An NYC event filled with fun, sport, information, and of course, dogs. Sound like a dream come true? It is. Well, luckily for you, there's still time to get tickets to AKC Meet the Breeds presented by Purina® Pro Plan®. This event takes place Saturday, February 11th at Piers 92 and 94.
Part of Meet & Compete, presented in partnership with Westminster Kennel Club, Meet the Breeds will be a day you and your family won't forget!
What will you see there? Learn more about four incredible things you'll see below.
1. Dogs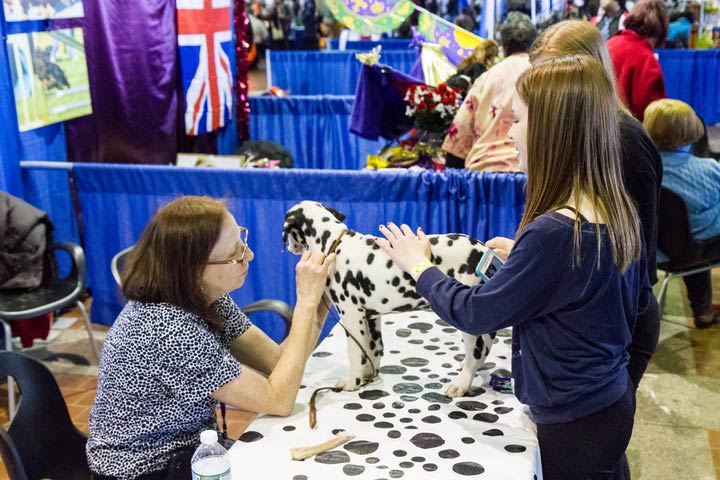 Yes, dogs. But not just a few dogs here and there, Meet the Breeds is all about dogs, from Akitas to Xoloitzcuintlis and everything in between. This event will give you the unique opportunity to meet and play with more than 100 different breeds and learn about them, firsthand from their owners.
Have a favorite breed that you've seen in passing or online, but never met? Now's your chance! See popular breeds like the Labrador and Golden Retrievers, newly recognized breeds like the Pumi and American Hairless Terrier, and fan favorites like the Pembroke Welsh Corgi and Dachshund.
Meet the Breeds is perfect for dog owners, dog lovers, and families alike. Take this once a year opportunity to play and meet all kinds of dogs!
2. Cats

Did you just do a double-take? Yes, we did, in fact, say cats. This year, the AKC is proud to welcome back The International Cat Association® (TICA®) to Meet the Breeds.
There will be 35-40 different cat breeds for you to meet and play with on the 11th. Didn't even know there was such a thing as cat breeds? You're not alone! But now is your chance to learn all about them. Maine Coons, Siamese, Scottish Folds…meet some fabulous felines and learn what makes them unique.
3. Decorated and Informational Booths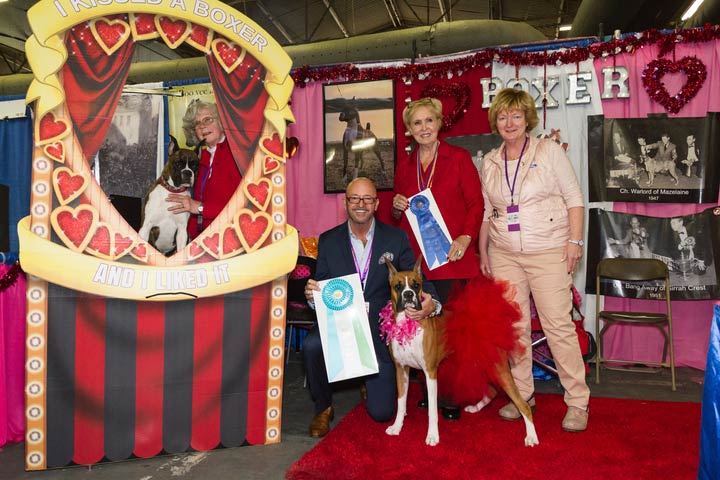 Not only will Meet the Breeds give you and you family the opportunity to meet and play with a variety of dogs and cats, but you also will be able to learn all about them. Each breed will have an elaborately decorated booth where you can learn about the breed, their history, characteristics, and what it's like to own one. Thinking about getting a German Shorthaired Pointer, but want to make sure it's the right breed for you? This is the time to find out.
Learn the difference between the unique breed groups and find out what each breed was bred to do.
The amazingly creative and fun Meet the Breeds booths will provide all the information you could need about over 200 dog and cat breeds in addition to promoting responsible pet ownership. It's the perfect combination of fun and education, especially for kids.
4. Agility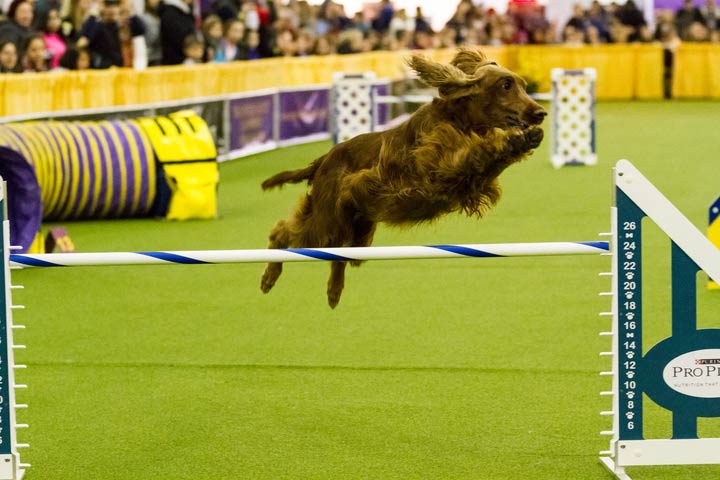 Come see one of the most popular dog sports around: agility! The 4th Annual Masters Agility Championship presented by Purina® Pro Plan® is being held in conjunction with Meet the Breeds and you'll have the opportunity to see the nation's top canine competitors race against the clock.
Watch as these athletic dogs weave, jump, and climb through complex obstacle courses.
Agility is a must-see event and once you've gotten a taste, we guarantee you'll be hooked! Learn more about the sport, here.
Want even more of an idea of what to expect at this year's Meet the Breeds?
See highlights from last year's dog-tastic event in the video below.
AKC Meet the Breeds, part of Meet & Compete, presented by Purina® Pro Plan® will be held February 11, at Piers 92 and 94 in NYC. Get your tickets here!