AKC is a participant in affiliate advertising programs designed to provide a means for sites to earn advertising fees by advertising and linking to akc.org. If you purchase a product through this article, we may receive a portion of the sale.
You say you want a dog every time you see a friendly Golden Retriever on the street. But are you actually prepared to bring one into your home?
As much as we love the idea of having a canine companion to love unconditionally, being a responsible dog owner is a lot of work. Before getting a dog, you'll need to consider if you are ready to make the financial, schedule, and lifestyle commitments that adding a dog into your life will require. Here are some considerations to keep in mind before getting one.
How Much Time Can You Devote to Your Dog?
When thinking about adding a dog or puppy to your life, consider how much time you must devote to them—and if you can work that into your schedule. Regardless of breed, size, and age, every dog will need some amount of daily exercise and enrichment. Sporting dogs, herding breeds, terriers, working dogs, and other dogs with high energy levels will need more mental and physical enrichment daily than some other breeds of dogs. Taking this energy level into consideration is an important step to making sure the dog will fit into your lifestyle.
Additionally, heavy-coated dogs will require more regular grooming at home, as well as by a professional, which is both a time and financial commitment to consider. Make sure you can fit in this extra grooming time every week or so.
Before getting a dog, you'll want to think about your daily schedule and overall availability. If you regularly work long hours, having a dog at home may not be fair to your pet. Similarly, if you travel extensively or plan to do so, you'll want to think if your dog can join you or who will care for them while you are away.
Having dogs is a big daily time commitment, but also a long-term commitment. Before bringing a dog home make sure that you're prepared to care for your dog for their lifetime, which could be over 15 years for some breeds.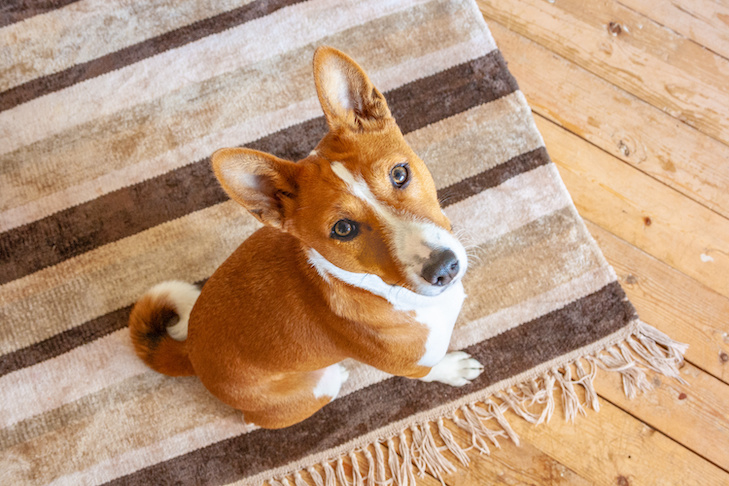 How Much Will A Dog Cost?
While you don't have to be made of money to have a pet, dogs are still a major expense. Before getting one, it's important to consider if you are prepared financially to care for a dog. The initial cost of purchasing a dog is just the beginning. Additionally, you'll need to factor in the cost of basic supplies, such as bowls, leashes, collars, toys, grooming supplies, and more. Ongoing costs such as training classes, food, and treats should also be factored in, as well as replacing items as they are outgrown or worn out.
All dogs need regular veterinary visits. But responsible dog owners should also financially prepare for any injuries, sickness, or more advanced care. Depending on the breed and your own grooming abilities, you may need to pay for professional grooming. Note that, in general, large-breed dogs are typically more expensive because their supplies, food, grooming, and even prescription medications tend to be pricier compared to smaller dogs.
How Will A Dog Fit Into Your Lifestyle?
When you picture a dog in your life, you need to think about your family's lifestyle—and future lifestyle. How do you spend your free time? For example, if you like to spend every weekend hiking, make sure you get a breed of dog that is going to have the drive, stamina, and physical structure to keep up with you. But if your idea of a perfect day is hanging out on the couch, be thoughtful before getting a dog with a lot of energy, rather than a breed known for being calm.
There are also unexpected changes that you'll need to be prepared to adjust your dog to. Owners who brought home "pandemic puppies," or whose dogs adjusted to them being home all the time, had to readjust their dogs and take a hard look at their own schedules when restrictions were lifted. Before bringing home a dog or puppy, think critically about what your normal routines look like and if there's time to accommodate a dog's needs.
If you have children or grandchildren who frequently visit your home or if you plan to have children in the future, you need to be able to continue to prioritize a dog while also taking care of kids. Also, make sure that everyone in your household is prepared to prioritize the needs of a dog and make any lifestyle adjustments necessary to provide for that dog's health, safety, and enrichment.
Can You Be A Responsible Dog Owner?
It's one thing to be a dog owner, but it's another thing to be a responsible one. A responsible dog owner is someone who proactively plans for the needs of their dogs and ensures to the best of their ability that those needs are being met. It doesn't mean having luxury items for your dog, but it does require being capable of providing your dog with everything they need. Dogs are dependent on their owners for everything from food to providing time and space to go to the bathroom and get enough stimulation and exercise.
Responsible dog owners make sure that if they are unable to care for their dogs themselves, they find or hire someone to care for them until they return home. Being a responsible owner also means making a commitment to training your dog so that your dog behaves well at home, in public, and around others.
How Will You Train Your Dog?
Dogs don't come pre-programmed. Even the most laid-back dogs require regular training. To get them off on the right foot, train them using positive reinforcement methodologies to build a stronger bond with your dog. Training is a lifelong process for dogs and their owners, and while you don't have to get to a competition level, all dogs should have basic training. At a minimum, dogs should be potty trained and learn basic manners, and regular training also can reduce conflict and frustration over caring for a dog.
There are multiple options for dog training, including doing it yourself at home, attending classes, or hiring a private trainer.
Is Your Home Fitted For A Dog?
Not all dogs require a large home with a fenced-in backyard, but some do, which is why your current living situation needs to be taken into account. Some dogs can thrive in a high-rise apartment in the middle of the city, whereas other dogs would be very stressed in that environment. A dog's size isn't the only factor to keep in mind. For example, though small, many terrier breeds are very active and would struggle with life in a cramped apartment, whereas some low-energy, larger breeds can do well, provided they get enough stimulation and enrichment.
When considering getting a dog, think about what kind of dog will be the best fit. Be patient and search for a dog who has the right energy level and temperament to be happy and comfortable in your home.
Will You Choose The Right Dog For Your Life?
Finding the right dog to join your family isn't as simple as picking a dog that you like the look of. When looking at prospective breeds, focus more on what this dog was bred to do, their energy level, what their grooming requirements are, and how their general temperament might (or might not) fit with your family.
Research your desired breed, and look into national breed clubs that can give prospective owners information about the breed. They can also connect you with regional breed clubs where you can meet dogs, as well as breeders. Most people are more than happy to talk with you about their dogs and what it's like to live with the breed, which can help you get a sense of if they will be a good fit.
And once you decide you want to look for a puppy of your own, AKC Marketplace can connect you with a responsible breeder.
Can You Realistically Care For A Dog?
The idea of a dog or puppy sounds great, but the reality isn't going to be practical. Not everyone is able to have a dog at every stage of their life.
Before bringing a dog home, be honest with yourself about if you are ready and able to give a dog everything they need. There is no shame in recognizing that you don't have the schedule or financial security to care for a dog currently. Ultimately, having to rehome a dog you're unable to care for may be more painful and stressful than not having one at all.
Being a responsible dog owner can be a lot of work. It often requires putting your dog's needs first and making sure that you are providing your pet with the best possible life. Sometimes, that means changing your plans to do what's best for your dog, but when the time is right and you find the right dog for your lifestyle, it's all worth it.
 At AKC Marketplace, we can help you find your dream dog. You can find AKC-registerable puppies from responsible, passionate breeders, and we provide the tools you need for every step of the process. Visit marketplace.akc.org to start connecting with dog breeders in your area!
Related article: 75 Ways to Be a Responsible Dog Owner
https://www.akc.org/wp-admin/admin-ajax.php
Get Your Free AKC eBook
AKC S.T.A.R. Puppy
Take your puppy to training classes and earn the AKC S.T.A.R. Puppy distinction. Learn the foundation for basic obedience skills such as sit, down, and come.