There are many options for pet care when owners are away. Some owners board their pets with their veterinarian or a dog boarding kennel. Some just have a neighbor stop in to let out and feed their pets. Increasingly, dog owners are turning more to professional pet sitters. But what differentiates the teenager down the street from a professional sitter? Plenty!
Professional pet sitters can offer a variety of services from dog walking to overnight stays. They are great for households with multiple animals, special needs animals, or if an owner prefers that their dog stay in the comfort of his own environment. Most pet sitters are also trained in Pet CPR and First Aid.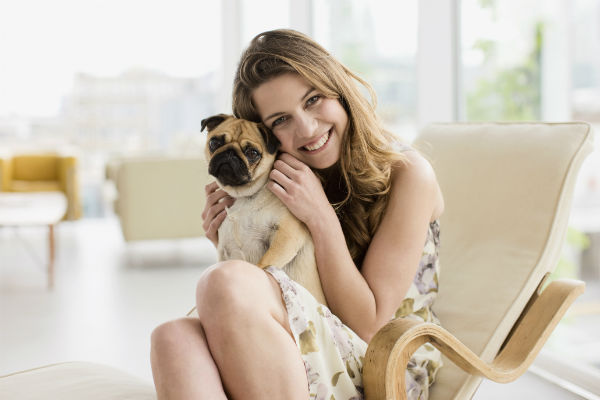 A professional pet sitter offers reliability and peace of mind while the owner is away. Professional pet sitters should have a business license, be insured and bonded, offer client references, and be able to provide proof of a clear criminal history. They should also have an agreement or contract, which includes terms of payment, cancellation and inclement weather policies, a veterinarian release, and an emergency contact or guardianship form.
In Partnership with

A professional pet sitter should offer an in-home consultation before accepting the job. This gives owners a chance to meet them and ask questions about the sitter's experience, methods and communication availability. It also gives the prospective sitter an opportunity to meet the dog and ask about any special needs, the dog's routine, and where the dog food and supplies are kept. It essentially acts as an interview for both the client and the pet sitter. If sitters are staying overnight in your home, they may ask to bring a personal dog along, and it is important for the dogs to meet to assure that they get along so there are no unforeseen incidents.

Many owners find pet sitters by inquiring at local pet supply stores and training facilities or word of mouth referral from another client. There are also organizations for Professional Pet Sitters, including Pet Sitters International and the National Association of Professional Pet Sitters. These websites include pet sitter locators for owners to find a member in their area.
https://www.akc.org/wp-admin/admin-ajax.php
Get Your Free AKC eBook
Tips for Responsible Dog Owners
This e-book is a great resource for anyone who's considering dog ownership or already owns a dog. Download for tips on how to be the best dog owner you can be.