You've brought your new puppy home, purchased the right food, a leash and collar, and all other the essentials you've been told you need. But what's next? You've heard that it's important to get your new dog off to a good start, but you're not exactly sure what that means. Experienced dog owners can tell you that early training is one of the best ways to socialize your puppy (or older dog) during this important time of adjustment and development.
Training can typically start as soon as soon as your puppy has completed the first round of vaccines (with the approval of your veterinarian), which can be as early as eight weeks. AKC S.T.A.R. Puppy (Socialization, Training, Activity, and Responsibility) is the perfect place to start. AKC S.T.A.R. Puppy training classes teach the foundation for basic functional skills such as sit, down and come and provide the opportunity to socialize with other puppies and people.
A positive reinforcement approach is used to teach young puppies the basics of skills such as using a food lure to guide the puppy into a sit, or having the dog owner kneel and clap her hands to encourage the puppy to come. When puppies are older, or near the end of a 6-weeks class, they will be able to perform S.T.A.R. behaviors more independently.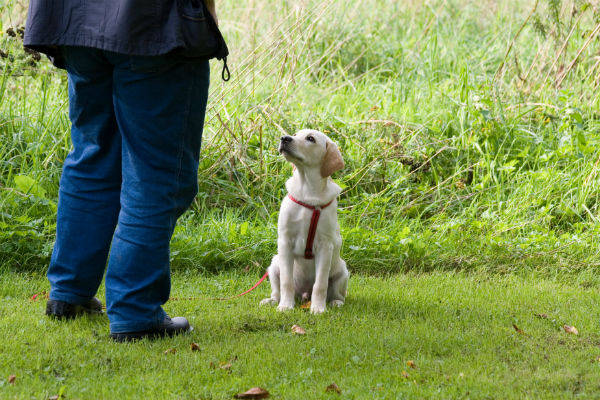 At the end of the six-week class, your trainer will test you and your puppy on these basic skills to see how much you both have learned. Before you know it, you'll be receiving your puppy's AKC S.T.A.R. Puppy certificate and beautiful gold medal.
At the AKC, we know that a well-trained dog is a joy to own. AKC S.T.A.R. Puppy classes provide a starting point for a lifetime of training and learning with your dog. S.T.A.R. graduates go on to Canine Good Citizen training and earn AKC Therapy Dog titles, as well as start competing in canine sports such as obedience and agility.
To find an AKC S.T.A.R. Puppy class near you, you can search for a Canine Good Citizen (CGC) evaluator here. We hope that you will make your puppy a STAR soon!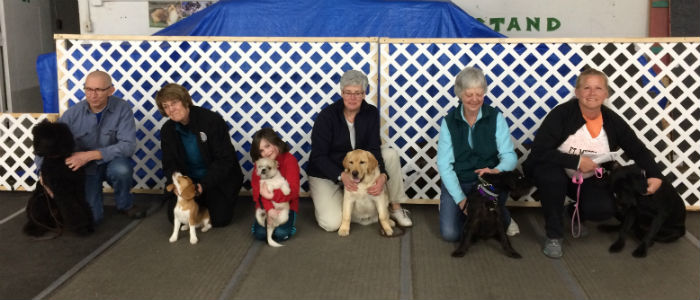 https://www.akc.org/wp-admin/admin-ajax.php
Get Your Free AKC eBook
The Five Commands Every Dog Should Know
Do you want a well behaved dog but don't know where to begin? The Basic five commands e-book is a great place to start and will give your dog a strong foundation for future training.