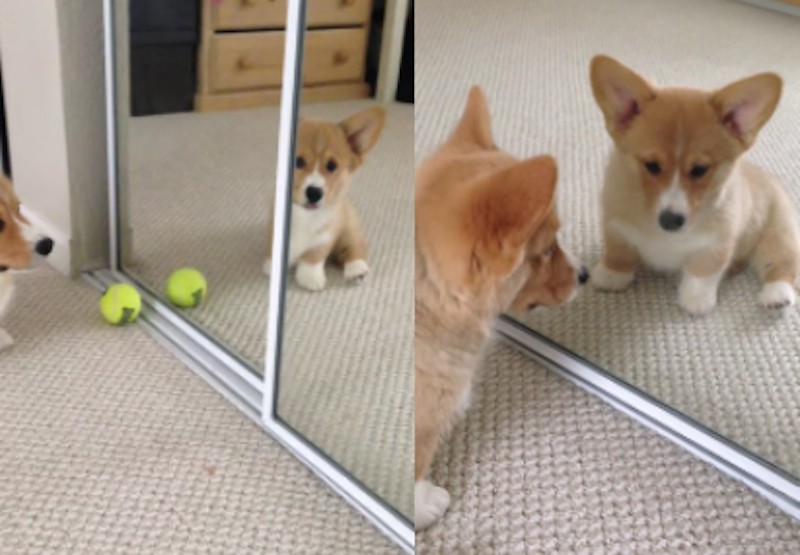 Dogs looking into mirrors face a conundrum that we'll never get sick of: who is that handsome dog and how can I get him to play with me?
Smalls, the Pembroke Welsh Corgi, is no exception to the rule that when a pup acknowledges its reflection, cuteness ensues. Catch Smalls trying to figure out how to get his newly discovered Corgi pal to play with him below.
Do dogs recognize themselves in mirrors? Click here to find out.

Corgis are known for being smart, alert, and affectionate. Find out if the breed is right for you here.
Can't get enough? Yeah, neither can we. Here's another cute Corgi making a new "friend."