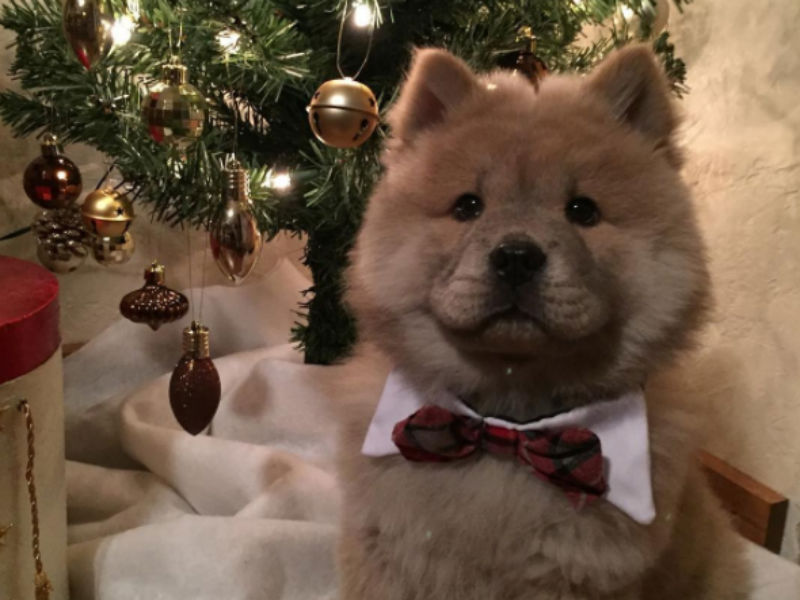 It's officially December and that means the holidays will be here in no time. Which also means...
IT'S TIME TO DECORATE!
There's nothing more fun than decorating the inside and outside of your house or apartment in garland, lights, and all sorts of other festive items. And what good is decorating if you don't get a little help?
So here for your enjoyment and pleasure is a roundup of 20 dogs who are helping (or at least watching) their owners decorate for the holidays.

This German Shepherd and his owner are posed and perfect post-decorating.


It's all smiles for this helping Husky.


This Chihuahua is very serious about the holidays (and his owner's frosty-blue tree).



This guy's pretty serious too.


And don't forget this pup.


"Decorating is hard work!" --this Corgi.


"I'm ready to practice my Christmas carols."


See some actual singing dogs here. And discover why they're so musically vocal here.

"Forget the tree, where are my presents?" -this Golden Retriever


Looks like this Bulldog did a little more sleeping and a little less helping.




This Dachshund is very proud of all her hard work.


"I look fabulous, just like the tree." --Jolene the Shih Tzu


These Huskies are resting up before the decorating starts. It's a big tree, after all, it'll be a lot of work!


"Hey, I'm Santa!"


Keep your dog happy in his Christmas outfit, we've got your safety tips here!

This dog looks a little bah-humbug.


"Look at me and this tree!" --Moxie the Maltese




"Us Goldens look great with a tree!"

"I helped with the tree, am I on the nice list now?" --this Chocolate Lab


Such a dapper decorator!


Can't wait for the holidays!

Don't forget though, while you're decorating, to keep your dog away from any dangerous holiday items! See our tips here.
And if you need some dog-tastic gifts for your pup or fellow dog-lovers in your life, check out our holiday gifts on the AKC Shop.