By: Joyce Rienzo, AKC Canine Ambassador
Most people don't realize the importance a dog can play in their lives.
As an AKC Canine Ambassador since 2006, with the English Springer Spaniel Club of Long Island, I have enjoyed introducing the public to the many different breeds recognized by AKC.
I introduced a Meet The Breeds program at the Riverhead Free Library on Long Island, where I work, to create an outlet for dog-focused education. As a monthly program for the past 6 years, I invite dog owners to introduce their breeds to children — with parents and siblings invited too. Each handler presents their dog and talks about the breed's history, grooming requirements, exercise needs, personality, etc. These presentations are an excellent way to educate not only the children but the parents on responsible dog ownership.
Since I'm also a licensed veterinary technician, I make presentations about keeping dogs healthy and safe. In addition, I do a number of demonstrations such as mini obedience demos (with an explanation on the importance of obedience), dog careers for the older students, rally demos, updates on canine sports such as dock diving and barn hunt, and I help organize visits from service, therapy, and police dogs. We even held a pet photography contest for children and a writing contest on "Why Your Pet is Important to YOU."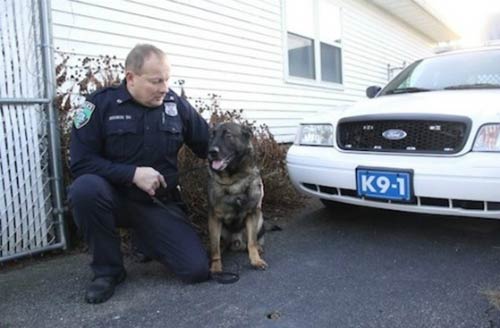 Officer Jack with Police Dog, Vak during a K-9 demo.
Furthermore, I have brought my Beagle, Dasher, and my Soft Coated Wheaten Terriers, Ozzy and Bette, for visits many times. How a dog extracts kindness from people is amazing. I never tire of watching a teen stop everything to come and pet or sit on the floor with Dasher or any of the visiting program dogs.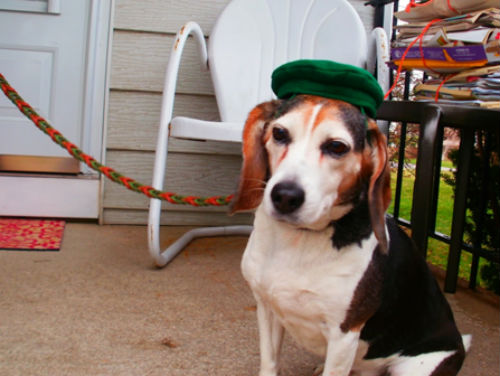 Dasher, Joyce's beagle.
With all of these programs at the library, the key is to get children to learn to respect dogs throughout their lives. I know the programs make a difference.
My most memorable moment of being a Canine Ambassador was after a "Meet the Breeds" presentation. I heard a child say, "This was the best program I have been to at the library!" Hearing that lets me know that this work is much appreciated, and I would encourage others to become involved with the Canine Ambassador Program as it fun and so rewarding.
Joyce has been a Canine Ambassador since 2006 through with the English Springer Spaniel Club of Long Island. She has been showing dogs since 1978 when she started competing in obedience with her Shetland Sheepdog, Dandy.
For more information on the Canine Ambassador Program or to sign up to be an Ambassador, click here.