Long before Jane Lynch rose to fame for her role as the loud-mouthed, plotting cheerleading coach in the hit TV series, Glee, she proved herself as an all-out dog lover in the film Best in Show. Recently, she sat down with the team at The Honest Kitchen to talk about her Lhasa Apso, Olivia, as well as Olivia's favorite treat and the shelter the actress supports.
How long have you had Olivia, and what are some of her quirkier habits?
I've had Olivia all her life and she is now almost 15. She's a Lhasa Apso and like many of her breed, she prefers being the only object of adoration in the home. If I (or anyone for that matter) stops rubbing her she will snarl and growl and bark demanding it continue. She adores people as opposed to other doggies who she dismisses with her nose in the air. Her favorite place in the whole world (next to being almost on top of me 24/7) is the airport. She welcomes the recently arrived with wagging tail fully expecting all to reach down and pet her – which many do.
Who would Olivia be if she were a celebrity?
Zsa Zsa Gabor
Which is Olivia's favorite treat?
Olivia is a turkey lover and she is crazy for Honest Kitchen's Embark. The smell alone as I'm preparing it gets her all excited.
What do you like most about The Rescue Train's work?
There are so many wonderful rescue organizations out there that deserve support for their good works. Why I chose to work with The Rescue Train is simply Lisa Young who started founded it. Her commitment to saving animals and finding them good homes is amazing. She is tireless and compassionate. Every year around Halloween she hosts a very successful event called Race For The Rescues out at the Rose Bowl in Pasadena inviting several other rescue It's a walk/run around the Rose Bowl then a Halloween costume show with rescued dogs and cats resulting in the adoption of every single one of them every year!
Olivia (Instagram)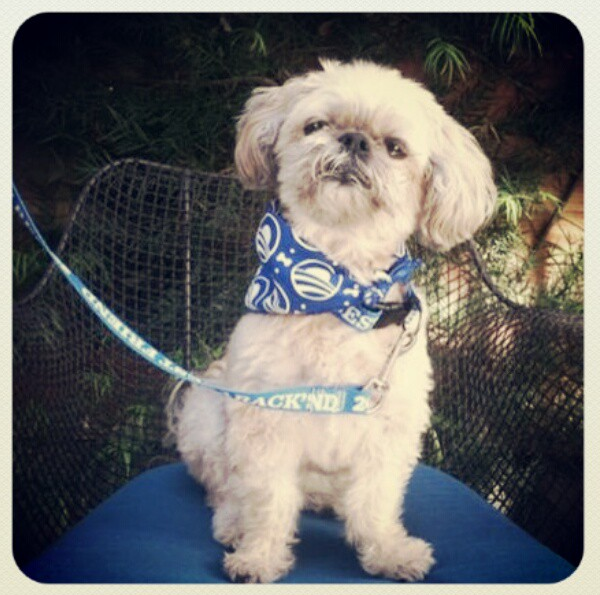 https://www.akc.org/wp-admin/admin-ajax.php
Get Your Free AKC eBook
Tips for Responsible Dog Owners
This e-book is a great resource for anyone who's considering dog ownership or already owns a dog. Download for tips on how to be the best dog owner you can be.