UPDATE 10/10: Hector's owners announced on Facebook that when it came time for Hector to say goodbye, they realized he wasn't quite ready. Although his cancer is still very real, we are delighted the family has a bit more time to bring happiness into this sweet dog's life. 
Hector was one of the 51 dogs rescued from Michael Vick's dog-fighting ring when he was 2 years old. But despite the abuse he experienced, Hector was able to love and trust humans again, and even learned how he can help other people as a therapy dog. He spent the past 7 years with his adopted family, a couple in Minnesota. But earlier this month, he was diagnosed with a cancer called erythrophagocytic histiocytic sarcoma. His family said goodbye to him yesterday—but not before he got the chance to have the last word on his Facebook page:
"As I prepare to pass and say good-bye, I want to thank all the people that were responsible for giving me the chance I deserved, and all the people that help save other dogs from similar circumstances. Thanks to you, after a couple of really crappy years with Vick and his buddies, I was able to enjoy 7 years of love and fun adventures! I was able to meet all kinds of really cool people, and prove that even dogs saved from horrendous situations should get a shot to show what they are made of. Ideally, it would have been nice for Vick to reconcile with me and all the other dogs from that time, but that didn't happen. That's his choice, and that says something in my opinion. My choice, though, was not to allow that past to dictate who I am. As a result, I can say this in regards to my life: I Win!"
See Hector with his loving family here: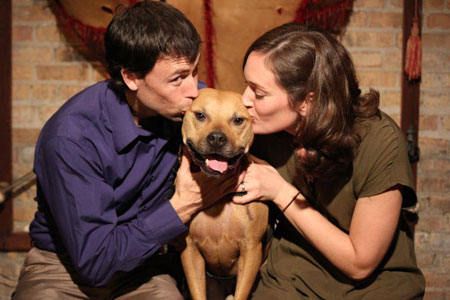 And outtakes from a photo shot on his last day: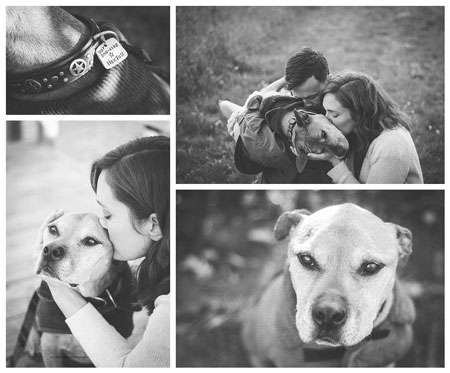 Thank you, to his owners for giving this brave boy a second chance.
And thank YOU, Hector, for forgiving. 
Read about Audie, another Michael Vick dog who made a huge turnaround.
https://www.akc.org/wp-admin/admin-ajax.php
Get Your Free AKC eBook
Does Your Dog Have What it Takes to be a Therapy Dog?
My dog is great with people, I want her to be a therapy dog. Where do I start? If you have asked this question then this e-book is for you. Download to learn more about Animal Assisted Therapy and how to get started.