In wake of the devastation of Hurricane Harvey, two AKC Pet Disaster Relief trailers have been deployed to offer aid.
What The Trailers Do
Each trailer is fully stocked with non-perishable supplies to house at least 65 pets immediately after a disaster is declared. The trailers contain items such as: crates, bowls, leashes, AKC Reunite microchips, scanners, cleaning supplies, and even a generator.
Additionally, every trailer is donated with a library of training resources detailing volunteer coordination, how to set up the contents, decontamination, and replenishment of supplies.
The trailer is donated to an emergency management organization, who is then responsible for deploying it in an emergency. In the event of a disaster, (or evacuation due to a pending disaster) the trailers can be deployed to a predetermined location and a temporary shelter can be set up. This way, members of the community don't have to risk themselves for their pets or lose their pets during a disaster. The trailers can be used outside of their county, region or state if the emergency officials in the affected area requests the assistance.
"[The program] really is special," AKC Delegate Pat Laurans says. "It's grassroots. It's people to people and people to pets. It's just one example of what the American Kennel Club does for dogs in general and people who love dogs."
Trailers Helping During Hurricane Harvey
Currently, the Fort Worth AKC Pet Disaster Relief trailer has been deployed at the Fort Worth Wilkerson Facility emergency shelter, located at 5201 Ca Roberson Blvd, Fort Worth, TX 76119. Additionally, the Tri Cities/Cedar Hill AKC Pet Disaster Relief Trailer is deployed adjacent to the the "Mega" Shelter set up in Dallas at the Kay Bailey Convention Center.
According to AKC's Fort Worth Kennel Club Delegate, Harold Tatro III, the Forth Worth site will be housing any pets brought up from Houston and South Texas. Tatro also described the process of accepting people and their pets to the site:
When a pet and owner arrive they are both cleaned up and given water & food.
Then the dog is photographed alone and then along with the owner, so there is a photographic record.  The owners information is taken down as well as the dog's (or cat or other animal).
The dog or cat will be scanned for a microchip and if none are found, they will be microchipped and recorded at that time.
If they have not been vaccinated per the owner's knowledge, that will also be done at that time.
A system generated number is assigned to the electronic records, paper records, a dog collar and a wrist band for the owner.  This is used for verification and control during the temporary housing. This will also allow the owners to come out and be with their pets and check them out of the holding tents so they can walk them and just be with them.
Dogs are assessed by Animal Control officers for their temperament regarding handling, walking, and proximity to other dogs.  This is noted on records and ID tag on crate.
The animals will be housed in crates set up inside large tents that are climate controlled with large air conditioners or heaters if needed. There are tents segregated for large dogs, medium & small dogs, cats, other animals, as well a tent to be used for sick or injured animals.
Behind the tents is a long grass area where the dogs can be walked and exercised. There will also be a few ex-pen enclosures set up that were not yet completed.
See pictures of the trailers assisting at the Fort Worth site below.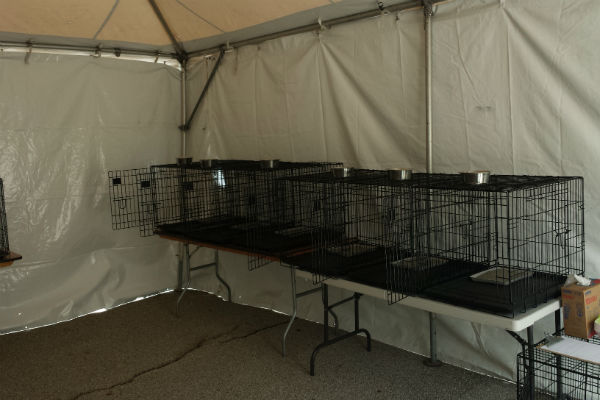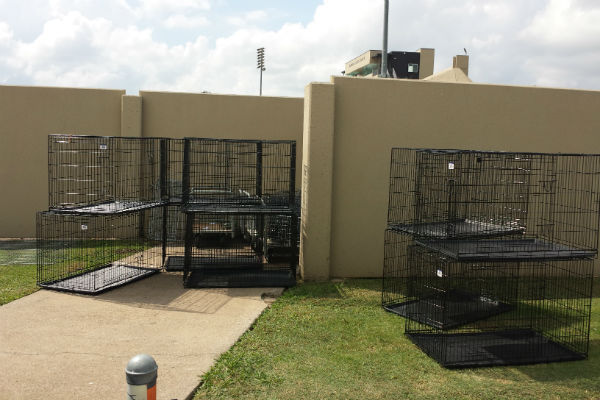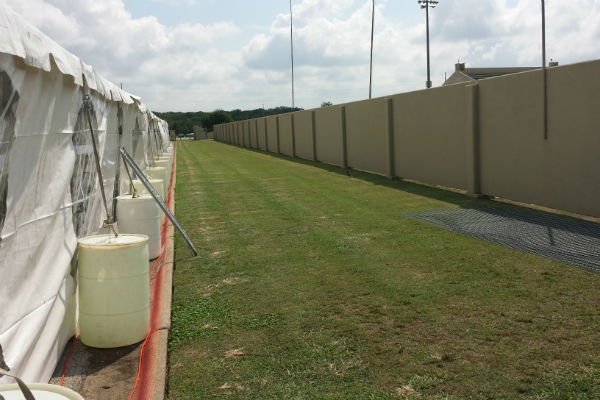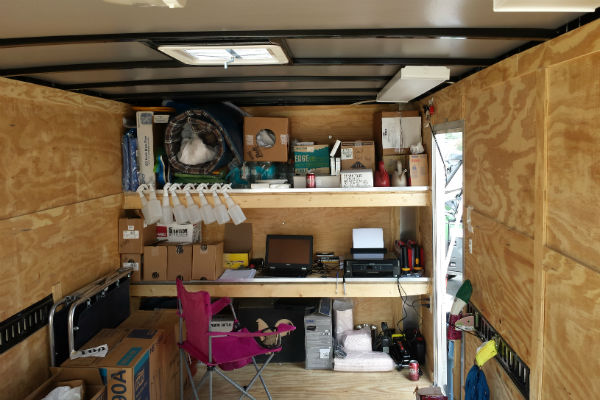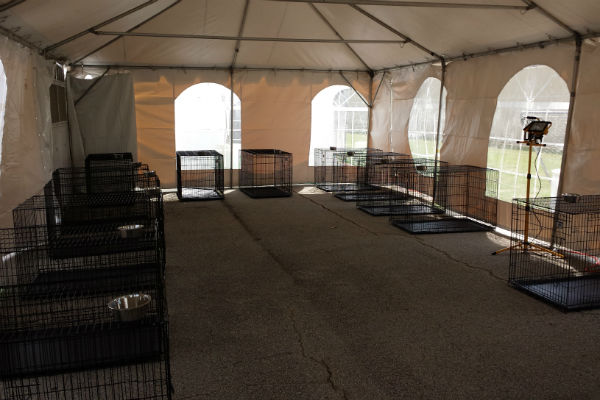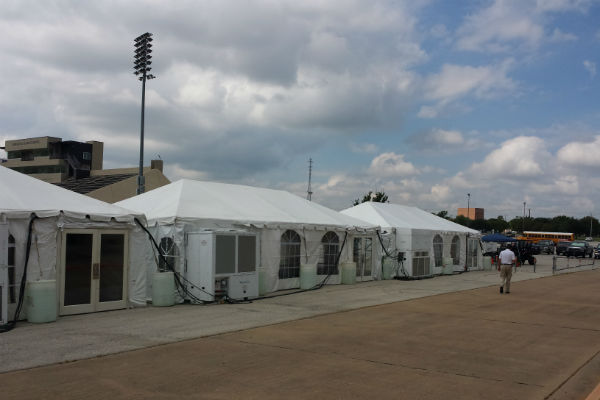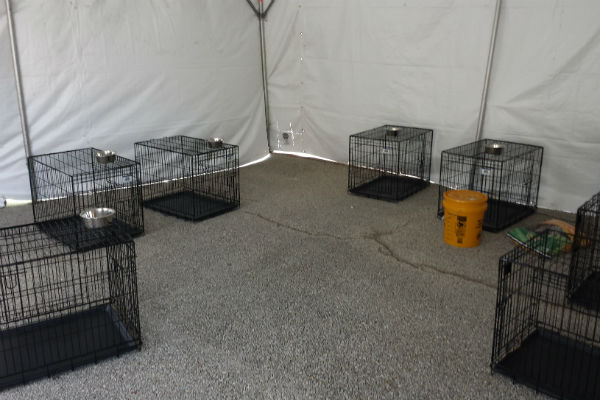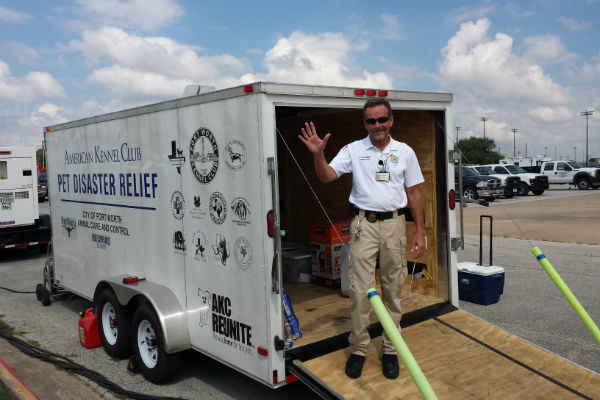 For more information on Hurricane Harvey, click here. This page is constantly being updated with new information.
https://www.akc.org/wp-admin/admin-ajax.php
Get Your Free AKC eBook
Dog Park Etiquette
If you're an urban or suburban dog owner, you're likely familiar with the local dog park. It's a canine oasis. The "Dog Park Etiquette" E-book outlines what you should consider before you bring your dog to the dog park.