This is an excerpt from Bo Bengtson's 1994 AKC Gazette profile of photographer Joan Ludwig, who reigned for a half century as the acknowledged West Coast master of canine photography:
If it's true that a picture is worth more than a thousand words, then Joan Ludwig has spoken more to the dog fancy than almost anyone else. For decades her portraits have adorned dog magazines in every corner of the world, and for thousands of aspiring exhibitors a photograph of their dog bearing her characteristic handwritten signature remains the ultimate seal of approval; proof that you have really arrived.
The prolific output and sustained length of Ludwig's career is an achievement in itself, but it is the quality of her work and the effect her photographs have had on budding exhibitors, breeders, and judges over the years that most clearly demonstrate her unique place in the sport of dogs.
Over the past half century, untold numbers of dog lovers had their first exposure to show dogs through a Ludwig photograph. It would be interesting to know exactly how many were drawn into the sport of dogs at least partly by the lure of her aristocratic champion portraits, irresistible puppies, and athletic dogs in action. Few photographers have been able to imbue their subjects with such drop-dead glamour as Joan Ludwig. There is an almost palpable lushness to her best photographs that make you want to touch the dog, feel the silky coat, fondle those soft ears.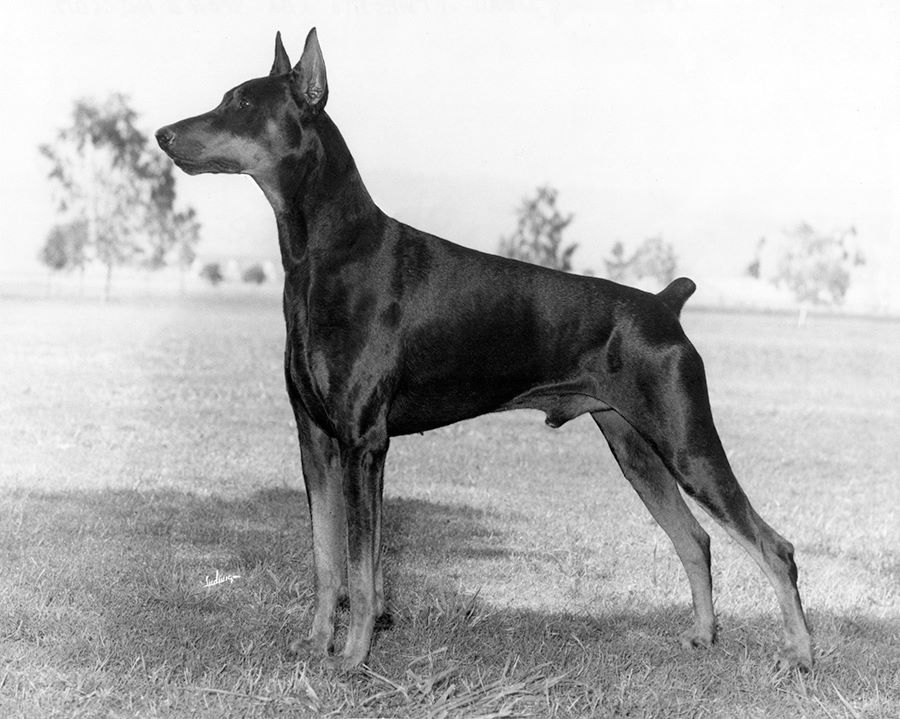 I will never forget my first encounter with a Ludwig photograph. Reading every scrap of the sparse dog publications available in Sweden, where I grew up in the 1950s, it was a whole new world that suddenly opened when, without warning, an impossibly gorgeous Ludwig portrait of a white miniature Poodle in full show coat appeared on the cover of a dog magazine. It was so striking, so unbelievably gorgeous, that you could only stare at it, wondering if such dogs really existed anywhere outside of the imagination.
It also, of course, says a lot for Ludwig's stature as a photographer that magazine publishers on the other side of the world put her work on their covers; she has, in fact, supplied complete sets of photographs for dog books and encyclopedias in languages she has not been able to read!
For dog fanciers in Southern California, Ludwig has been so closely associated with dog shows for so long that it's almost impossible to think of one without the other. The trim figure, the mop of gray hair, the dangling brown cigarette, the Hasselblad camera in one hand and the well-worn catalog in the other (used for a hundred tosses to attract the dogs' attention), her crooked smile and salty good humor, her total lack of ego and pretense—everything conspires to help her stand out even in the turbulent hothouse atmosphere of California dog shows.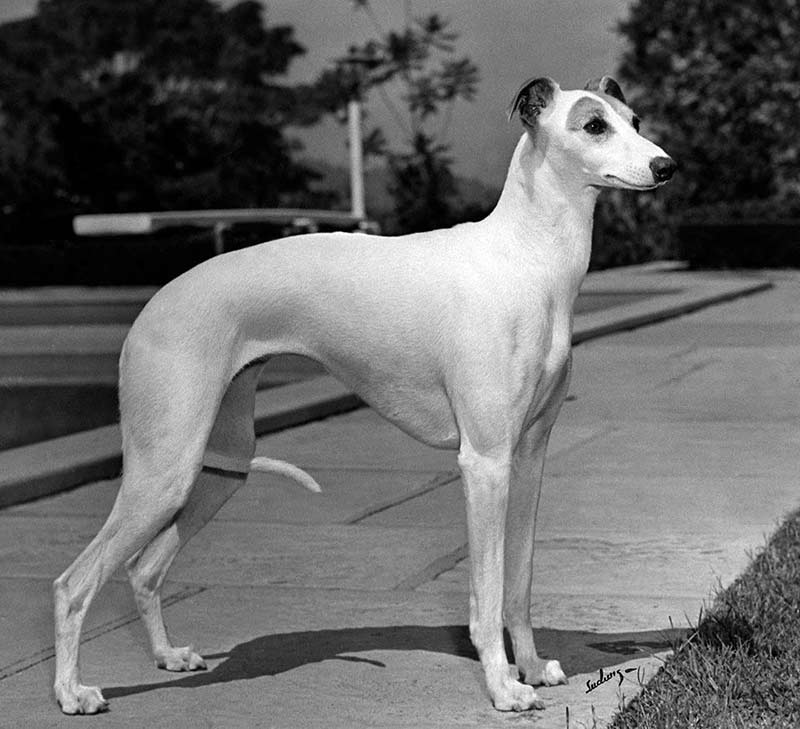 To say that she has become a fixture of the dog show scene is to state the obvious, and it is a sign of her stature that she is held in high regard even in the notoriously competitive and highly specialized field of dog show photography. You talk to Ludwig's peers and words such as "legend" are bandied about. Many of them owe much to her influence; one of them—Missy Yuhl—apprenticed for Ludwig in the beginning of her career. And Steve Eltinge offers this professional summary of Ludwig: "Joan's lifelong commitment to excellence in dog photography is unique. There are other photographers with as much technical expertise, even as fine an artistic eye, but I can think of no one else who combines the kind of energy, talent, and humor necessary to create images that are truly memorable." —B.B.
Photos by Ludwig: Thomas B. Wanamaker Jr., a leading Irish Wolfhound exhibitor of the 1940s and '50s, with (l. to r.) Fair Erin of Edgecliff, Tara of Ouborough (Erin's dam), and Ch. Finn MacCool of Edgecliff (a Tara son sired by Wanamaker's most famous dog, multi-BIS Ch. Arnold of Edgecliff); Doberman Pinscher Ch. Dorr's Reward of Maestro, CDX, ROM, SchH II, AD, WAC (c. mid-1970s); Whippet Ch. Canyon Crest's Mamie owned by Margaret and Bill Bagshaw, of Beverly Hills. Mamie's banner year was 1955, when she topped all hounds with 8 BIS, 27 group firsts, and 16 group seconds.
If you love vintage photos, you've come to the right place! For more great shots, see "Tauskey Treasures: Ultra-Rare Dog Photos Debut Online After 90 Years" and "The Other Mr. Fall."
https://www.akc.org/wp-admin/admin-ajax.php
Subscribe to Family Dog
AKC FAMILY DOG MAGAZINE
This article was originally published in AKC Family Dog magazine. Subscribe today ($12.95 for 6 issues, including digital edition) to get expert tips on training, behavior, health, nutrition, and grooming, and read incredible stories of dogs and their people.