Baby, it's cold outside, and that can be a bummer for you AND for your dog. Not every pup enjoys plummeting temperatures, which can really cut into their recreational time. Whether it's you or your dog who hates being outside when the air gets chilly, your dog still needs to something fun to do. Don't worry though, there are plenty of options for inside fun that will keep your dog's mind and body busy. Here are 10 fun options for you and your dog to play with in the nice, heated house, complete with a link to where you can buy each product.
1. Bob-A-Lot
This treat or food dispenser will keep your dog entertained for hours. The difficulty level can be easily adjusted, and once your dog figures out how it works, its bound to be a favorite.
2. Indoor Agility Starter Kit
Ever wanted to try agility training with your dog? Why not start now! This simple kit can be set up inside for a bit of exercise and fun.
3. Dura Chew Bone
Got a pup who chews on everything? This extra strong chew toy will likely keep them busy for quite a while.
4. Treat Pod
This rope has three different places for you to hide treats, making it a great way to stimulate your pup's mind while he/she figures out how to release those tasty morsels. This item is also a gift with purchase with the WOOFipedia BFF Pack and the WOOFipedia Puppy Pack using "ACTIVE16" at checkout in the WOOFipedia store.
5. DogTwister Interactive Game
This toy also allows you to hide treats for your dog. Figuring out how to get them out is a great interactive game for you and your pet.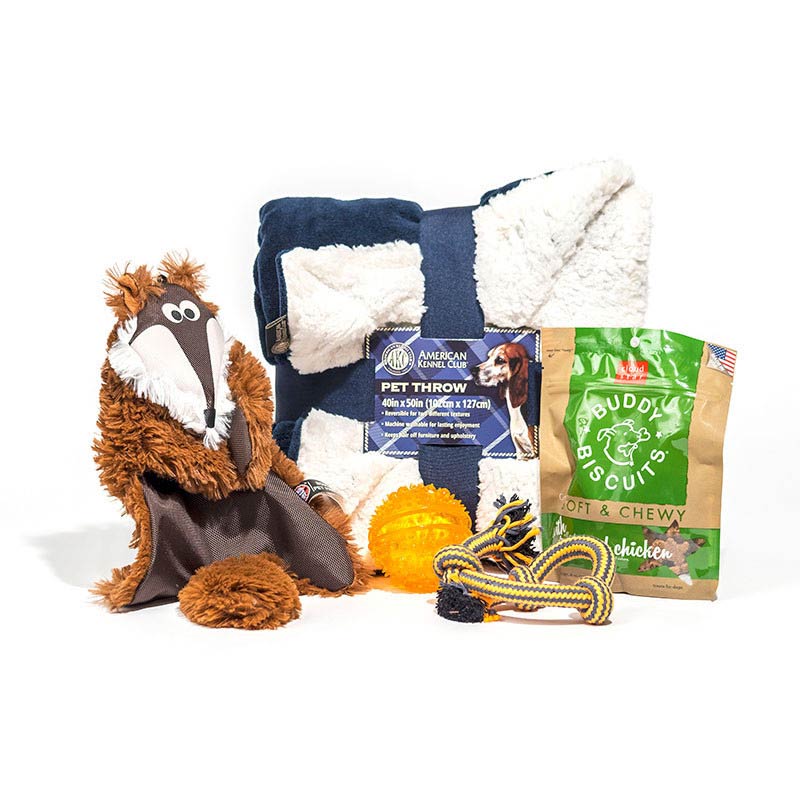 This pack is filled with an assortment of toys, treats, and personalized fleece blanket. It's the perfect combination to ensure a fun-filled day with your "bestie."
7. iFetch Ball Thrower
If you can find a nice open space in your home, this automatic ball thrower will undoubtedly keep your dog busy for quite a while. Who says you need to go outside to play fetch?
8. Chuckit
This indoor toy is lightweight and easy to throw and fun to play with. Perfect for any dog who loves to fetch.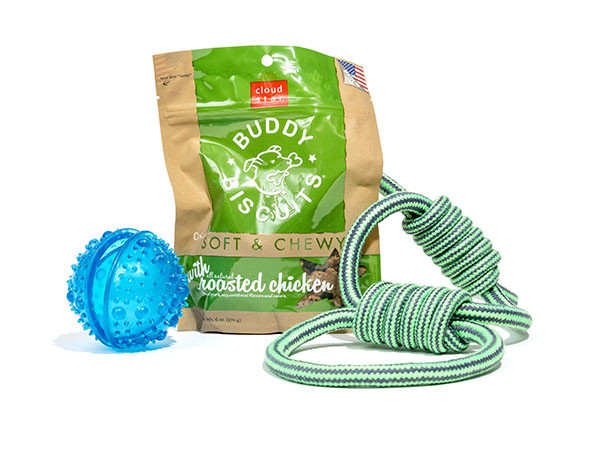 This pack features hand-selected toys and treats to get you and your pup going.
10. Hyper Pet Doggie Tail
This toy moves and squeaks! What could be more fun? It'll make your dog think it caught some sort of live animal, which it bound to make his day.
11. Bumble Ball
This ball jumps, shakes, and wiggles around to make it harder for your dog to catch. Who will ever want a normal ball to play with after this?
12. Activity Flip Board
Here's one last fun way to hide treats for your pup. This one's got levers to pull and switches to flip and slides to…well, slide. There are more challenging versions available as well, for when your dog masters this one.

The Five Commands Every Dog Should Know
Do you want a well behaved dog but don't know where to begin? The Basic five commands e-book is a great place to start and will give your dog a strong foundation for future training.