AKC S.T.A.R. Puppy is the American Kennel Club's popular puppy training program. STAR is an acronym that stands for Socialization, Training, Activity and a Responsible owner, all the things every puppy needs to get started on the right paw in life.
Socialization means letting your puppy interact with other people and dogs. While there are many benefits from letting young puppies play together, it is important to supervise and manage the activities to keep all puppies safe.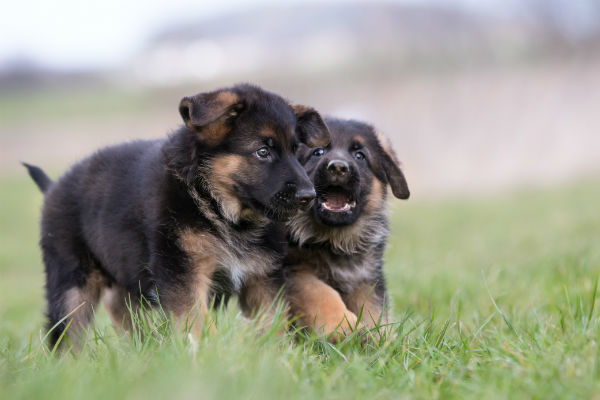 10 Tips for Supervising Group Playtime for Puppies
Carefully watch your puppy and other dogs; this isn't a time for you to zone out and read a book.
Keep an eye on your puppy's canine body language. Fear in your pup's eyes, trembling, and attempting to hide are signs that this is not the ideal activity for your dog.
Keep the sessions short.
Watch for and ask that canine bullies be removed from the play session.
Remove your puppy immediately if you see any dog with aggressive tendencies.
Find a group for smaller dogs if you have a small dog.
Don't push your puppy if she is shy or doesn't want to play.
Plan a calm down activity such as taking a short walk.
Practice calling your puppy out of the group and reward him for coming.
Any time you don't feel comfortable with the way dogs are playing together, remove your puppy from the group.
For more advice on training your puppy, so he can enjoy safe play, check out the video below.
AKC S.T.A.R. Puppy classes provide a great setting for you to train and socialize your puppy. Find a dog trainer near your location and take the Canine Good Citizen test for your dog.
https://www.akc.org/wp-admin/admin-ajax.php
Get Your Free AKC eBook
Canine Good Citizen (CGC)
This program is recognized as the gold standard for dog behavior. In CGC, dogs who pass the 10 step CGC test can earn a certificate and/or the official AKC CGC title.