Yes, dogs can eat apples. And most love 'em, too.
Apples are a great source of vitamin C, fiber, calcium, and phosphorus, and they're a safe way to satisfy your pet's sweet tooth (as opposed to chocolate and other doggy diet no-nos).
How To Safely Feed Apples To Your Dog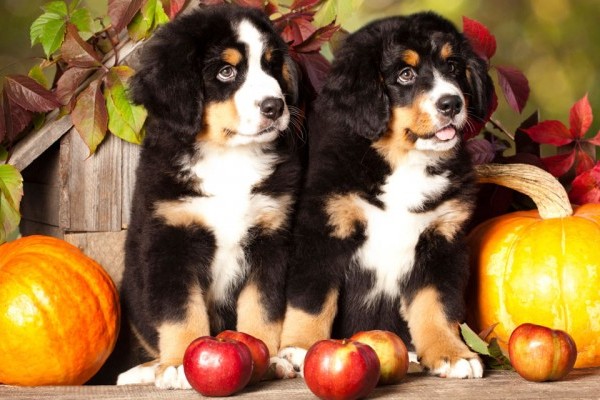 Do not feed the seeds to your dog as they contain cyanide, a toxic substance. (Some also advise keeping the stem from your pet, too.) And do not give the core to your dog, as it can be a choking hazard. Cut the apple in slices so it's easier for your dog to eat.
Also, like in people, eating too many apples can cause a dog to have a bellyache and diarrhea, so serve them in moderation.
You can also use apples in recipes if you cook or make treats for your dog. One of our favorite recipes is for Dog Apple Pretzels, an easy-to-make treat that includes only three ingredients: almond flour, eggs, and unsweetened applesauce. Check out the recipe video below and find the full recipe here.
Are other fruits and vegetables, like watermelon and tomatoes, safe for dogs? Learn what produce is OK to feed your dog here.
https://www.akc.org/wp-admin/admin-ajax.php
Get Your Free AKC eBook
Puppy Nutrition
Your puppy's lifelong health and happiness begins with you. Get it right from the start. This e-book provides valuable information on how good and sound nutrition habits will set your puppy on the right path.