"What she lacks in size, she makes up in spirit!"
Meet Winnie the six-year-old Yorkshire Terrier. She may be a small dog, but she makes a big difference in the lives of children. Winnie is a registered therapy dog and volunteer at Brenner Children's Hospital. We sat down with Winnie's owner, Casaundra, and talked to her about Winnie's therapy work.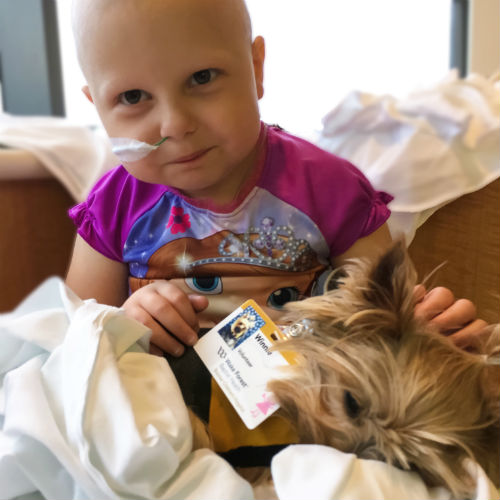 AKC: Why did you decide to get Winnie involved in therapy work?
Casaundra: When Winnie was about 2 years old, I read a book called The Genius of Dogs, co-authored by Brian Hare and Vanessa Woods (Dutton 2013). It was fascinating to read about all of the scientific discoveries that had been made at the Duke Canine Cognition Center and other research facilities around the world about the powerful bond between people and dogs. At the time, I was working as associate attorney and fortunate enough to be able to bring Winnie to the office with me. The uplifting effect of her presence in the office was obvious from day one and I realized that her incredible affection for strangers had potential to touch lives in a special way though therapy work. We enrolled in a weekly training class at our local AKC obedience club, and about a year later, we successfully passed our evaluation, registered as a therapy dog team with Pet Partners and started volunteering at our local children's hospital.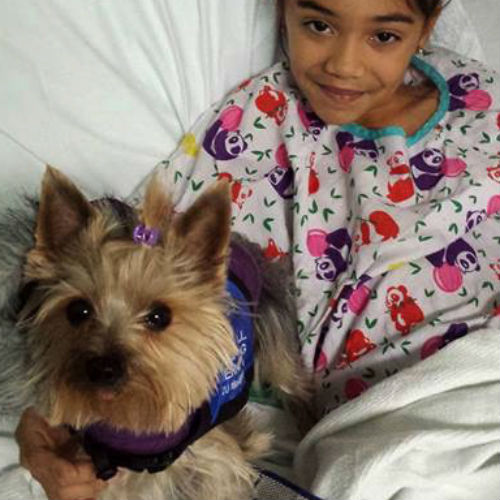 Tell us about Winnie. What makes her a great therapy dog?
Winnie will turn 6 years old in November and still only weighs about three pounds, but what she lacks in size, she makes up in spirit! She walks around the halls of the children's hospital with an impressive sense of purpose and puts a smile of the face of almost everyone who sees her. She is remarkably affectionate, gentle and tolerant. She adapts well to new environments and her intuition never fails to amaze me. If a child is excited to see her, she will be engaging and playful and if a child is hurting, she is will be still and calming. The bond that she has with children is truly heartwarming.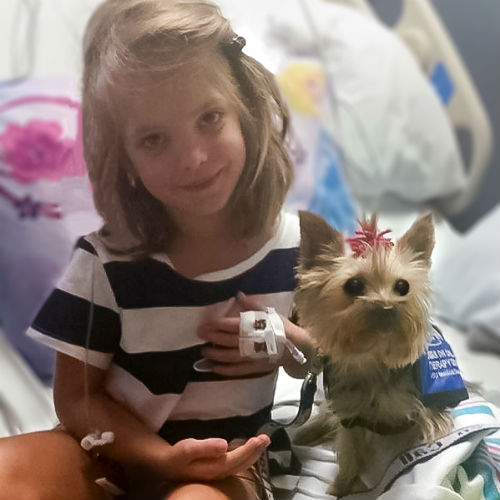 Do you have a favorite moment from Winnie's therapy visits?
Here is my favorite story: We were visiting children in the ICU one evening and arrived at the room of a little boy, around 5 years old, who was all alone. I introduced myself and asked if he would like a therapy visit from Winnie. He wouldn't make eye contact with me and responded after a long pause, whispering, "I don't care." I approached the bed so that he could see Winnie and asked him again if he wanted Winnie to sit with him. "What is she for?" he asked. "She's here to make you feel better," I said. He said "OK," so I placed Winnie on his bed and she immediately curled up in his arms. The next few minutes passed in complete silence as the boy rested with Winnie in his arms. The little boy then opened his eyes and looked at me, "She works," he said, "can I keep her?"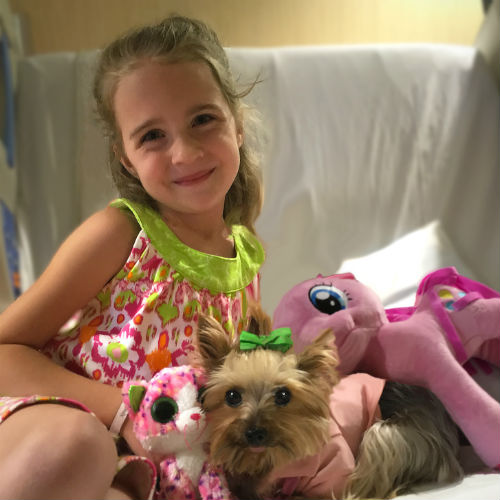 How is Winnie involved in the AKC community?
Earlier this year, Winnie received her AKC Therapy Dog Distinguished Title for completing more than 400 days of therapy dog visits. She also earned her AKC Community Canine title. We are dedicated to raising awareness about the great work of therapy dogs everywhere.
Thank you, Winnie and Casaundra for all of the important work you both do and the impact you make on the lives of children.
You can follow Winnie's daily adventures on Instagram: @winnie_therapydog.
See more pictures of Winnie and the children she helps below: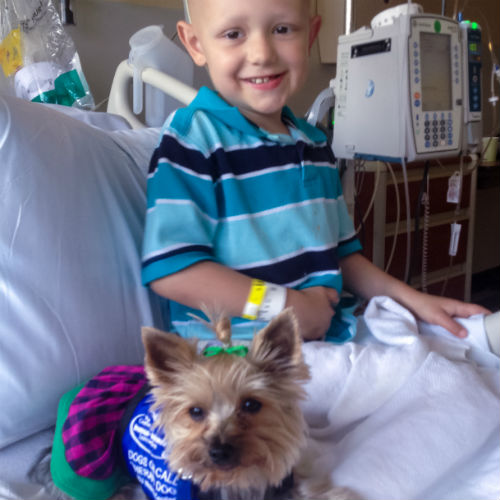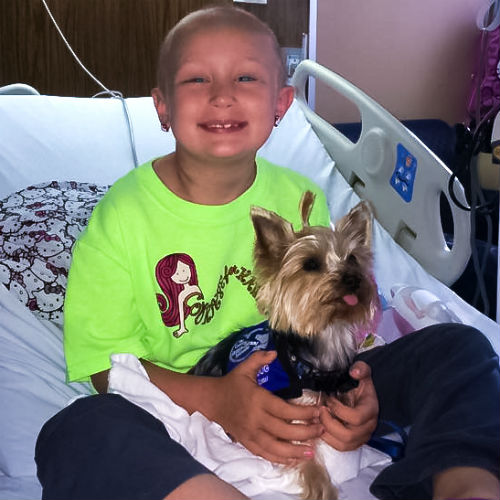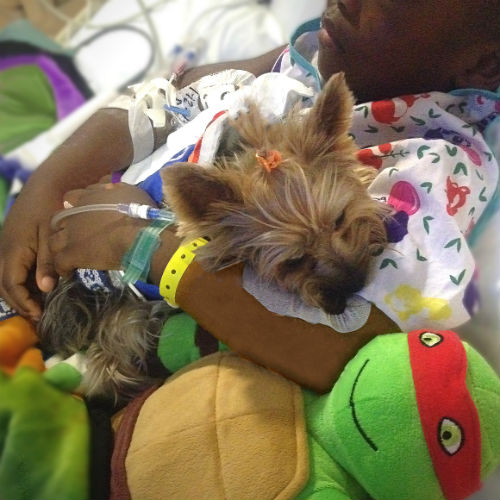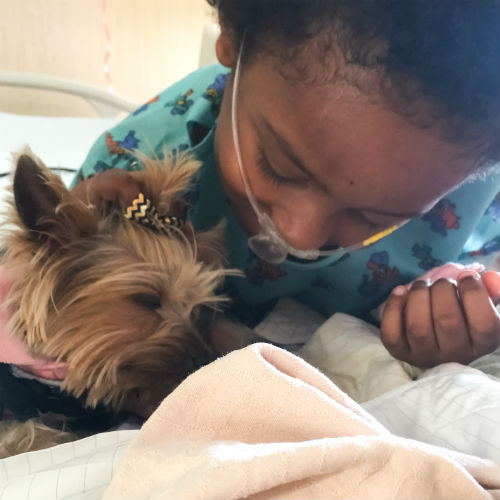 https://www.akc.org/wp-admin/admin-ajax.php
Get Your Free AKC eBook
Does Your Dog Have What it Takes to be a Therapy Dog?
My dog is great with people, I want her to be a therapy dog. Where do I start? If you have asked this question then this e-book is for you. Download to learn more about Animal Assisted Therapy and how to get started.