Vivian the Dachshund is larger than life. Yes, a larger-than-life Dachshund. This little dog towers over the Brooklyn Bridge, a Manhattan boardwalk, and other people around her.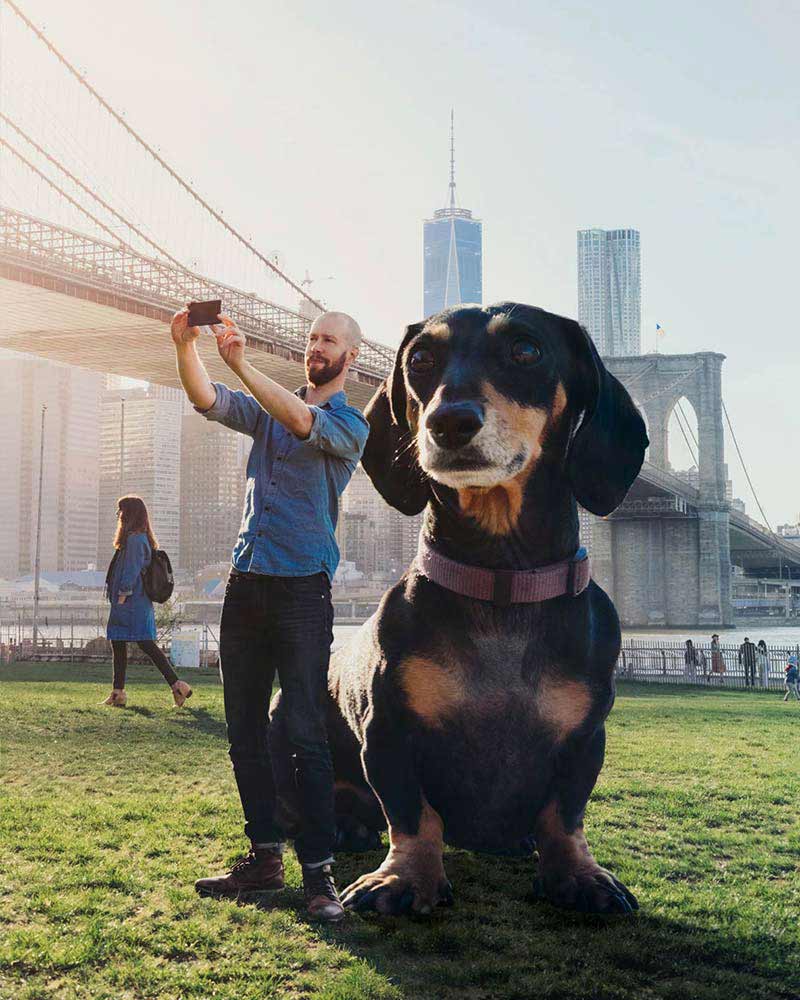 How you ask?
With a little help from her owner, Mitch Boyer.
Boyer created the first giant picture of Vivian in the summer of 2014 during a lecture, he told AKC.org.
"Vivian's always had a large personality and thinks she's a much bigger dog than she actually is, so it came really naturally. It just started out as a joke," he said.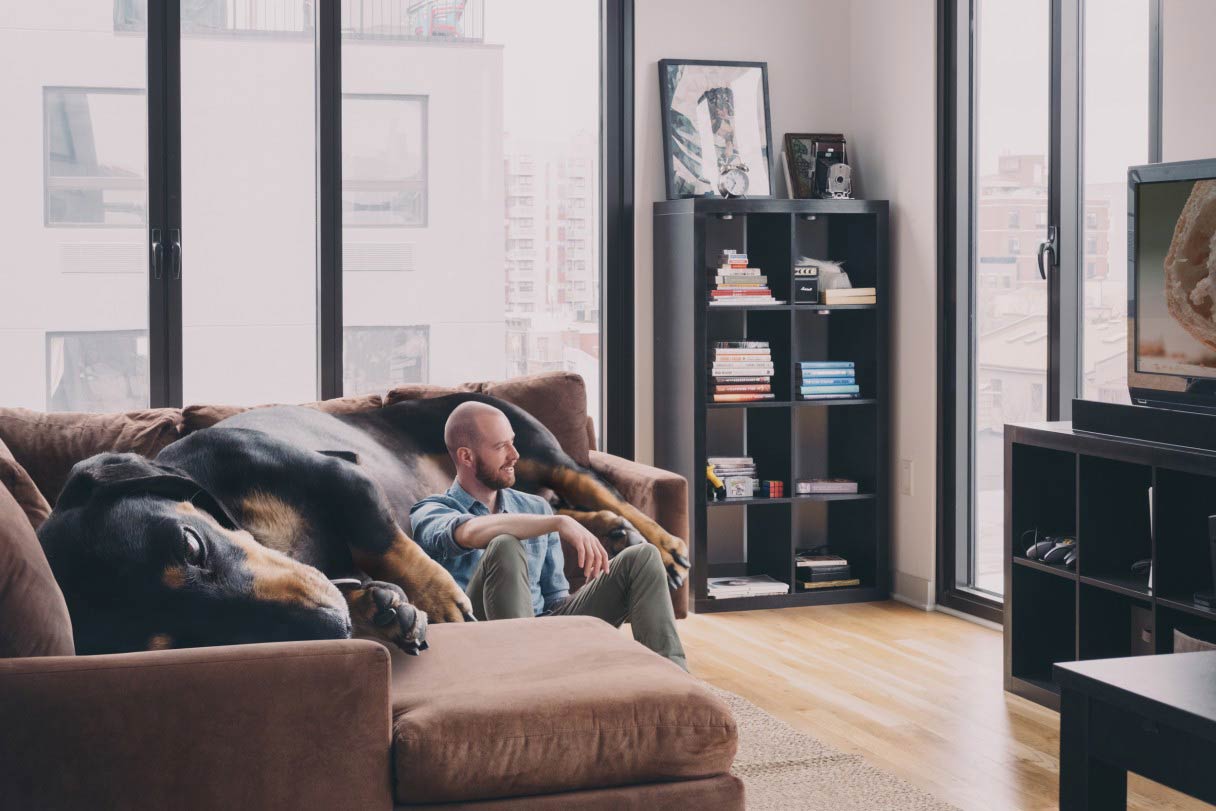 Vivian's larger-than-life photos became something else altogether after Boyer had some inspiration from a music video by Romain Laurent, which features a giant, singing head lying on the Coney Island boardwalk. After watching the video, Boyer began creating more pictures of "giant Vivian."
He created an Instagram account, @iamvivianthedog, where Vivian now has 174 posts and over 2,000 followers.
 
But not only does Boyer create photos of Vivian, he is also developing a children's book titled "Vivian The Dog Moves to Brooklyn."
The purpose of the book is to help kids deal with the experience of leaving home and moving to a new place.
In the book, Vivian the giant dog moves from Alburquerque, New Mexico to Brooklyn, New York. She expects that everyone in the "big city," will be giant like her. She is disappointed, however, to find this is not the case and wants to go back home.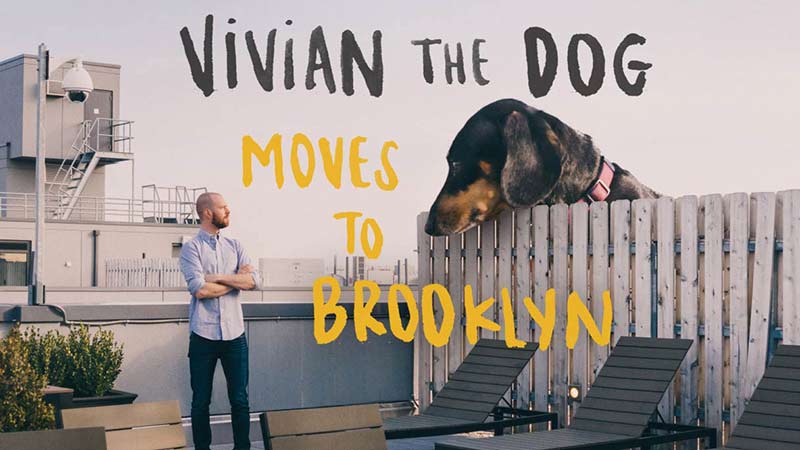 "I think everyone can associate with that feeling, losing the excitement of a new experience and immediately seeking comfort," Boyer said. "But I also think it's important to push through those moments so you can grow, and that's really the idea behind the book."
Boyer himself has had a lot of experience with moving around, which is part of his inspiration for the book.
"I've moved around a lot — 9 states, 15 cities, and 22 different houses or apartment — and by extension, so has Vivian," he told AKC.org.
Boyer and Vivian have created a Kickstarter campaign to help with production of the book.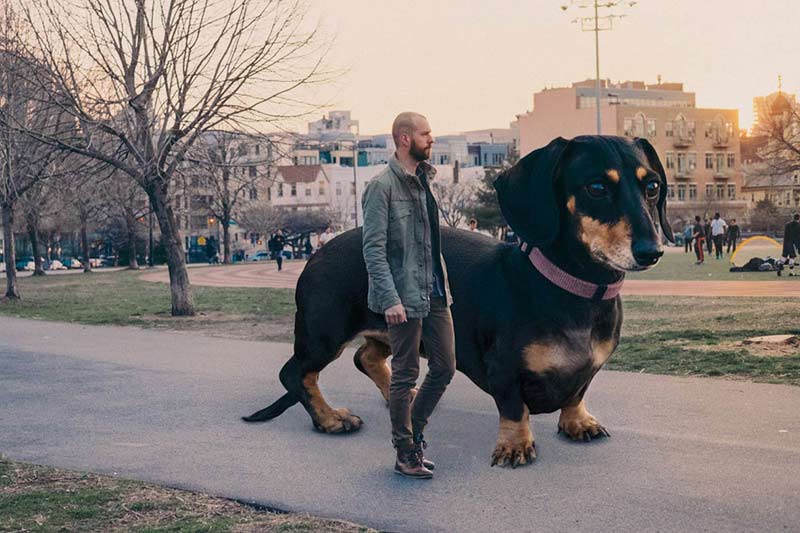 So why Vivian? Why did Boyer create a story around this little dog that he's made giant?
"Vivian's a very big part of my life," he said.
"A lot of things in my life have changed in the last few years, and she's the only thing that has been constant. She has a very strong personality and a bit of an attitude, but she's fiercely loyal, and very loving. I think it was only natural that she became the subject of my latest project."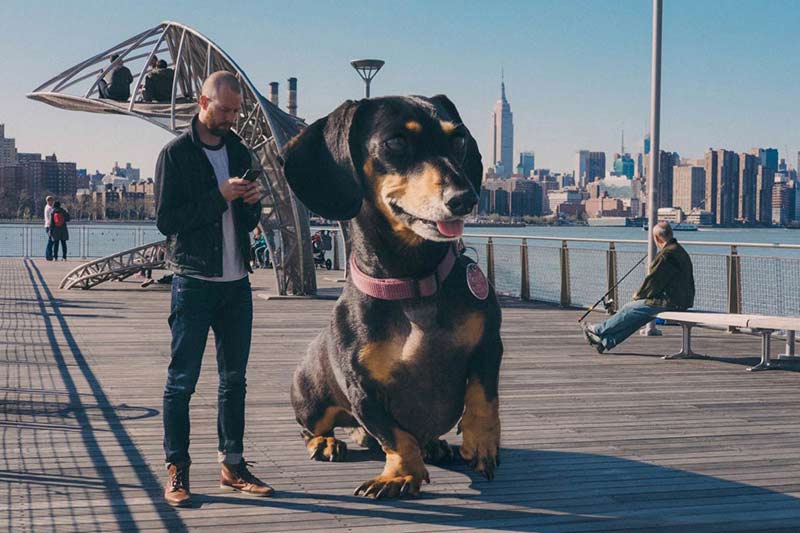 Learn more about Boyer and Vivian in the video below.
 
https://www.akc.org/wp-admin/admin-ajax.php
Get Your Free AKC eBook
Moving with your pet
Download this e-book for tips to help you prepare for a move with your pets.