Police K-9s have long been an invaluable part of the Stratford (CT) Police Department's force.  The K-9s perform important tasks that human officers often cannot: pursuing and apprehending fugitives, detecting drugs and explosives, and searching for lost and missing children and senior citizens.
Each time a K-9 is retired or leaves the force, the Stratford Police Department must replace them at significant cost.  
How Trap Falls Kennel Club Has Helped 
In 2013, Trap Falls Kennel Club spearheaded the effort to bring a new police K-9 to Newtown, Connecticut 
After the Sandy Hook Elementary School tragedy, which stretched Newtown's resources, and the unexpected early retirement and passing of K-9 Baro that June, Newtown was faced with not having a working police dog among its ranks. Baro, who directly responded to Sandy Hook, was missed greatly by law enforcement and the community. 
TKFC coordinated the efforts to raise funds to purchase German Shepherd Dog "Saint Michael" as the town's newest K-9 officer. 
TFKC also helped raise funds for the Orange, Redding, Monroe, Westport and Fairfield Police Departments.
Now, the club has created a GoFundMe page to raise the $12,000 that the Stratford PD needs to bring a new K-9 to Stratford, Connecticut. AKC Reunite will also provide matching funds of up to $5,000 to help the department purchase their new canine officer. 
The club is encouraging dog lovers in Connecticut to pitch in and keep the Police K-9 units in their state healthy and strong. If you're interested in making a donation, visit the GoFundMe page or mail a check payable to the "Stratford Police Department K-9 Fund" to the Stratford Police Department, 900 Longbrook Avenue, Stratford, CT 06614, ATTENTION: Chief's Office, K-9 Fund.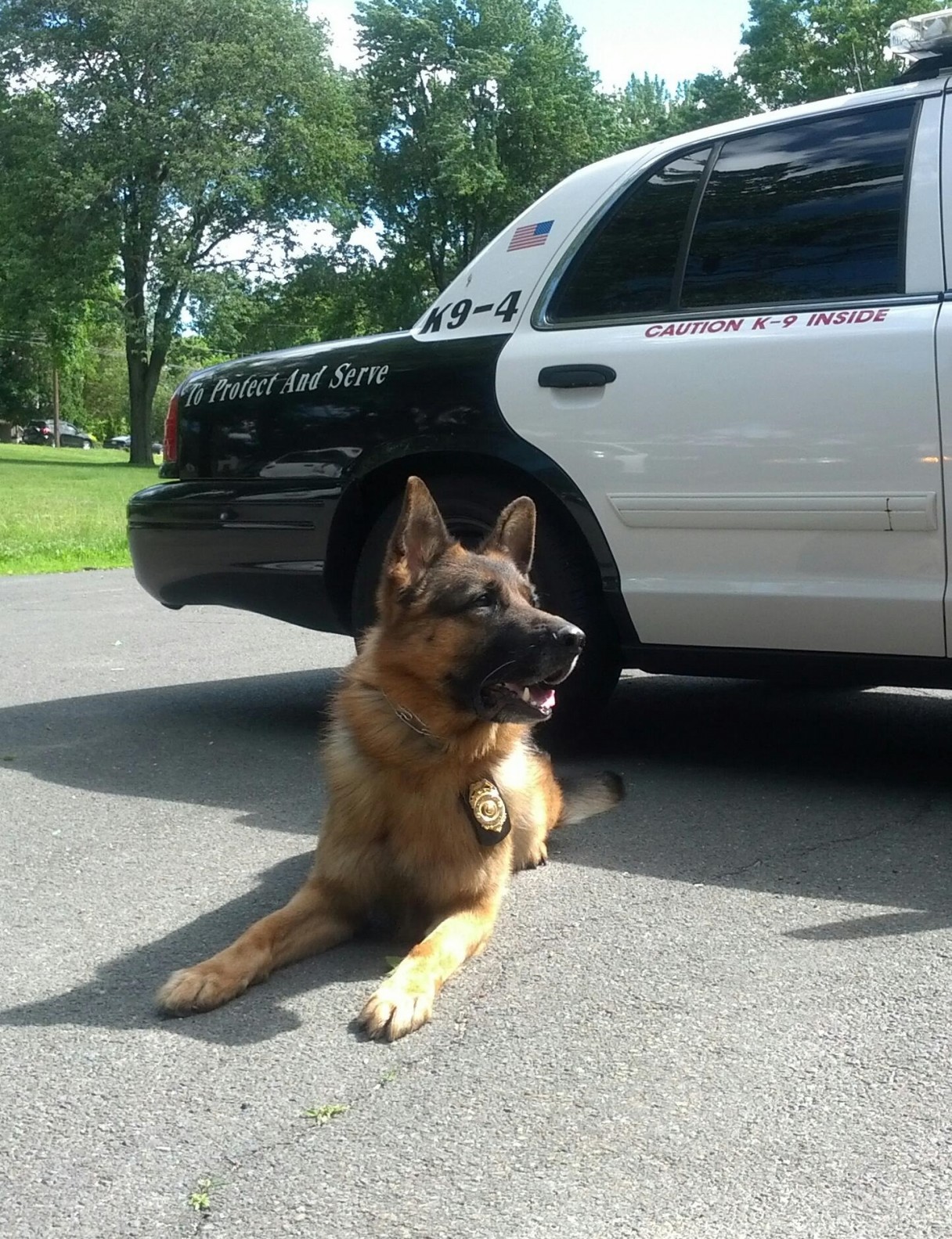 About Trap Falls Kennel Club 
Since 1968, Trap Falls Kennel Club has been an active non-profit all-breed member club of the American Kennel Club®. TFKC is devoted to the betterment of the purebred dog and is an advocate for the purebred and mixed breed dog as a family companion. Additionally, TFKC strives to promote responsible dog ownership in the community through public education programs and events.
TFKC's members are interested dog lovers, pet owners, breeders, participants in Therapy Dog programs, and exhibitors in conformation, obedience, rally, agility and other competitive dog sports. Learn more at www.trapfalls.org.
https://www.akc.org/wp-admin/admin-ajax.php
Get Your Free AKC eBook
Tips for Responsible Dog Owners
This e-book is a great resource for anyone who's considering dog ownership or already owns a dog. Download for tips on how to be the best dog owner you can be.