By Christi Green
The Quincy Kennel Club's Performing Dogs sponsored a booth and performed at the Hannibal MO Smile-A-Mile Buddy Walk on Saturday, June 4th in Hannibal, Missouri.
The local Walk is co-sponsored by the National Down Syndrome Society and the Marion County Services for the Developmentally Disabled (MCSDD), and is one of 250 walks held nationwide. Our members, with varying breeds of dogs, entertained more than 40 clients with square dancing to country music songs.
The dogs were all on their best behavior and represented the dog sport quite well. Club members have also been performing for residents at the veteran's home in Quincy and at an Alzheimer's facility. On June 25th, the club will be performing and teaching dog safety at a children's picnic for a local company.
Photos from the Smile-A-Mile Buddy Walk by Steve and Jackie Wyandt: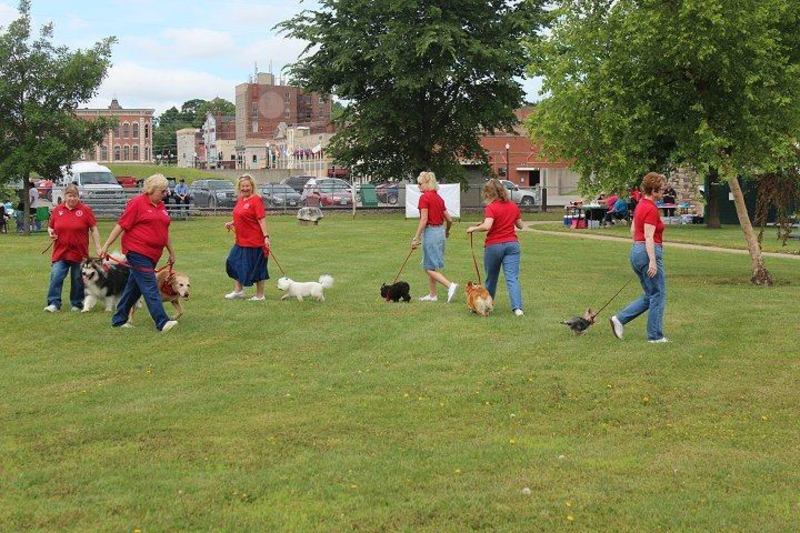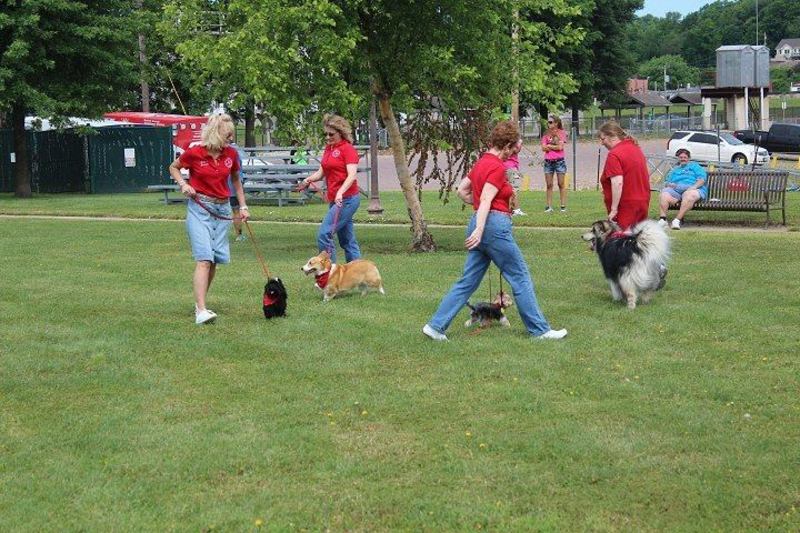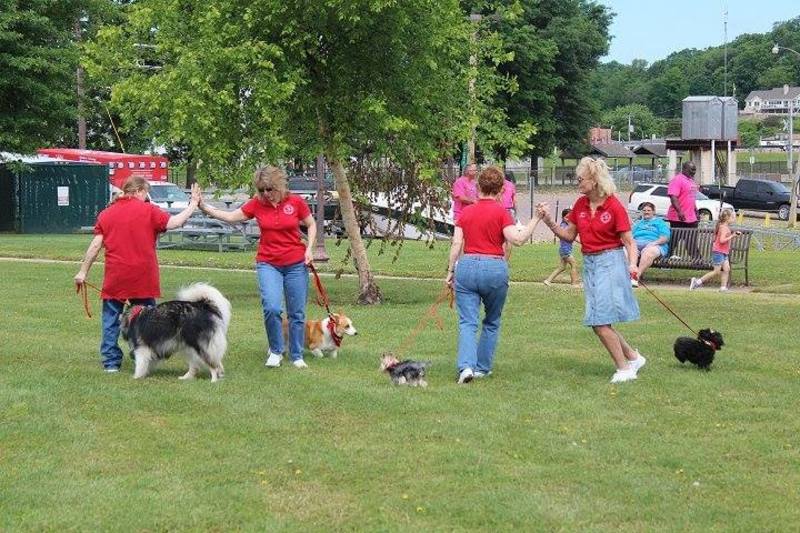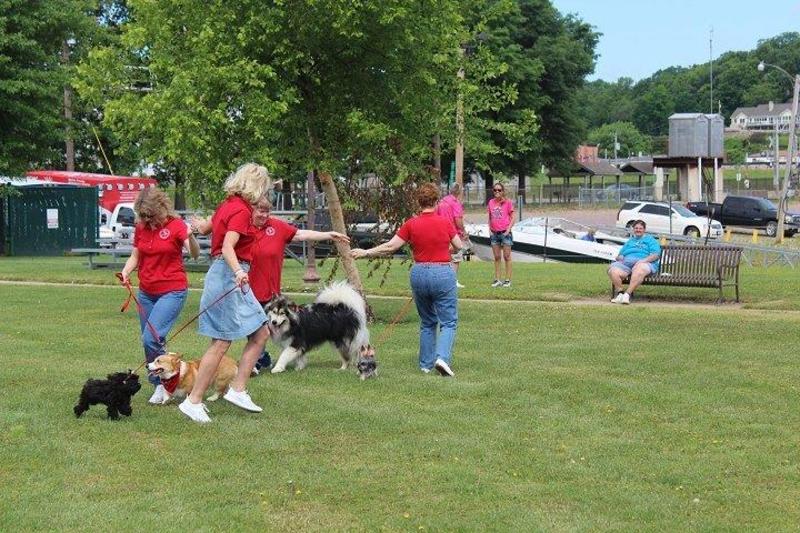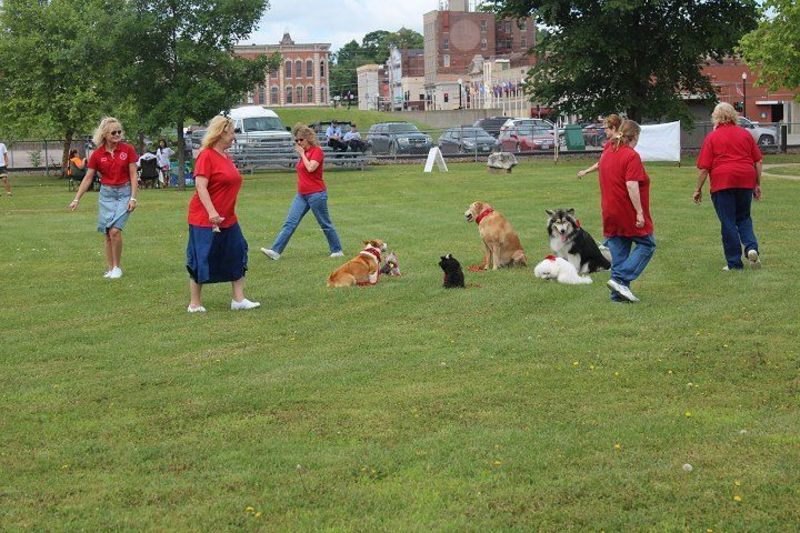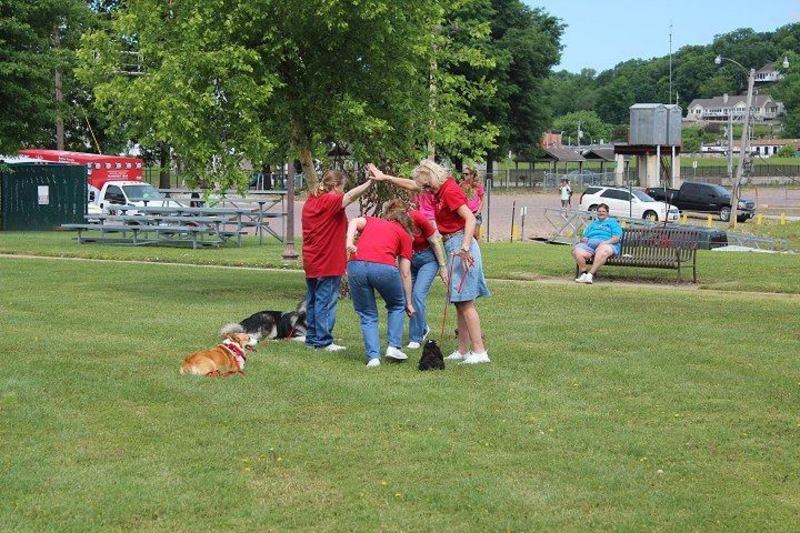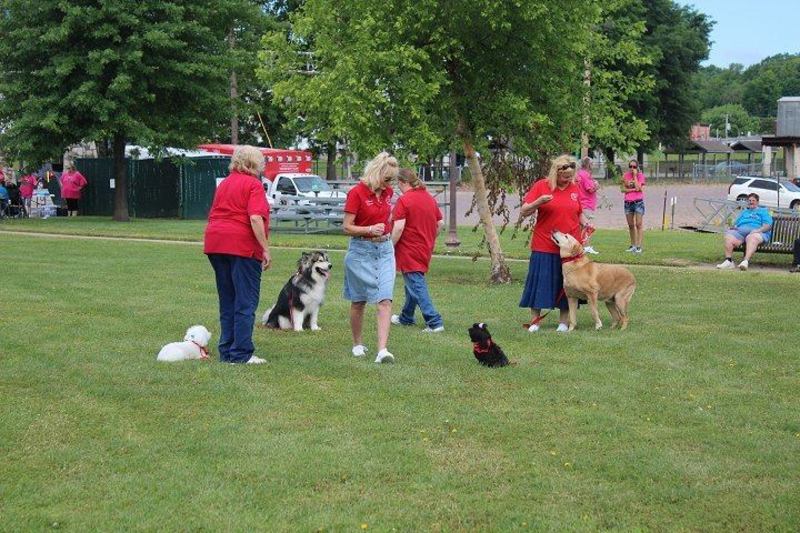 Canine Ambassador Program
Canine Ambassadors are the connection between clubs and purebred dog fanciers of tomorrow. They promote responsible dog ownership and safety around dogs by visiting classrooms and community youth organizations often with their canine companion.