There are few things in life more heartbreaking than losing a pet. In the last several years, a new trend has emerged in which pet owners do a final photo shoot with their dog during his last days.
Cleveland photographer Maria Sharp has lived with her dog Chubby since she was 7 years old. She posted pictures of her on Instagram and even won a photo contest at her vet's office with Chubby as her subject. But over the past couple of years, Chubby's health began to decline as she became afflicted with various age-related conditions.
When she stopped eating, Sharp knew the time to say "goodbye" was nearing. So called upon her friend, Suzanne Price, to take some pictures of her and her four-legged friend together one last time. Then, she dug through her photo albums and found a compilation that she put together on her blog in a post called "An Ode to My Best Friend." See some excerpts from Sharp's final tribute to the little girl whose love and companionship she's known her whole life. 
Chubby was my person. The person I ran home to to tell about my day. She taught me how to listen, how to love, and how to be a friend.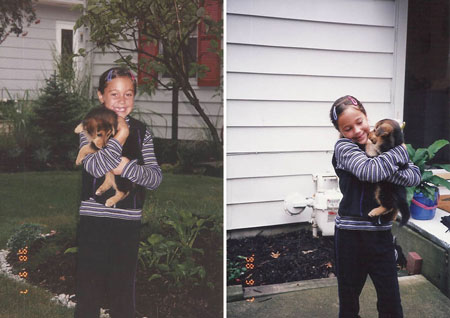 Chubby was always around for Christmas or Easter or whatever holiday I got to open something on.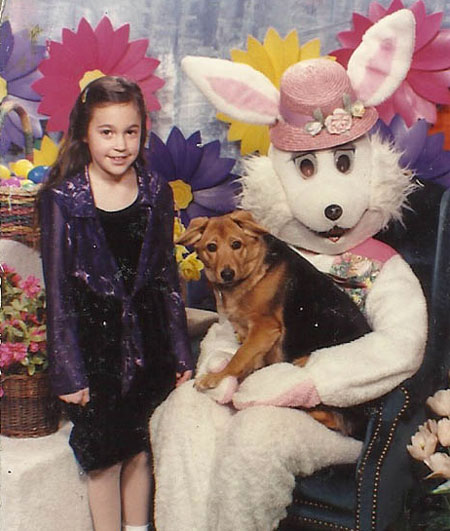 When I didn't have anyone to hang out with I hung out with, Chubby and I took selfies that weren't called selfies yet.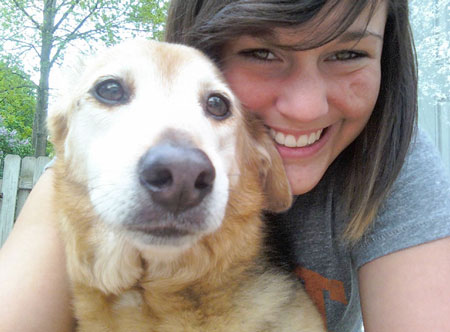 Chubby showed me off to college…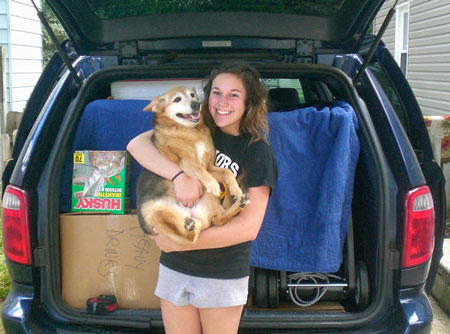 And then I moved home and she became almost internet famous. She got a whole lot of lovin' from people who didn't even know her!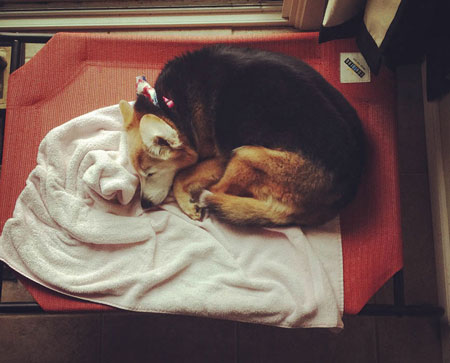 This picture won the "Pet Selfie" Contest at my vet's office. It was fun to see her cuteness officially recognized.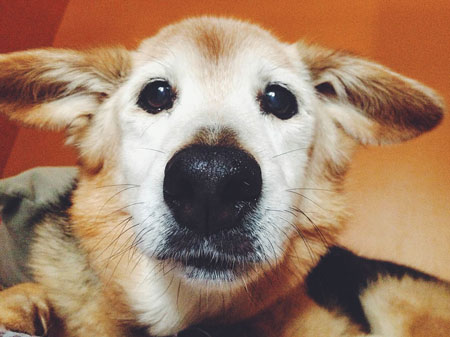 I think I'll miss her cuddles the most. And getting to come home and pick her up or sneak a peek at her while she's sleeping. Just knowing that she's around makes me so much calmer.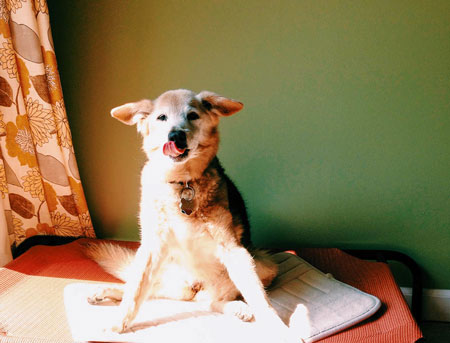 I know the next few months will be tough but I'll have my sixteen years of memories and all of my pictures of my extremely well-documented dog to remember her and how she helped me be the person I am today.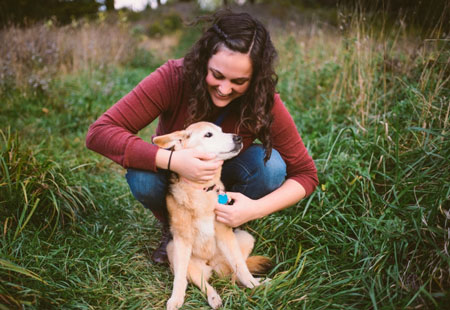 Sixteen years. That's how long I've loved Chubby.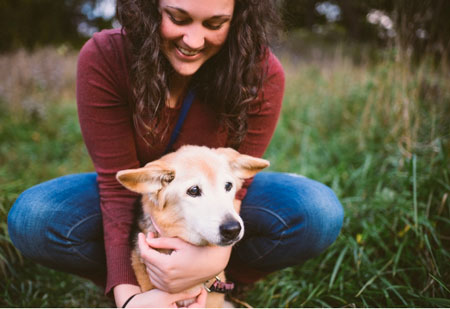 It's still hard to accept that she's actually gone. I find myself looking around the house for her. I think that's going to be the biggest adjustment, actually believing that my best friend is gone.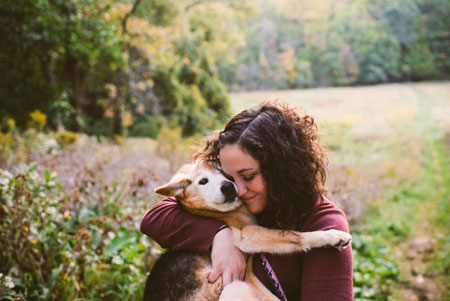 Read Sharp's full blog post here.
Also, see a photo shoot of a Labrador Retriever's last day on earth here.
And see how a picture posted on Facebook allowed a former Michael Vick dog to have the last word.
https://www.akc.org/wp-admin/admin-ajax.php
Get Your Free AKC eBook
Tips for Responsible Dog Owners
This e-book is a great resource for anyone who's considering dog ownership or already owns a dog. Download for tips on how to be the best dog owner you can be.