As any attendee can attest to, AKC's eighth annual Meet the Breeds event was a day full of excitement, education, and of course, fun. There were big dogs, small dogs, and even cats! Piers 92 and 94 were abuzz with talks of agility, responsible pet ownership, and of course, people deciding which breed was their favorite to meet.
As we walked around the event, we talked (and listened) to what people had to say about this dog-tastic day. We've compiled some of our favorite "overheard moments" and are excited to share them with you below.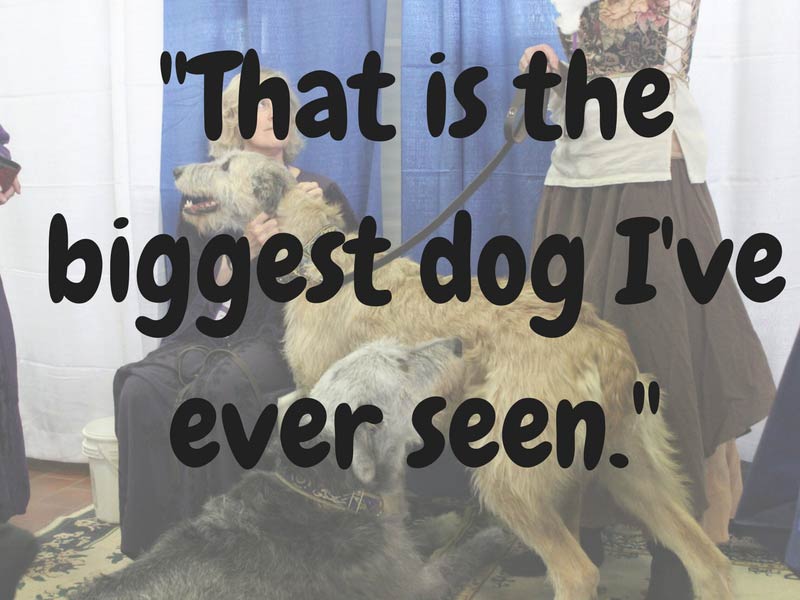 There were many large breed dogs present at Meet the Breeds….including the tallest dog of them all, the Irish Wolfhound. The minimum height and weight for male dogs of this breed is 32 inches and 120 pounds, for females 30 inches and 105 pounds. That's a lot of dog! And that's also why we're not surprised to hear someone say this is the biggest dog they've ever seen.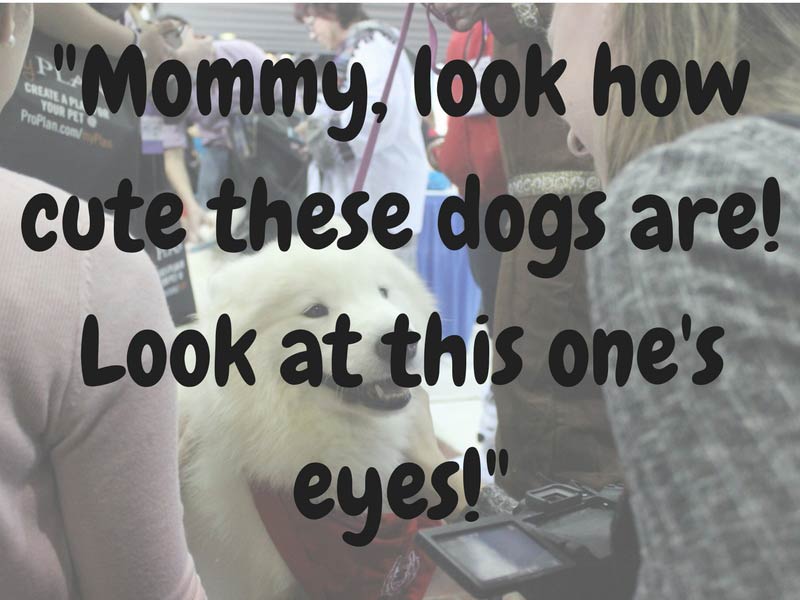 The Samoyed, known for his signature "Sammy smile," also has very special eyes. His almond-shaped eyes, found in many Northern dog breeds, enable him to squint and expose less of his eyeball to wind and frigid air, while ensuring he's still able to see. Not only are the eyes of the Samoyed functional, but they are also beautiful, just like the dogs themselves.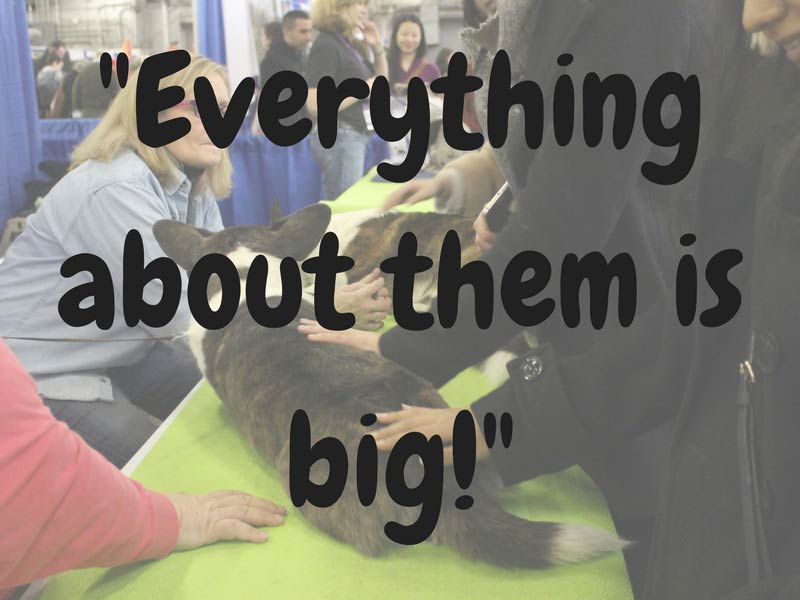 The Cardigan Welsh Corgi may have small legs, but that's just about the only small thing about them. From their ears to their tails, there are many qualities that make the Cardigan a "big dog." First, the Cardigan Welsh Corgi is sturdy, solid, and a powerful herding dog. They have large ears and a striking tail. These dogs are trainable, faithful, and vigilant guardians with a "big dog" bark. It's no wonder a member of the Cardigan booth was heard saying this about them.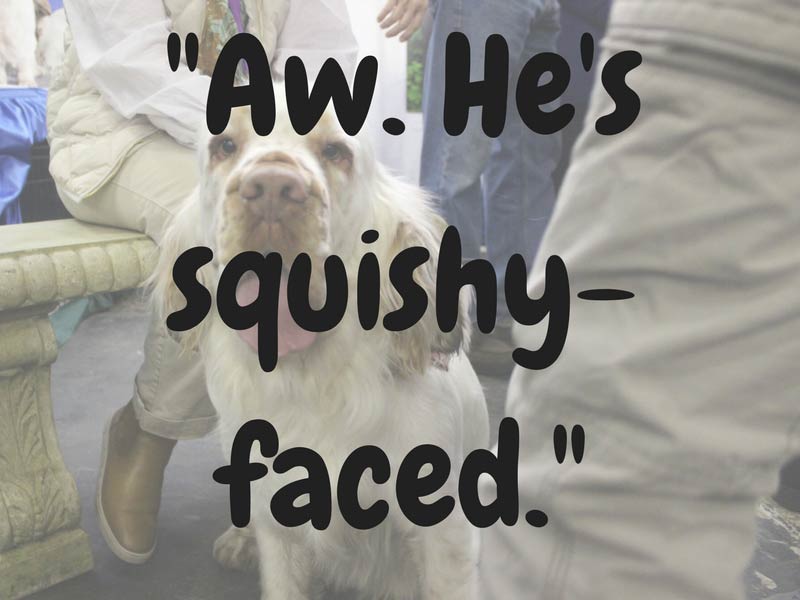 The mellow, gentlemanly, and amusing Clumber Spaniel has an adorable face that actually helps him as a hunting dog. His muzzle is broad and deep to facilitate retrieving many different game species. Clumbers are known as rather slow workers, but their "rolling" gait allows them to work all day without exhaustion. These dogs are believed to be one of the first spaniels developed for special uses and they're cute as can be!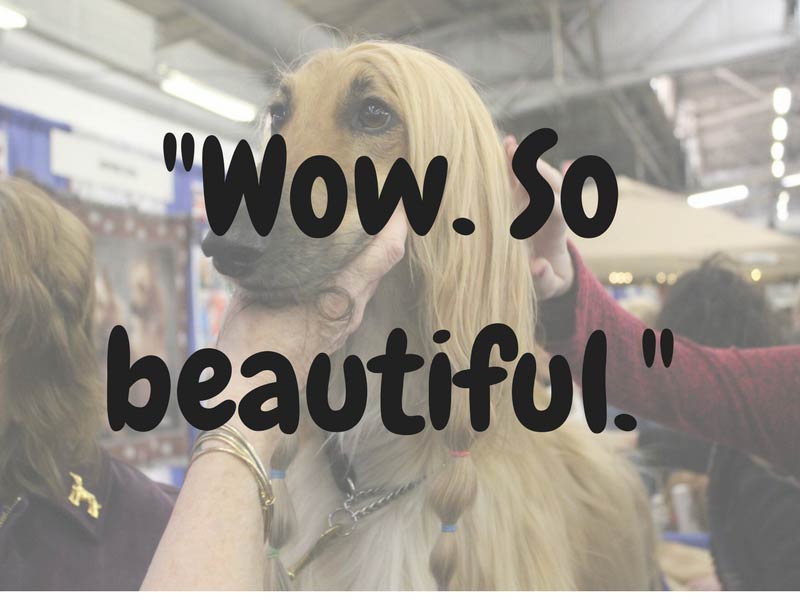 If you've never seen an Afghan Hound before, meeting one is a unique experience. Known for their beauty and grace, the Afghan Hound has a thick flowing coat and large paw pads. And even though their coat is a sight to behold, it actually served as protection from the harsh climate in the mountainous regions where Afghan Hounds originated.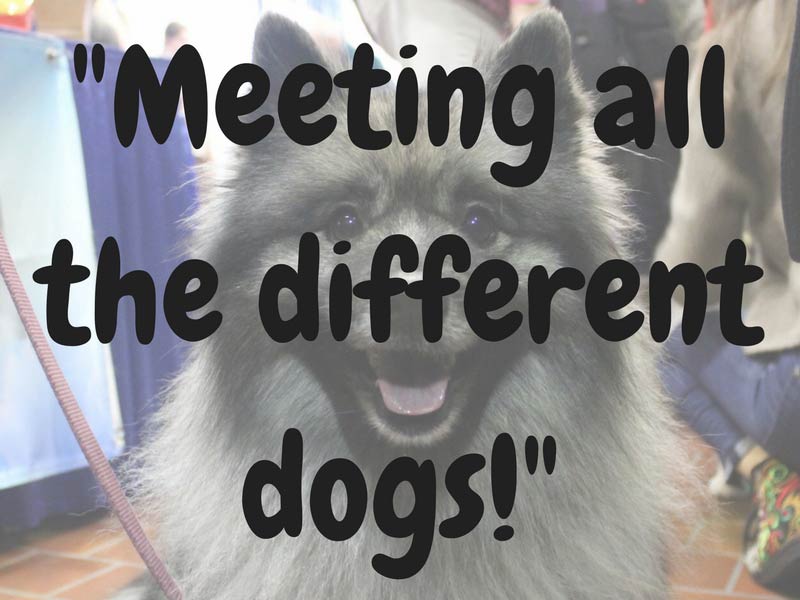 ​If you're a dog lover, this was certainly a day to be remembered. Representatives of over 100 breeds were present and attendees got to meet and learn about dogs they had never even heard of before. We were so glad to see so many people at Piers 92 and 94 having fun and promoting responsible dog ownership. When we asked an attendee what her favorite part of the event was, this was her response. We'd have to agree with her 100%.
If you couldn't make the event this year…these moments might inspire you to head to NYC in 2018! See more from Meet the Breeds here.
https://www.akc.org/wp-admin/admin-ajax.php
Get Your Free AKC eBook
Tips for Responsible Dog Owners
This e-book is a great resource for anyone who's considering dog ownership or already owns a dog. Download for tips on how to be the best dog owner you can be.