Lauren Watt was heartbroken when her best friend, Gizelle, was diagnosed with terminal bone cancer.
She and the 8-year-old 160-pound Mastiff shared so many fond memories. So as a way to create many more in the few months they had left together and to help Gizelle enjoy her last little bit of time on Earth, Watt created a bucket list. A New York–based travel PR writer, she documented the journey of completing the list on Yahoo! Travel. Here are some of the adventures she shared:
They re-enacted the "Kiss the Girl" scene from The Little Mermaid.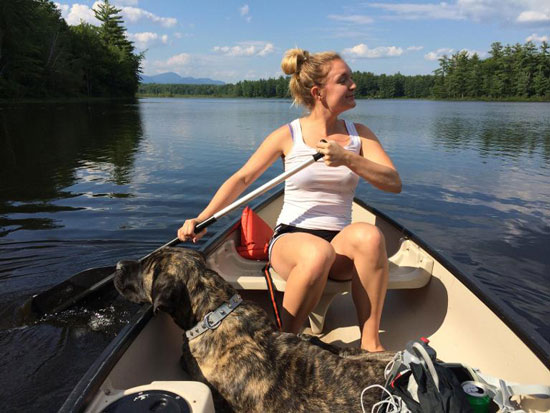 They enjoyed some fine Maine lobster (which Gizelle was perplexed to see scurrying around on the floor first).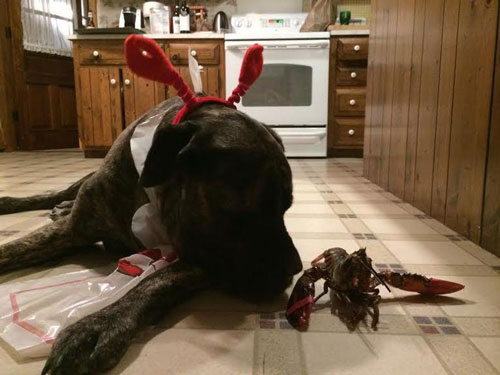 They slurped ice cream on the deck.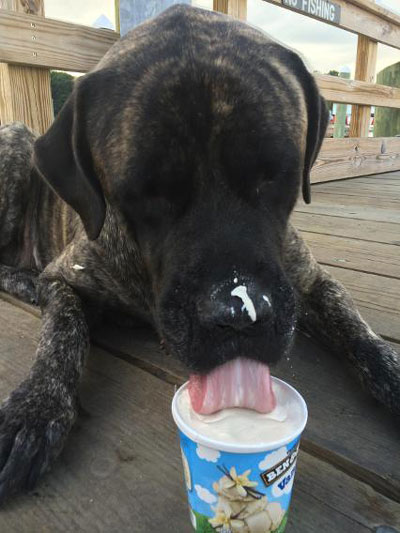 They made it their mission to find the best doughnut ever. (And succeeded.)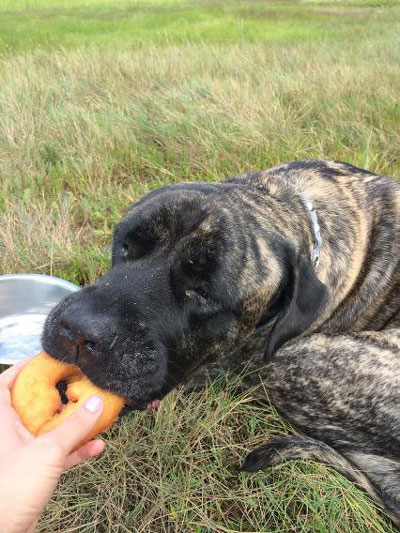 True New Yorkers, they usually avoided the touristy spots—but made an exception to see an empty Times Square early one morning.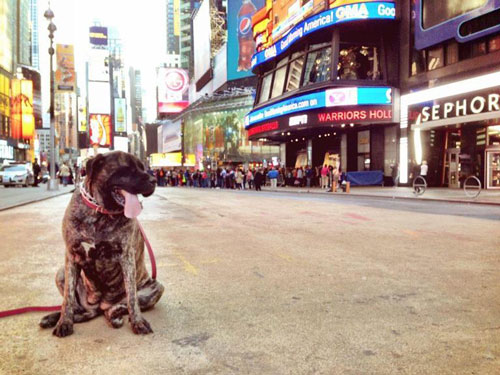 And Washington Square Park.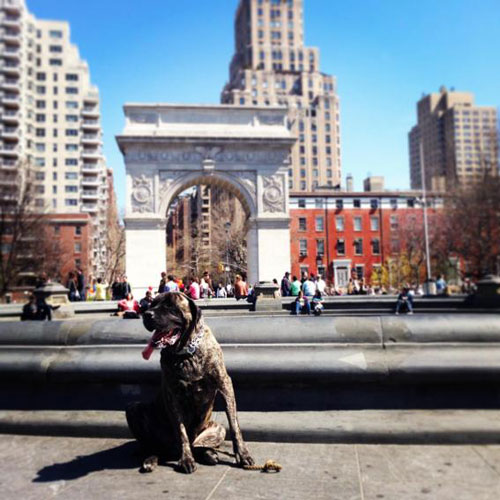 For Gizelle's last Christmas, they got to meet Santa's little helpers.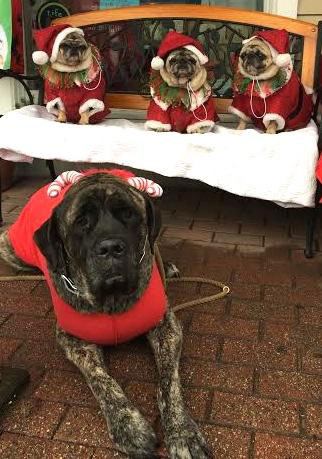 They cuddled when they could.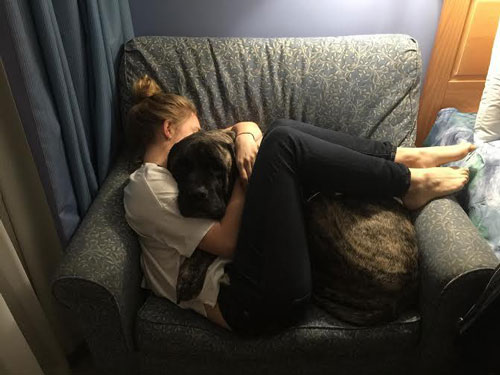 And they said "goodbye" when they had to.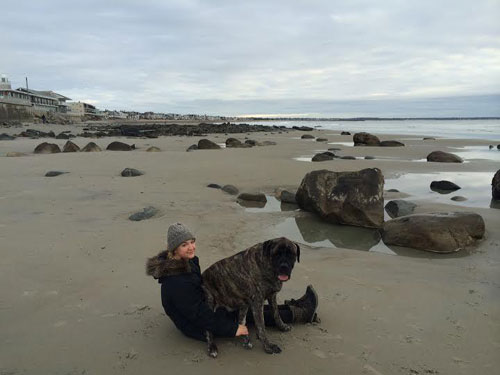 Gizelle passed away the day after this last picture was taken. 
"Doing a bucket list for Gizelle not only helped me cope with losing her, it was also one wild ride," wrote Watt. "It helped me live in the present and see life for what it truly is: a sweet, simple, precious adventure."
To read the full story behind each picture, go here.
More like this:
Photographer Captures Dog's Last Day on Earth
https://www.akc.org/wp-admin/admin-ajax.php
Get Your Free AKC eBook
Tips for Responsible Dog Owners
This e-book is a great resource for anyone who's considering dog ownership or already owns a dog. Download for tips on how to be the best dog owner you can be.