Dog food is among the grocery items Amazon.com is currently considering for its private label, Elements. In early June, the company sought trademark protection for at least two dozen categories and is reportedly seeking a partner, according to the Wall Street Journal. Amazon.com is mum on the details. This leaves ample room for speculation, like, for example, whether they'll deliver the kibble by drone, allowing dogs of our modern high-tech era the thrill of doing something they haven't done for ages—chase their food.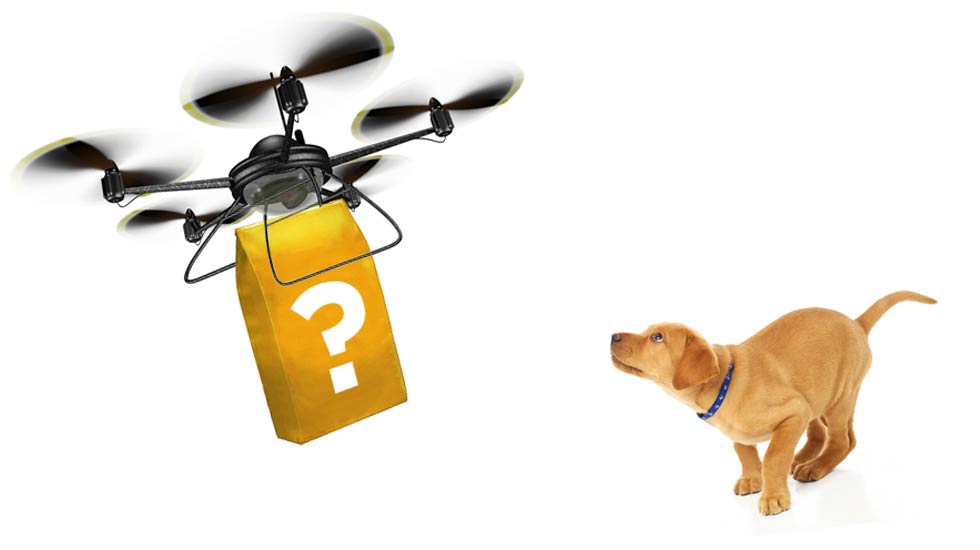 Find out the nutritional needs for each stage of a growing pup plus what you should never do (and what you should always do) when feeding your four-legged friend with this eBook on Puppy Nutrition. 
-Mara Bovsun
Image by Chris Espiritu
More Like This:
Raising a healthy Dog Begings With Proper Puppy Diet
https://www.akc.org/wp-admin/admin-ajax.php
Get Your Free AKC eBook
Puppy Nutrition
Your puppy's lifelong health and happiness begins with you. Get it right from the start. This e-book provides valuable information on how good and sound nutrition habits will set your puppy on the right path.