We may have fooled you last month with our April Fool's Day post of three new "breeds" for 2014, but this time we mean it! We are expanding our pack to welcome a royal dog and an expert hunter to the AKC family. Learn more about them here:
The Coton de Tulear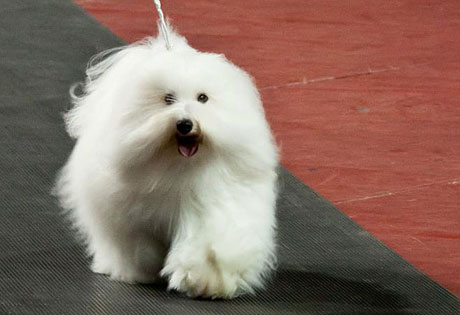 Known as the "Royal Dog of Madagascar," the Coton de Tulear joins the Non-Sporting Group. The breed originated on the island of Madagascar and were owned only by noblemen. But don't mistake their royal roots for snobbery—these sweet dogs may be small (8 to 15 pounds), but they have a big heart. They thrive on human companionship and make loyal family pets, getting along well with children as well as other dogs. They get their name from their fluffy cotton-like coat, which requires regular brushing. Want to impress your friends? Get the pronunciation of their name just right: KO-Tone Dih TOO-Lay-ARE.
Wirehaired Vizsla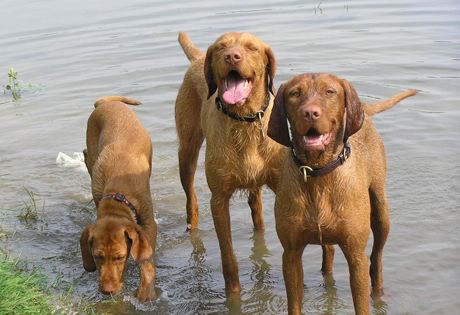 For those who are less laissez-faire and want an active, athletic pet, you may consider the second newbie of the year, the Wirehaired Vizsla. Bringing his excellent nose for hunting and tracking to the Sporting Group, this breed originated in Hungary as a hunting dog who could withstand extreme weather and rough field conditions (that explains the long, dense, wiry coat). They're medium-sized (about 45 to 65 pounds) and are gentle, outgoing, friendly dogs who make wonderful companions. They were first brought to North America in the 1970s by a Canadian and were recognized by the Canadian Kennel Club by the end of that decade.
"The AKC is excited to recognize these friendly, outgoing breeds, giving dog lovers everywhere even more choices to fit their lifestyle," AKC Spokesperson Gina DiNardo says. "While they differ in exercise and grooming needs, both are sweet, loyal, loving family companions."
These additions bring the total number AKC-recognized breeds to 180.