It seemed that every time I turned on the nightly news this week, I felt grateful to be safe and sound. In one part of the country, cars were shown skidding down the highway on ice. On the West Coast there was flooding, and in the center of the country, tragic images of people who had just survived tornadoes staring at concrete slabs where their homes once stood.
If you live in an area that may be affected by extreme weather or natural disasters, the following tips can help you and your dogs stay safe.
Plan Ahead
Have an evacuation plan. Identify a dog-friendly temporary home for you and your dogs. This might be a hotel that accepts dogs, a dog-friendly emergency shelter, or staying with family or friends.
Pack For You And Your Dog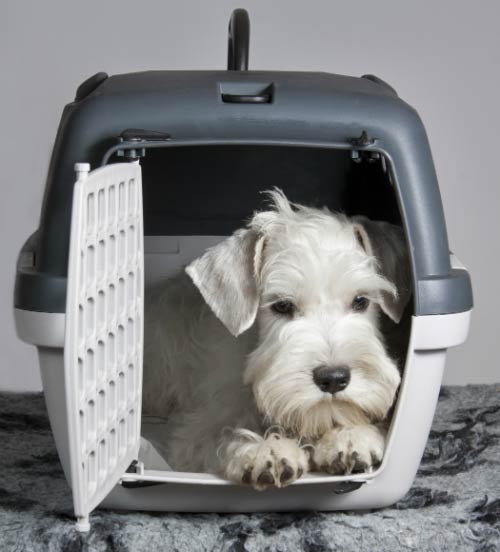 Travel with a crate or carrier, leashes, a collar, food, water, and food dishes for your pets. Taking your dog's bed and a toy will help him feel more comfortable while traveling. Even if your dog is not crate trained, take a crate along in case your temporary housing requires it.
Provide Your Dog With Identification
During a natural disaster, dogs often get separated from their owners. Make sure that your dog has a collar tag and microchip. AKC Reunite provides a 24-hours-a-day, 365-days-a-year recovery service. Learn more at: www.akcreunite.org
Never Leave Your Dog (Or Other Pets) Behind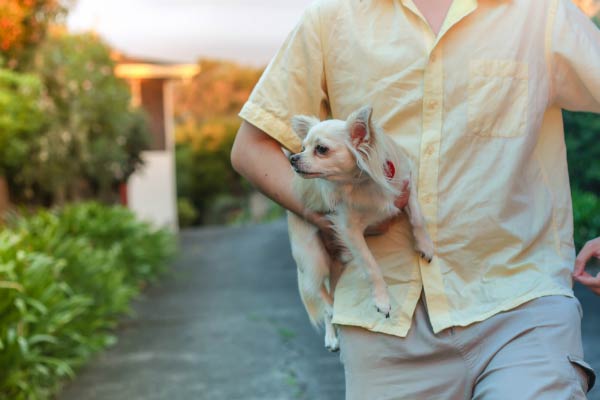 Always take your pets with you if you evacuate due to extreme weather or other approaching natural disasters. When you can't take pets with you, move them to safe, secure locations such as a boarding kennel.
 
Ensure Your Safety With Insurance
Finally, check your auto and homeowner's policy to make sure you have proper coverage.