Three years after launching AKC Pet Disaster Relief with starting funds of $250,000, AKC Reunite announces another infusion of $200,000 more in funds to complement money raised by AKC clubs throughout the country. AKC Reunite and AKC clubs have pooled over $1,000,000 dollars and donated 52 pet disaster relief equipment trailers to first responders around the country. Each trailer has crates, a generator, and other supplies to safely house pets in a shelter during an emergency.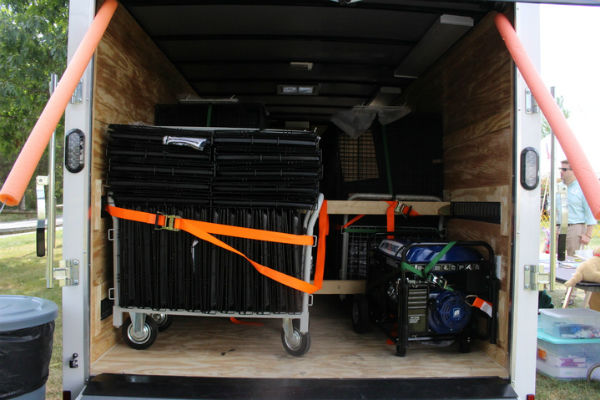 These AKC Pet Disaster Relief trailers have been deployed for Hurricane Matthew in Polk County, FL; Greenville, SC; Pamlico County, NC; and Cumberland County, NC which is currently in the news for the massive flooding affecting the area.
AKC Reunite President Tom Sharp and staff Dallas Harsa and Morgan Jones visited the emergency pet shelter in Hope Mills, NC and Cumberland County Animal Control where the trailer was deployed, offering additional assistance to replenish supplies that were used during the emergency.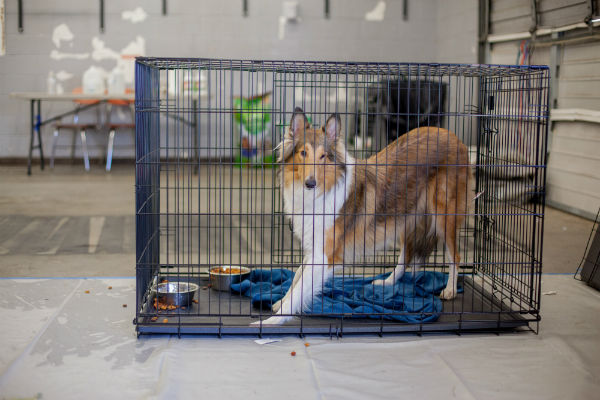 The disaster is not over in North Carolina. Rivers continue to crest as the flood waters move downstream. AKC Reunite has assisted with a $5,000 donation to Lenoir County SPCA and is delivering pet crates and microchips and a microchip scanner to newly afflicted Edgecombe County today.
"Our hearts go out to those affected by this disaster," said President Sharp.
"Providing AKC Pet Disaster Relief trailers fully stocked with necessary pet sheltering supplies to emergency responders before disasters strike allows them have a plan in place to help people and their pets. With the equipment we supply, emergency responders can open pet shelters for people and their pets during an evacuation, getting both the people and the pets out of harm's way. The American Kennel Club, AKC Reunite, and AKC dog clubs throughout the country donate time, money and energy to help pets."
To find out more about the program, and donate to help, click here.

Related:
AKC Reunite Celebrates 50th Pet Disaster Relief Trailer Donated
AKC Reunite Provides Support To Those Affected By The Louisiana and Mississippi Floods