Congratulations on making the exciting decision to bring a puppy or dog into your home. Whether your new addition will be your first dog or another in a long line of family pets and whether you're looking for a new purebred puppy or an older rescue dog, we at the American Kennel Club hope to guide you along the process of picking the best dog for your individual personality and lifestyle.
Find The Best Breed For You With Our Breed Selector Tool 
Picking a Purebred Puppy
If you're in the market for a purebred puppy, raised with both love and expertise from day one, you've come to the right place. You likely have a breed in mind already (but if you don't, check out AKC's Complete Dog Book or the breed pages). Still, each dog is different, so it's necessary to do your research and pinpoint your own expectations so that you and your puppy are set up for a lifetime of success.
Consider your lifestyle. Here are just a few questions to ask yourself when determining which dog is the best fit for your lifestyle. Keep in mind that a prospective breeder may ask you these questions when deciding if your home is right for one of their puppies, so it may be helpful to jot your answers down.
Are you an active person or more laid-back? (See the best dogs for active people here.)
Do you have children or plan to have children? (See the best dogs for kids here.)
Do you have the income to pay for vet visits (unexpected ones in addition to regular examinations and shots), pet insurance (if you choose to buy it), dog food, supplies, and more?
How long are you away from home each day?
How often do you take business trips and vacations, and what are your plans for the dog during these times?
Consider your expectations. Now, think about what you're looking for in a dog.
Do you prefer large dogs or small dogs? Note: Contrary to popular belief, your living situation doesn't necessarily have to dictate this answer. Even apartment dwellers can easily share their home with some breeds of larger dogs. As long as the dog's exercise needs are being met (through long walks, trips to the dog run, and activity sessions), the dog's living area doesn't necessarily have to be a certain size.
How much time can you commit to grooming a dog (and how concerned are you about shedding)? Also, do you have allergies?
Are you looking for a dog for a specific activity (such as hiking, agility, running)?
Once you've answered these and the above questions, you should be able to narrow down your choices significantly. For instance, if you are looking for a dog that matches your very active lifestyle and are interested in trying agility, you might select a Border Collie. If you prefer a smaller breed but have the same interests, you might instead go for a Papillon. And if you want a family-friendly dog that needs moderate exercise and little grooming (but you don't mind shedding), you may want a Labrador Retriever. Use the AKC's "Find a Match" feature for help selecting a breed.
Learn about the breed. After you get an idea of what breed of dog you may be looking for, learn everything you can about that type of dog. By purchasing a puppy from a responsible breeder, you'll have a bit of predictability in temperament, size, and grooming needs, so although each dog is different, this information can be valuable in making the best determination if a breed is right for your lifestyle and needs. Here are just a few ways you can learn about individual breeds:
On the American Kennel Club website. By reading the breed pages of each breed on akc.org or WOOFipedia.com you can learn about a dog's history, personality, grooming and exercise needs, and more. Also you can compare your lifestyle (based on your social media habits) with any breed by connecting your Facebook page with the "You Vs. Breed" feature. Finally, follow the AKC on Facebook to see featured breeds of the day and learn more about each breed by the people who know and love them best.
Through the breed clubs. Each breed has an AKC-affiliated club, made up of breeders and fanciers who have years of experience in a particular dog breed. Many clubs offer information on the dog's personality on their website, but if you need more information, club members' contact information is easily available, and members are always willing to answer questions about the breed they are so passionate about. Visit the breed page on AKC.org for link to that breed's club page.
At a dog show. Watching a dog show on television will provide you with a wealth of information on a dog, but it's even better if you can make it out to one in person. Visit the AKC's events page to find upcoming dog shows in your area. To learn about a specific breed, we'd recommend a conformation show, but if you are looking for a breed in a particular sport (like agility), watching a competition might give you a good idea of what to look for. Just remember that no matter what type of show you're watching, it's best to wait until the competitors have finished in the ring before asking them for advice, and never pet a show dog without asking first. (more dog-show etiquette tips.)
In the AKC New Complete Dog Book. All of the more than 200 AKC-recognized breeds have a dedicated section in this 912-page hardcover book, complete with full-color photos, information on grooming and exercise, breed histories, and more.
Find the right breeder. If you're confident you're ready for a new puppy, have selected the right breed for you, and did all of your research, the next step is finding a responsible breeder to sell you a puppy. You can start by visiting the AKC-affiliated breed club's website, which will likely allow you to search for breeders near you. You should be able to visit the puppies before they are ready to come home (at 8 to 12 weeks of age) and meet at least one of the parents.
Further Reading: Eight Signs of a Responsible Breeder.
Ask questions. Once you've found your breeder, talk openly about your expectations in a dog. Your breeder will have experience in predicting a dog's temperament and can help you pick the best from the litter for your needs. Also, the breeder will give you advice on socializing and training your puppy as well as his training and exercise needs to ensure that your grown dog is exactly what you had hoped for in a family pet.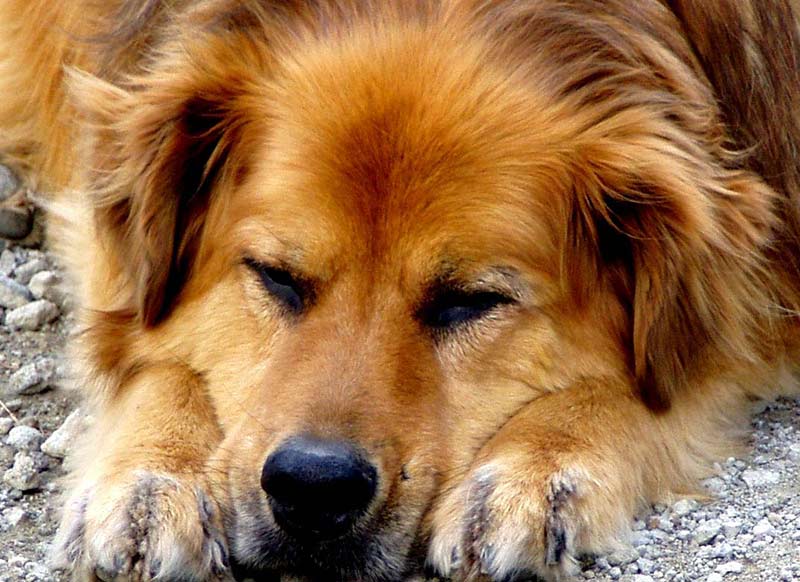 Picking a Rescue Dog (Or An Older Dog)
As wonderful as it is to raise a puppy from a young age, some people would rather start with an older dog from a rescue organization. When picking a rescue dog, it's still important to consider your lifestyle and your expectations in a pet as outlined above and discuss these factors with the employees at the rescue organization. These individuals often have spent significant time with the animals in the facility (or have valuable information from the dog's foster family) and can help match you with a pet that best fits your needs.
Also, we recommend doing the following:
Learn about the dog. Mixed breeds can be less predictable in terms of temperament, but by spending time visiting with the dog or speaking with the organization's employees (or foster family), you can get a fairly reliable sense of how well the dog will fit into your home. Click here for a list of 10 questions to bring with you and ask about the dog and the rescue organization.
Find the right shelter. If you're looking for a purebred rescue dog, visit the AKC Rescue Network, which is the largest network of dog rescues in the United States. If you go to a shelter near you, look for an organization with knowledgeable employees, who are able to give you the most information possible about the dogs' personalities, backgrounds, and needs. Be wary of rescue organizations charging high "adoption fees" or selling rescue dogs over the Internet.
https://www.akc.org/wp-admin/admin-ajax.php
Get Your Free AKC eBook
Puppy Socialization
Socializing your dog in an important step in raising a balanced and happy dog. Not sure where to start? Download this e-book for some tips.