A rope. A bone. A stick. There was a time when those were the only dog toys available. Times have changed.
Dog toys today are a big chunk of the multi-billion-dollar pet industry. Pets as a business began in the mid-1800s. Pet supplies and toys were from the beginning the most profitable end of the business, as they are today.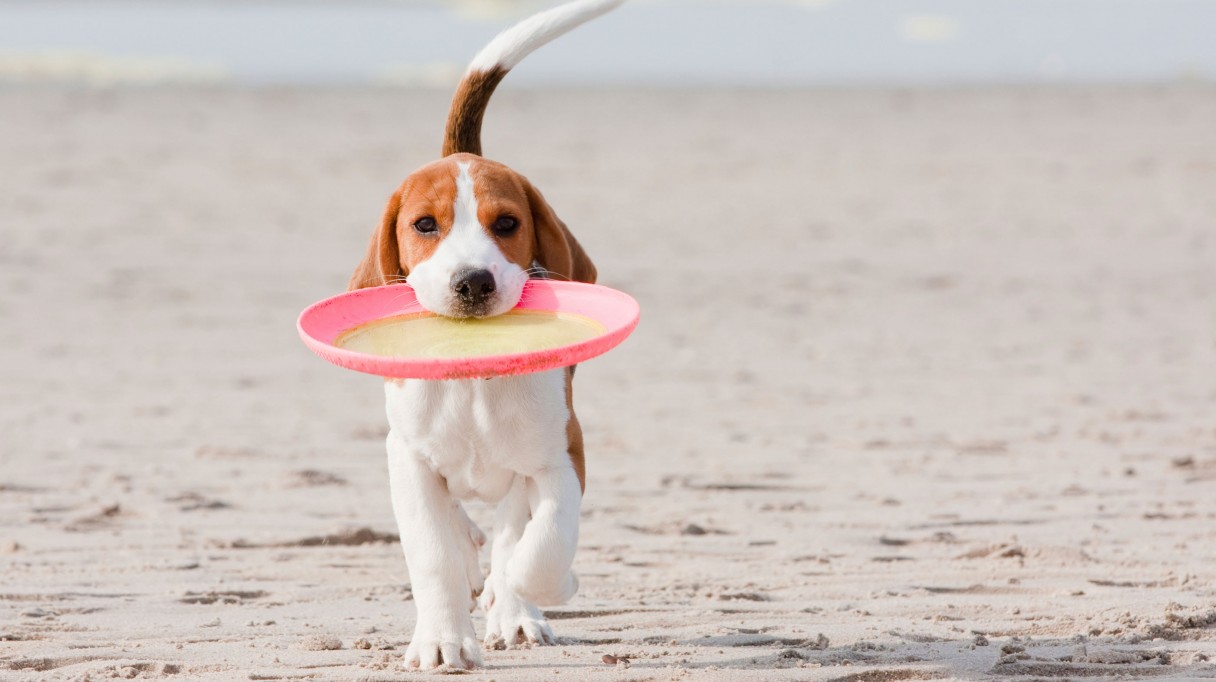 Dog toys are now so ubiquitous and so diverse, industry insiders break them down into subgroups. Chuck Costello from the KONG Company, for instance, divides toys into five categories:
Training toys, which help dogs know what's OK to chew on and helps with teething.
Treat-dispenser/enrichment toys, which help fight off boredom and provide mental stimulation.
Interactive toys, which build the bond between you and your dog and include items used in fetch and tug, for example.
Self-amusement toys, which are usually stronger, more durable toys that dogs can play with while home alone. (Always supervise your dog with new toys to determine what's safe.)
Comfort toys, which typically are plush toys, but can be any item with which the dog bonds and often sleeps.
 "We feel with the right selection of toys," Costello says, "you'll have the well-rounded dog."
https://www.akc.org/wp-admin/admin-ajax.php
Get Your Free AKC eBook
Tooth Brushing Basics
Did you know that having a regular tooth brushing routine can have a major impact on your dog's health? Download this e-book to learn more.