With his silky coat and elegant black-and-tan color pattern, the Gordon Setter is quite a handsome dog. Gordon Setters are relatively rare in the United States, but that doesn't mean there aren't plenty of reasons to love this breed. Gordon Setter enthusiasts may site intelligence, work ethic, and youthful spirit when telling you why they love their Gordons.
Let's look at a few interesting facts about the Gordon Setter.
1. They Hail From Scotland and England
Gordon Setters are originally from Scotland and England, where they appeared in the early 1600s. They were bred to hunt game birds, and they were praised for their reliability.
2. They Were Named After a Duke
Gordon Setters were originally called black-and-tan setters, but their name was changed to Gordon Setter after the fourth Duke of Gordon, who played a major role in developing the modern breed. The Duke of Gordon began breeding these setters in the early 19th century. By the early 20th century, most Gordon Setters could be traced back to the kennels at Gordon Castle.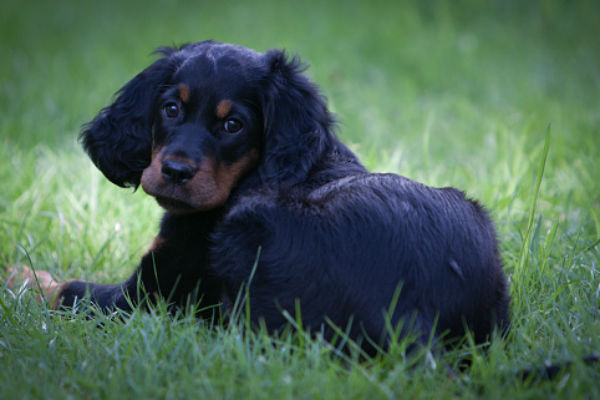 3. Daniel Webster Brought the Breed to the United States
Daniel Webster and his friend, George Blunt, brought the Gordon Setter to the United States in the 1840s. (Webster served as secretary of state 1841-1843, 1850-1852.) They purchased two dogs, Rake and Rachael, from the Duke of Gordon kennels, and these two dogs became the foundation of the Gordon Setter in America.
4. They Are the Largest of the Setter Breeds
The Gordon Setter is the heaviest and largest of the setters (the other three being the Irish Setter, the Irish Red and White Setter and the English Setter). These dogs are known for their stamina and intelligence. Gordon Setters are known for having an excellent memory, becoming better hunting dogs with each passing year.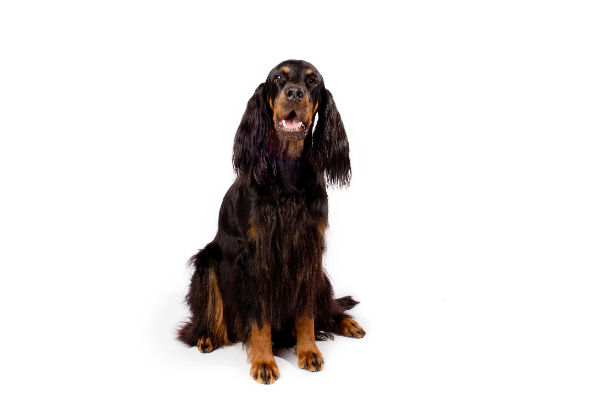 5. Ed McMahon and Diane Sawyer Had Gordon Setters
Gordon Setters are not common family pets, but there are a couple of celebrities who have owned them. Ed McMahon, from "The Tonight Show" with Johnny Carson, had a Gordon Setter named Juniper Berry. Diane Sawyer, anchor for ABC News, had a Gordon Setter named George.
https://www.akc.org/wp-admin/admin-ajax.php
Get Your Free AKC eBook
Selecting a Puppy
How do you know what breed is right for your family? How do you find a reputable breeder? What questions should you ask a breeder? Download this e-book for guidance on these questions and other important factors to consider when looking for a puppy.