'Tis the season for all things pumpkin. Dogs, too, love the taste of pumpkin, and it can even offer some health benefits (like relief from both diarrhea and constipation). But since dogs can't join you in sipping that spiced latte, we've found some ways you can help them enjoy the flavors of fall. (Note: Make sure you offer only canned pureed pumpkin, not canned pumpkin pie mix, which has additional sugars and spices.)
Here are three recipes, listed in order of difficulty.
Icy Pumpkin Bones
This one's easy: Pumpkin + water + freezer. Voila!
Peanut Butter and Pumpkin Treats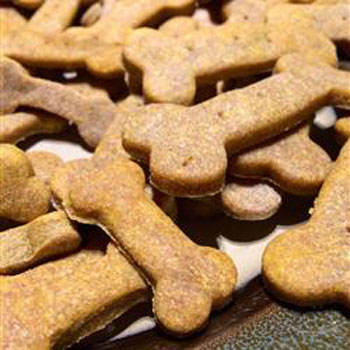 You say trick, they say treat: Just mix flour, eggs, pumpkin, peanut butter, salt, and cinnamon together, then bake at 350 degrees for a seasonal snack.
Pumpkin Puppy Muffins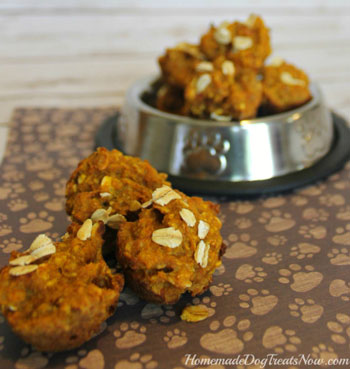 Bake for barks: Martha Stewart would likely approve of these mini muffins, which are formulated for dogs but tasty enough for you to eat, too.
MORE LIKE THIS:
Two Dog Treat Recipes You Can Make At Home
Puppies' First Autumn: Goldens, Pumpkins, and Frolicking, Oh My!
Tips for Responsible Dog Owners
This e-book is a great resource for anyone who's considering dog ownership or already owns a dog. Download for tips on how to be the best dog owner you can be.