Jenny and Brian Beadling had no idea they were raising a prodigy.
Their German Shorthaired Pointer, Limoncello, never took to the sport her breed is known for—hunting—because she had a fear of guns. But she still had that GSP high drive, which she'd exert by jumping off the dock of the family's lake house to retrieve toys they'd thrown in the water. "We began to notice at a very young age, she would jump off the dock just for fun—even with no toy being thrown for her," Jenny Beadling says. So when the family saw a "dock diving" event for dogs at a local festival, they thought, "why not?" (Learn more about that sport here.)
And so, a star was born.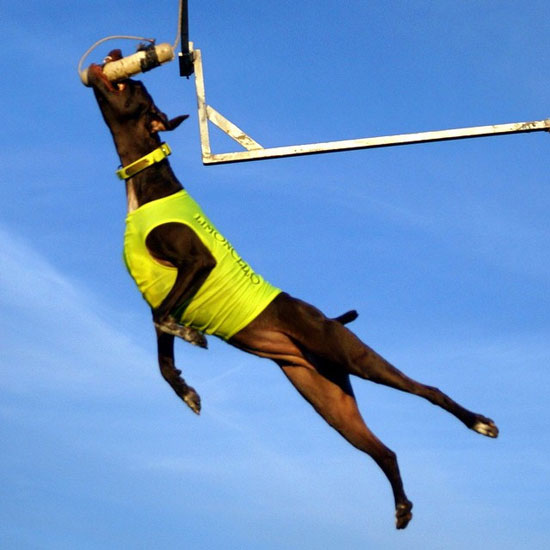 Limoncello (or Cello for short) came in second place in that first event and in the year and a half that followed, she's become one of the highest-ranked dock-diving GSPs in the world.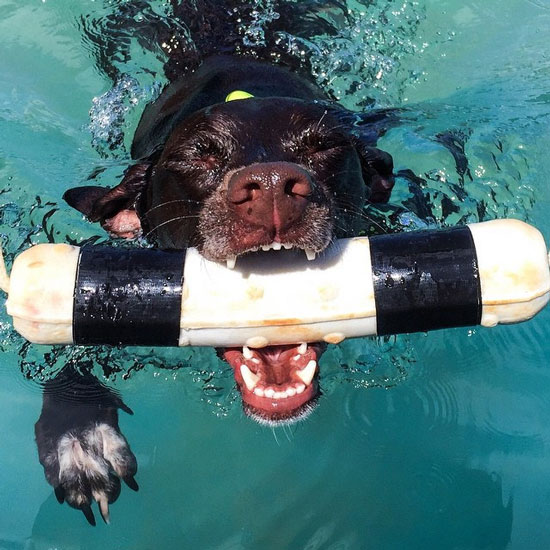 Cello competes as an "Iron Dog," meaning that she participates in all three dock-diving events, including Big Air (long jump), Extreme Vertical (high jump), and Speed Retrieve (timed retrieving). And this November, she'll be one of the dogs representing the USA at the DockDogs World Championship in Dubuque, Iowa.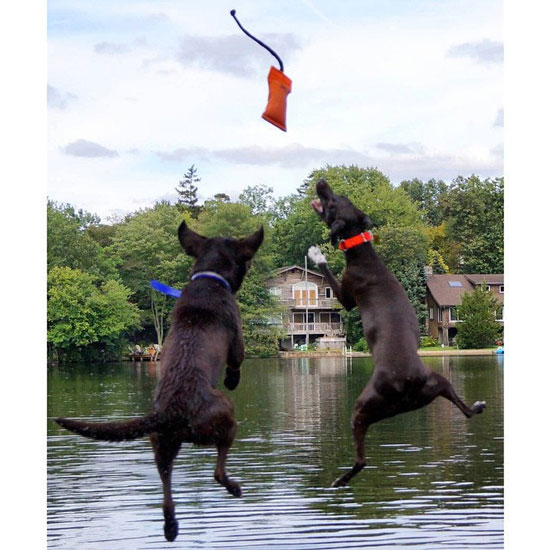 And like any pro athlete, Cello has earned endorsement delals. TurboPup selected Cello to be the ambassador for their human-grade meal-replacement bars for active dogs on the go. Her social media accounts have attracted tens of thousands of followers, and she's been featured in multiple publications.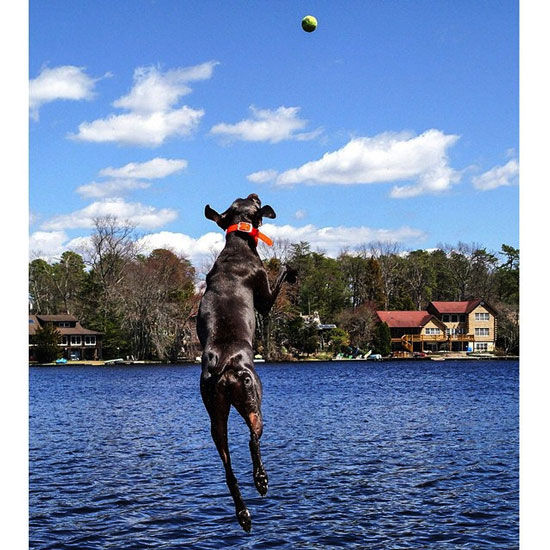 "With her vibrant personality, extreme speed, and stunning build, she is a crowd favorite," says Beadling.
She's even inspired her little brother, Hooch, to compete. Recently, Hooch jumped 23'8″—longer than Cello's personal best (23'7″) and has qualified for the World Championship as well.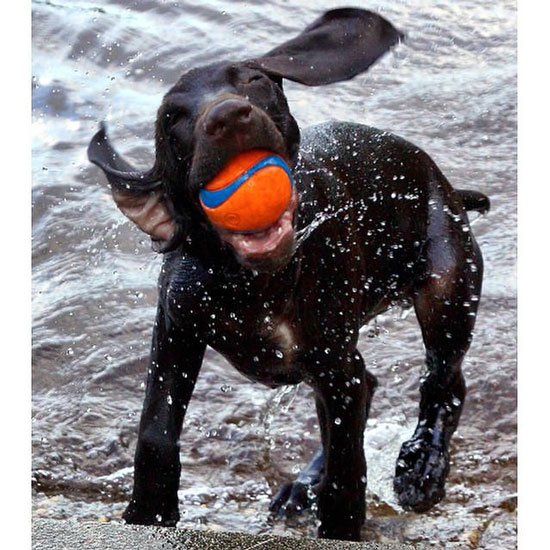 It's easy with a successful big sister as your biggest cheerleader!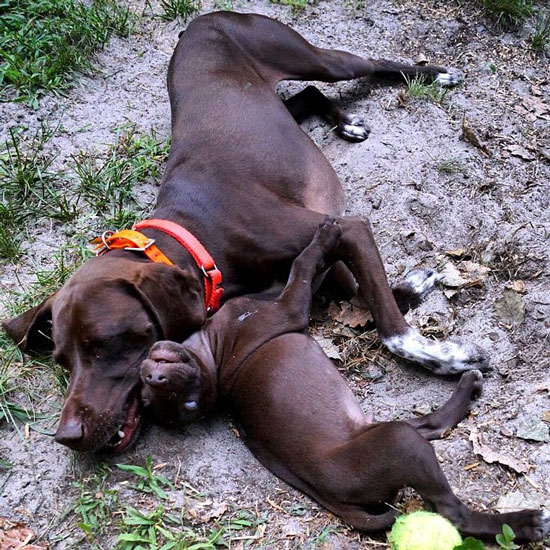 But she's not in it for the fame and fortune. The Beadlings donate all the cash awards won by Cello and Hooch to the German Shorthaired Pointer Rescue of NJ, and all of their food and toy prizes go to a local animal-welfare organization.
Follow Cello's progress on her way to the world championships here. 
Want to try dock diving? Learn how to get started here:
And check out AKC's YouTube channel for more tips, and if you are interested in earning AKC titles and ribbons, sign up for Canine Partners.
https://www.akc.org/wp-admin/admin-ajax.php
Get Your Free AKC eBook
Dog Park Etiquette
If you're an urban or suburban dog owner, you're likely familiar with the local dog park. It's a canine oasis. The "Dog Park Etiquette" E-book outlines what you should consider before you bring your dog to the dog park.