Scenario: You've hit it off with a smart, attractive guy you've met online, but when you introduce him to your dog, he recoils. Red flag? Pretty much, according to a survey conducted by PetSmart Charities and Match.com. The survey found that 70% of singles believe their date's reaction to their pet matters to them. So, instead of wasting time, why not incorporate your pet (and his, too, if he has one) into a date? You'll be creating an opportunity for your pets to bond—and may strengthen your budding relationship as well. Here are five date ideas that are Fido friendly.
Go for a Hike or Camping Trip
Take to the great outdoors for a long walk on a trail—and maybe an overnight stay in a tent. This activity is not only a way for you and your dog to get exercise, but it also is an opportunity for good conversation without distractions so that you can get to know each other better. The picture-perfect ambiance and privacy of the woods (wink, wink) are bonuses. Get safety tips here.
Plan a Picnic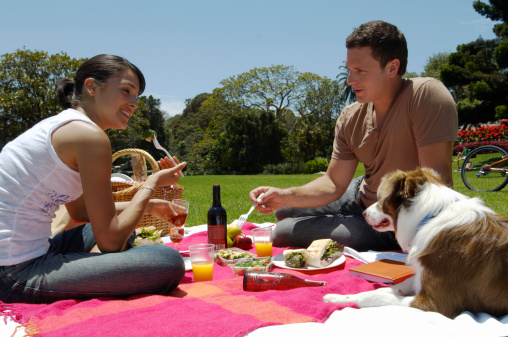 Find a pet-friendly park, and pack up your picnic basket with shareable goodies (remember some treats for the pooches, too). You can also bring a Frisbee or a ball to throw around. Don't forget the leashes or harnesses—nothing will kill the moment faster than frantically searching for a lost dog.
Hit the Beach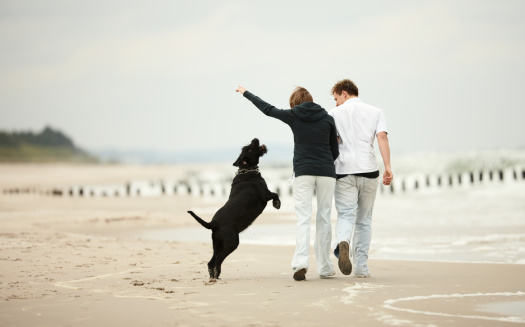 Guess who else likes "long walks on the beach?" A few hours of splashing in the ocean and playing in the sand can be fun for humans and canines alike. But while enjoying the heat, remember to make sure your dog has access to shade and stays hydrated. Read safety tips here.
Make a Toast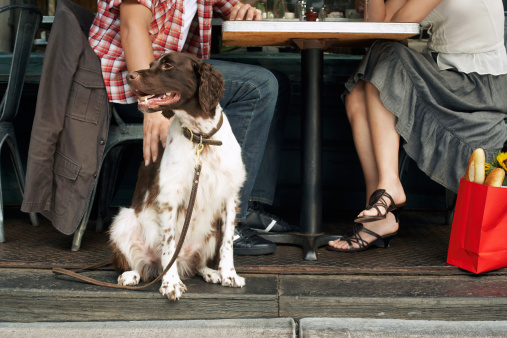 If you're not into the outdoorsy ideas listed above, that's OK. You can still involve your dog in a good old-fashioned cocktail date. Many bars allow people to bring pets inside and many more allow for dogs in the outdoor or patio seating. Check with the establishment ahead of time (or search for a pet-friendly place on bringfido.com). Also bring a portable water bowl, and if you're at a place that also serves food, make sure nothing has dropped to the ground that your pet might eat. And drink in moderation so that you and your dog get home safely.
Watch a Movie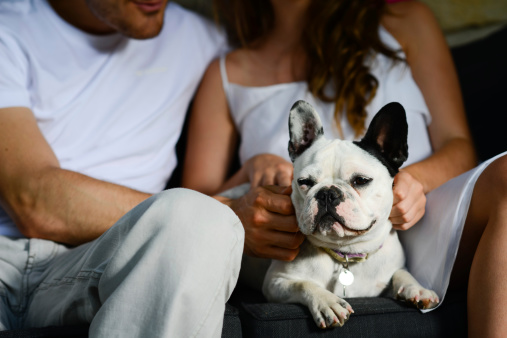 For rainy days or lazy nights, cuddling up on the couch with your respective pups by your side can be an alternative to the activities listed above or a low-key way to end the night after a day out. Turn off the lights, and let the sparks fly.
Can't wait to enjoy the weather together with your pup? Good manners are essential for fun in the sun. Make sure your pup has them with the AKC Training DVD.
Tips for Responsible Dog Owners
This e-book is a great resource for anyone who's considering dog ownership or already owns a dog. Download for tips on how to be the best dog owner you can be.