Is your dog all dressed up for Halloween, with no place to go? Consider throwing your own dog Halloween party! First things first, throwing a party is a big endeavor, in and of itself, and things don't get any easier when you add canine companions to the mix. Remember that this is a commitment, and you'll want to make sure you've thought everything through so that you and your guests can have the most fun—and are safe, of course!
Things to Consider
If you decide to throw a dog Halloween bash, you'll want to make some considerations as you plan. You'll want to make sure your party space allows enough room for all the dogs and owners you invite. An outdoor area might be an advantage here, as long as it's not too cold outside on the big day. You will also want to make sure any spot you pick is dog-friendly: not a lot of chewable or breakable items lying around, a space that is easy to clean, and that you're OK with possibly getting dirty. Next, you'll want to find out if all the dogs you're planning on inviting will get along with each other, and that their owners are OK with attending and helping out. These things are very important. Once you've gone through these considerations, then it's time for the fun planning!
Dog Halloween Party Decorations
One of the greatest things about throwing a themed party is getting to decorate. There are endless spooktacular ways you can decorate for a Halloween dog party. You can have a skeleton dog welcome statue at the front door or a giant inflatable dog on your front lawn. Halloween magnets are always fun, and so are lights, spider webs, and pumpkins. Just remember, make sure anything not dog-friendly is out of reach of the pups. For tips on what to avoid, check out our article here.
Safe Food for Your Dog Halloween Party
Food can be tricky, as all dogs have unique nutritional needs. If you want to provide some snacks, you can try these DIY pumpkin treats, and make sure it is OK with the owners before you give one to their dogs. More importantly, you should be prepared with plenty of water for your canine party attendees. And don't forget about food for the humans! The dog owners at the party will surely welcome people-friendly snacks.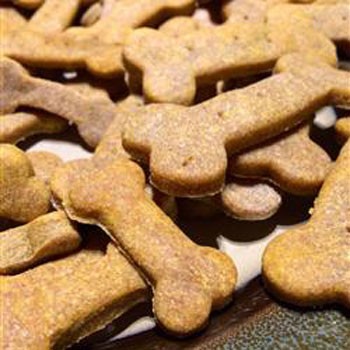 Halloween Activities for Dogs
Luckily, when you get a bunch of dogs together, you don't really have to have any activities planned. If you have an open space and toys, we're sure your group of dogs will be good to go. There's nothing more fun and adorable than dogs running around and playing together. It is also great a great way to keep your dog socialized and to practice good, friendly behavior. If you want to get creative, check out some of these Halloween-themed toys. These will get the party going.
Once you've invited all your guests, you should be all set for a spooktacular Halloween extravaganza! Make sure you have extra supplies on hand and the other dog owners to help out, and you should be prepared for the perfect pup party time. And if you haven't decided on a costume yet, we've got your one-stop-shop for adorable options. Check that out here. Don't forget safety too! See our tips here.
https://www.akc.org/wp-admin/admin-ajax.php
Get Your Free AKC eBook
Puppy Socialization
Socializing your dog in an important step in raising a balanced and happy dog. Not sure where to start? Download this e-book for some tips.