Canadian photographer Pete Thorne got the idea of using his camera to explore aging at his grandmother's 100th birthday party. He later decided to turn his lens toward dogs.
"I was naive going into it. I was initially interested in photographing old dogs as caricatures of old guys and gals," he says. Then, as he met more of these seniors and observed the deep bond between elderly animals and the people who love them, his attitude changed.
"I noticed how distinct old dogs' faces are compared to the more youthful ones: lumps and bumps, gray hair, chipped and missing teeth," Thorne writes in his book, Old Faithful: Dogs Of A Certain Age
. There was a strange beauty about it all, "evidence of both a struggle with old age and of a life well lived."
Buddy, a Dachshund, was 18 when he left the world on August 25, 2014. "Buddy lived long, traveled lots, and made thousands of friends," wrote his human companions, Johnny and Roxanne Pettipas.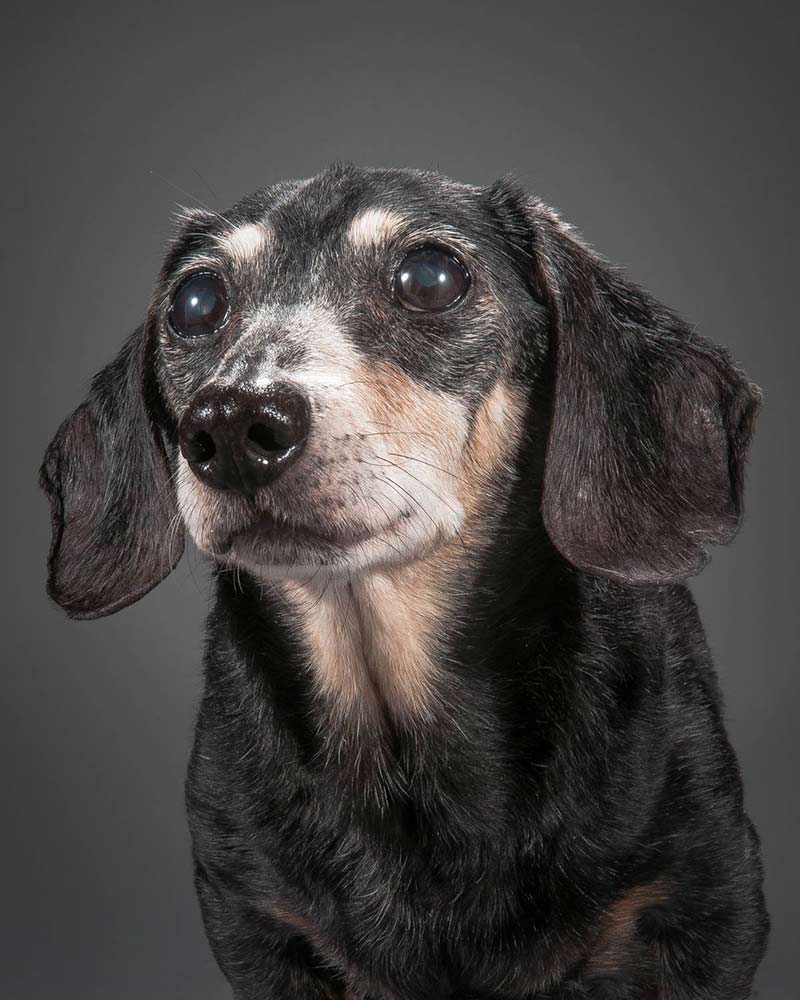 Al Poochino was 14 before he got his first real home, wrote owner Karen Smith. For many years, he had been a street dog, cared for by the community. "His head, face, and body are full of scars, all with stories of their own."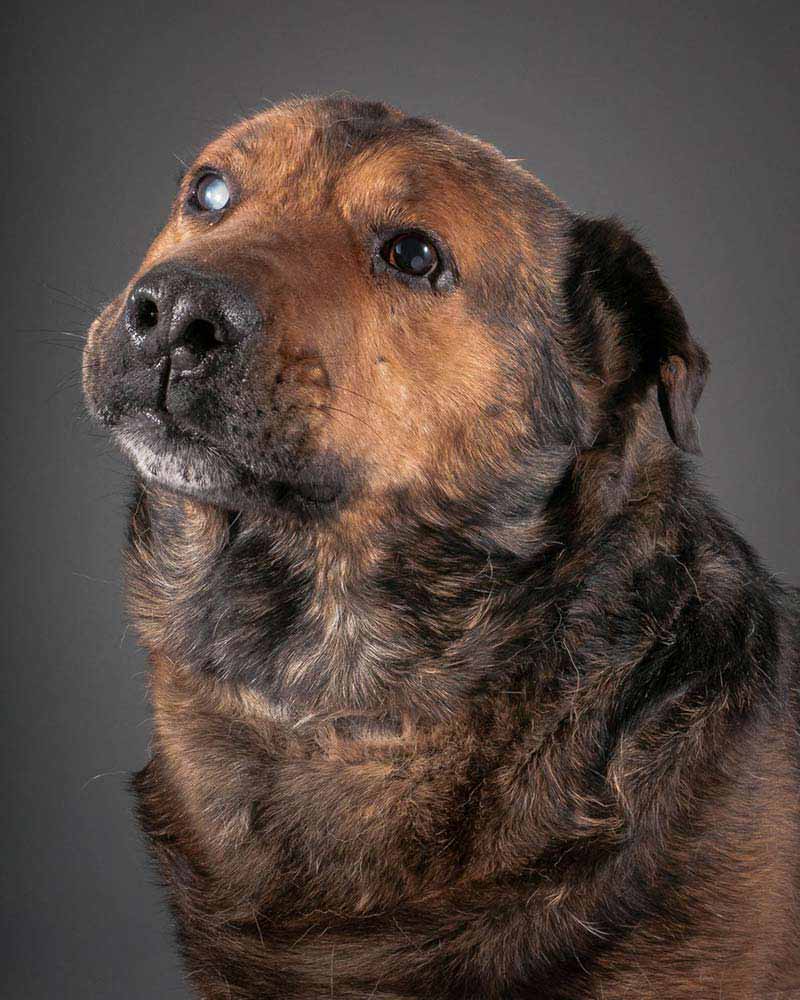 Bess Hamilton has lived with this Jindo since she picked him out of a shelter a dozen years ago. Now, 13, Buster is deaf and spends most of his time sleeping. "It's hard to know that we may only have a short time left with him," Hamilton says. "Twelve years went by so fast."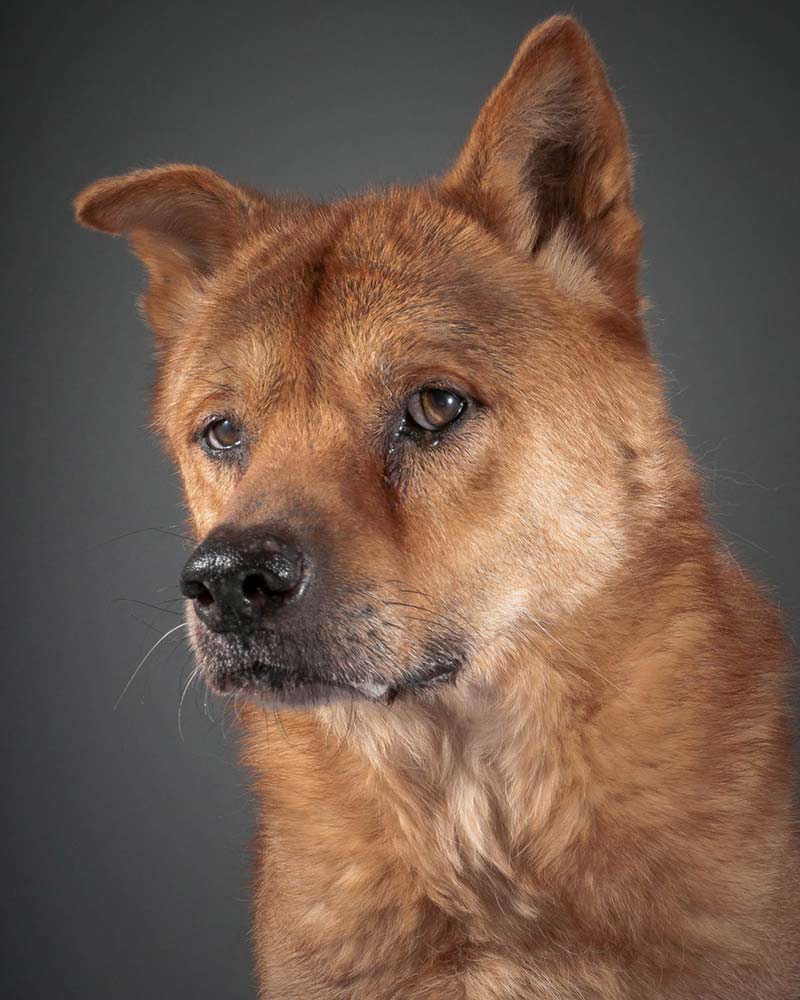 Bonnie Leslie says of her 130-pound, 11-year-old mixed-breed dog: "Chopper has matured into a very distinguished-looking fellow with his white muzzle and eyebrows."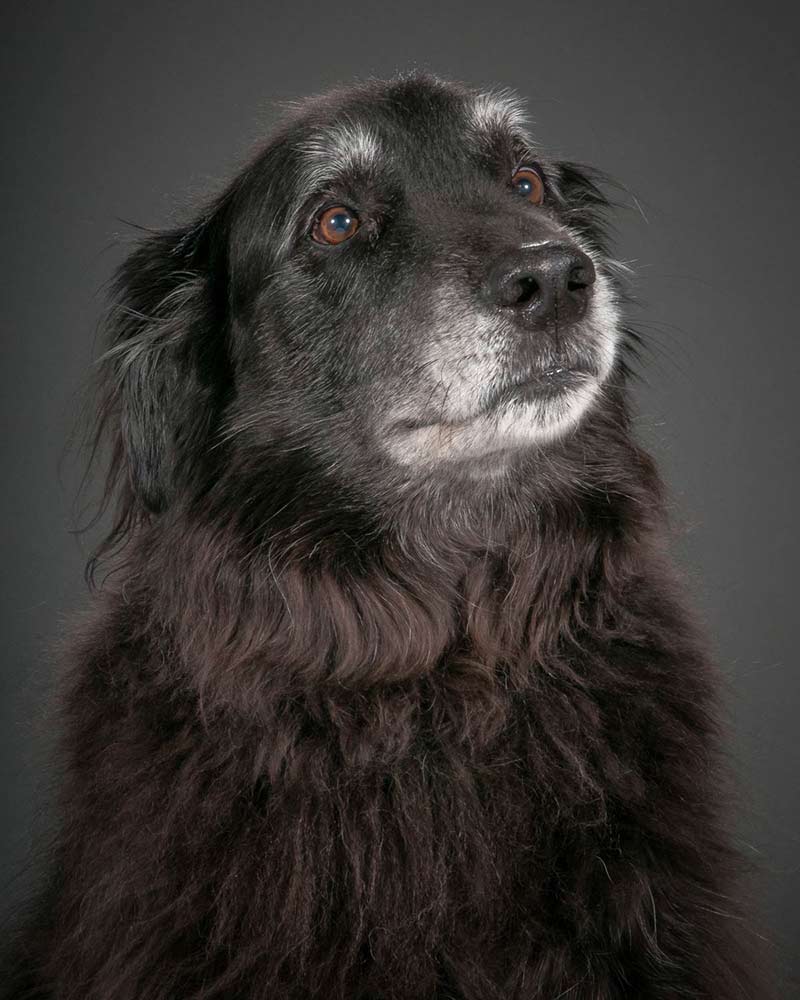 "His once pitch-black mask is graying, a constant reminder that Father Time waits for no man, or dog," says Chris Kemp, who has shared his life with Boxer Rhome for more than seven years.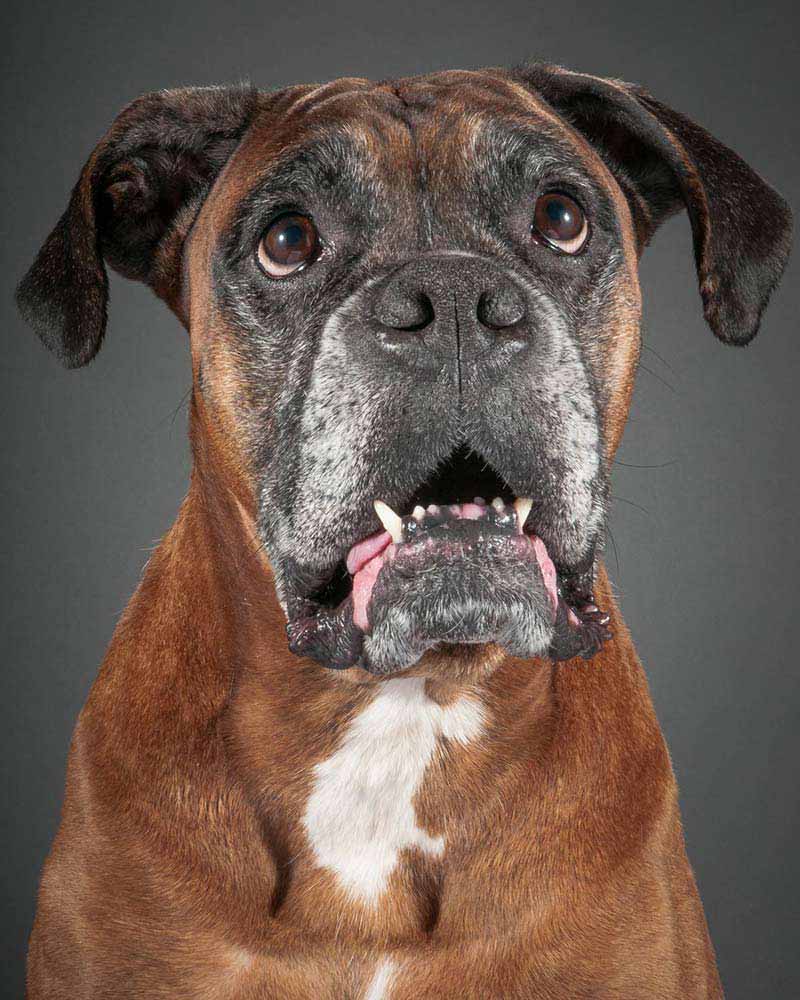 Sam, a 17-year-old Chihuahua, is "the most lovable old man imaginable," says his human pal, Lisa Evans.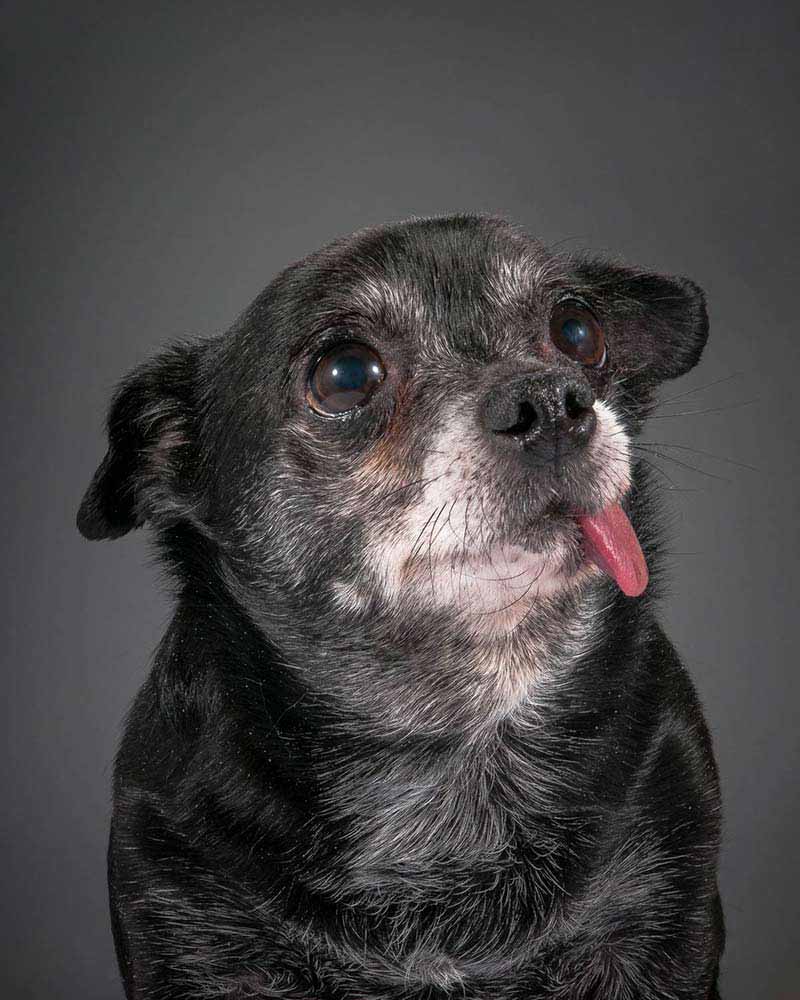 "While Zoe is frequently mistaken for an Ewok, she is indeed a 12-and-a-half-year-old purebred Shih Tzu," says Megret Yabsley. "She has taught me how to love life and be present in the moment."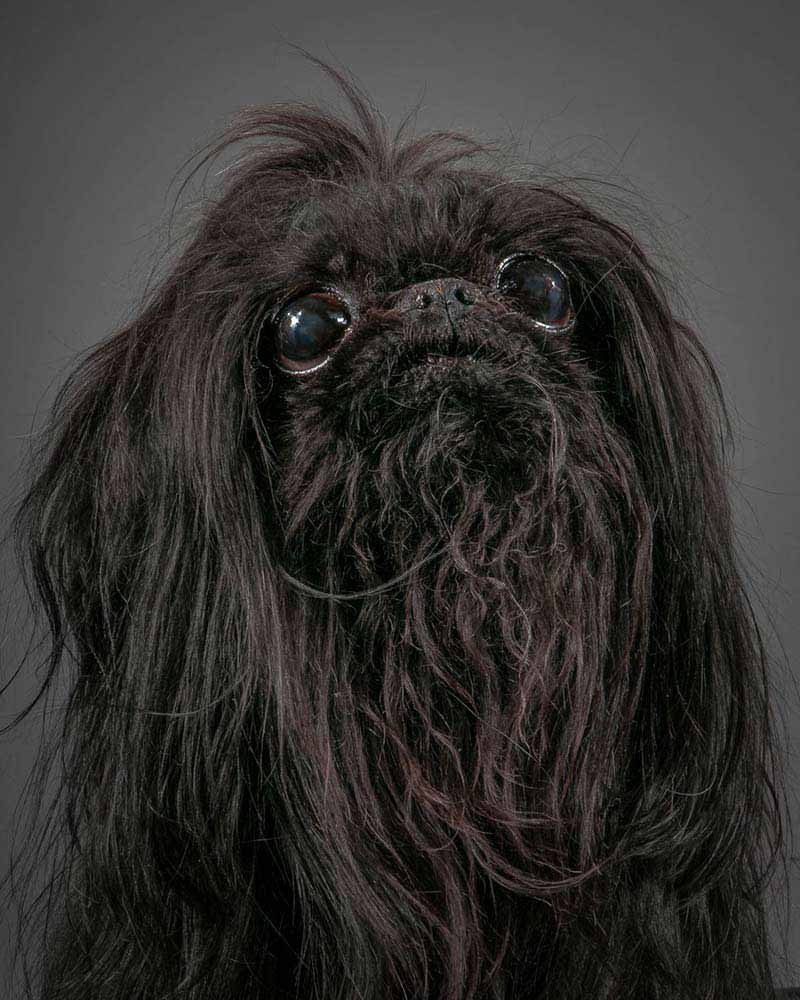 See more photos of older dogs in Old Faithful:
Photo at top is of Crosby, 14, a German Shorthaired Pointer.
https://www.akc.org/wp-admin/admin-ajax.php
Get Your Free AKC eBook
Life with a Senior Dog
As your dog ages his needs will start to change. Download this e-book to learn what to expect and get helpful tips on caring for your senior dog.