Leaving your pets in someone else's care can be stressful for you and your dogs. Luckily, there are some things you can do to make sure everything goes as smoothly as possible. This checklist will help you and your pet sitter work together to keep your dogs happy, healthy, and safe while you're away.
Make sure your dog has plenty of food, and label food containers, especially if you have multiple pets on different diets.
Leave detailed feeding instructions, including the amount of food to give, how many times a day your dog is fed, and any other special considerations, such as the feeding order of multiple pets.
Double-check that your dog has enough medication, and write out instructions for administration.
Include your veterinarian's name, phone number, and location in your instructions, and contact your veterinarian to let him know you have a pet sitter who you authorize to care for your pets. Many pet sitters will ask that you fill out a form that explains the type of veterinary care your pets will receive if you can't be reached, including a spending cap for emergencies. If they don't, consider providing one. A list of your dog's vaccinations might also be helpful.
Put ID tags on your dogs' collars if you have multiple pets. You might be able to tell them apart, but your pet sitter might not, especially if they are the same breed. If you have different breeds of dogs in your home, you may also want to include your dogs' breeds with their names on your instruction sheet to further rule out any confusion.
Leave your dog's leash, poop bags, food, bowls, and other supplies in a place that your pet sitter can easily find, but out of your dog's reach.
Remove any potentially harmful objects out of your pets' reach, like plants, trash, or laundry. Stressed pets may exhibit behaviors that they would not normally exhibit if you were home. You may also want to consider blocking your dogs into one room, or crating them for their safety.
Let your sitter know where your dog's carrier or crate is in case of an emergency.
Keep cleaning supplies in an obvious location (but somewhere your dog can't reach) for your pet sitter in the event your dogs have an accident or create a mess.
Make sure your backyard is secured, or instruct your pet sitter to keep your dogs on a leash at all times they are outside to prevent an escape.
Leave out any toys you want your dog to have access to, and put away any toys that could pose a choking hazard.
Include any instructions about your home itself, such as alarm codes, leaking sinks, your landlord's name and phone number, and the names of anyone else who may be in your home during your absence. If you rent, let your landlord (and/or neighbor) know that you will have a pet sitter, and provide your landlord with your pet sitter's contact information in the event of an emergency.
If your pet sitter will be staying in your home, make sure you also provide her with instructions about where she should sleep, how to work your television, how to operate the heat/air conditioning, if the doors and window should be locked, which bathroom you would like her to use, and whether or not you are comfortable with her having guests in your home. Generally, it is also your responsibility to make sure she has clean linens, enough toilet paper, and to be clear about whether or not she can help herself to the food in your fridge and pantry.
Most important, give your pet sitter several forms of contact for you, and the name and contact information of someone else you trust to make decisions for your pets in case you can't be reached.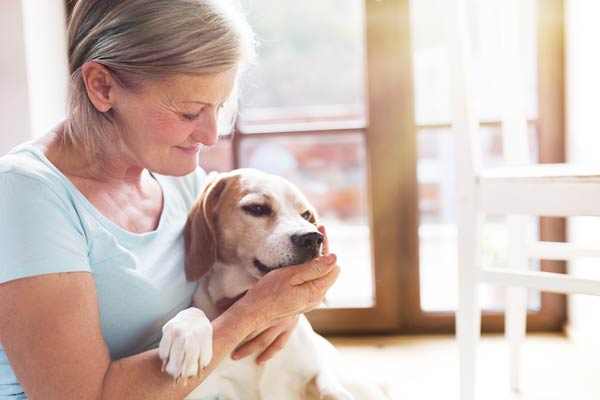 Prepping your house for a pet sitter helps to ensure that your dog will get the best possible care, and it is also a great way to make your pet sitter feel appreciated.
In Partnership with

https://www.akc.org/wp-admin/admin-ajax.php
Get Your Free AKC eBook
Tips for Responsible Dog Owners
This e-book is a great resource for anyone who's considering dog ownership or already owns a dog. Download for tips on how to be the best dog owner you can be.