We love our animals. Pets are bona fide, highly valued members of the family — sometimes more valued than the human members — but not all rental building landlords feel so warm and fuzzy about four-legged tenants. Despite the fact that an estimated 72 percent of renters have pets, many landlords simply don't allow dogs or cats. And that puts animal lovers in a pickle over how to find pet-friendly apartments.
Where can you turn to find places that lay out the welcome mat for creatures great and small? These steps will point you in the right direction.
On searchable rental listing sites, such as realtor.com, narrow your hunt through filters. Check first for apartments in any area that have indicated that they are fine with renters having cats or dogs — or both. Note that some apartments may be open specifically to one or the other, but not to all types of pets.
PeopleWithPets.com is a free service directing readers to pet-friendly apartments available in 59 U.S. cities.
How to present your pets to landlords
Many management companies are wary of welcoming pets due to the potential that tenants will gripe about noise, property damage, and more. But not your pet, right? If your dog or cat is a model of animal behavior, ease your landlord's anxiety with a positive introduction:
In Partnership with

Provide letters of reference from past landlords detailing how you're a responsible pet owner. Yes, we're serious.
If you have a dog, show that your pup has proven good behavior with a training class (such as a Canine Good Citizen) certificate.
Ask your veterinarian to write a letter on your behalf — and include documentation that your pet has been spayed or neutered and vaccinated.
Craft a resume for your pet, complete with photo, certifications, explanation of the arrangements made to care for your pet while you're at work, and a personal story. And yeah, we're still serious.
Pony up some extra money
Resourceful renters can buy their own renter's insurance policies that cover their dogs to help open doors for their well-behaved pets.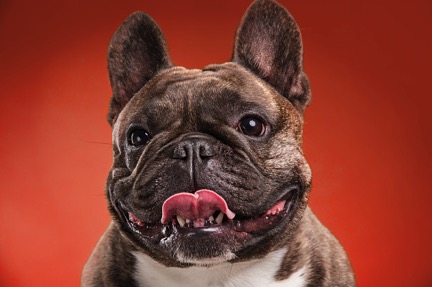 Here are other ways pet owners can grease the wheels:
Offer to pay an extra security deposit to compensate for any damage your furry friend may make to the property.
Be prepared to pay a pet fee, typically between $200 and $500, or a refundable pet deposit (in addition to your security deposit) upon lease signing.
Brace yourself for a possible recurring monthly pet rent charge from property managers to cover cleaning. Average amount? Anywhere from $50 to $100.
Read the fine print
If a lease doesn't mention pets, it's generally understood that you're allowed to have them. But if you want to avoid drama and potential nightmares down the road, you should ask for clarification in writing.
And never sign a lease that specifies "no pets allowed," even if the landlord or other neighbors tell you it's totally OK. It would mean you're violating your lease, which could come back and cause trouble for you down the road.
By: Jennifer O'Neill
This article "How to Find Truly Pet-Friendly Apartments" appeared first on Real Estate News and Insights from realtor.com.
Want more information on living with pets in your home? Get tips here.
https://www.akc.org/wp-admin/admin-ajax.php
Get Your Free AKC eBook
Canine Good Citizen (CGC)
This program is recognized as the gold standard for dog behavior. In CGC, dogs who pass the 10 step CGC test can earn a certificate and/or the official AKC CGC title.