It can be tricky to find the right substance to use in your whelping box's litter pan. Luckily, Tractor Supply Company has a wide variety of materials they recommend. Some pups do best with shavings; others prefer pellets or even potty pads. Tractor Supply Company also carries artificial turf.
Choosing the right media can really help your pups distinguish the appropriate area to do their business and give them a head start with house training, which your puppy buyers will appreciate.
With the options offered by Tractor Supply Company, you're sure to find something to fit your needs. Whatever material you and your pups prefer, you'll get your litter off to the right start with litter training!
Tractor Supply Flake Premium Pine Shavings
Tractor Supply Pine Pellet Stall Bedding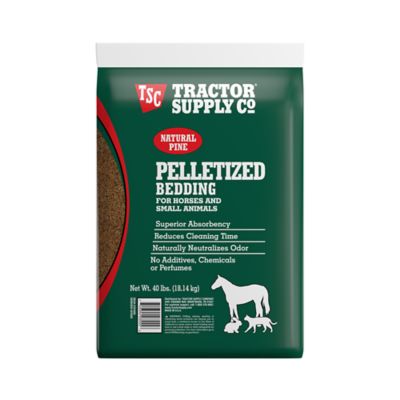 PetSafe Deluxe Litter Box Replacement Pee Pad 4 Pack
Barn Star Artificial Grass 5 ft x 7.5 ft.