It continues to amaze me that there are people out there who breed and show but do not belong to their breed's national club. When I ask why they don't belong, the answers most commonly heard are "I don't need the club" or "What will the club do for me?"
The fact is people have more power in groups than singly. A famous quote from John F. Kennedy is "Ask not what your country can do for you; ask what you can do for your country." This applies for dog clubs also: The point isn't what your breed club can do for you, but how you can help the club and your breed.
Clubs need help. We need dedicated people who will offer their help in putting on the national specialty show each year, and we need people to spread the word of what a wonderful dog the Sussex Spaniel is.
In every breed there seems to be a small number of "worker bees" in the parent club, and a large number of people who just sit back and enjoy the fruits of their labors, many not even joining the club.
You do need your breed club—no matter what breed you have, but especially in the rarer breeds.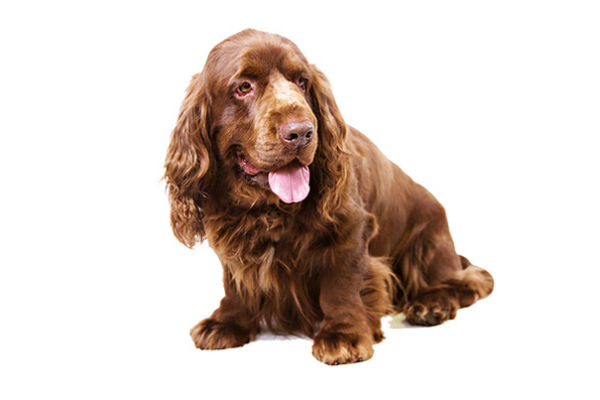 It wasn't that long ago that one disease in one or two areas of the country could have wiped out the entire Sussex breed here in America. Now, thank goodness, we are more widespread, but there are still fewer than 700 Sussex in the U.S.
Another thing that a breed club does is to provide a link with the AKC that is in the best interest of the breed and the club's members. Plus, it is fun and educational to belong to a group of people who are interested in the same thing you are. That is why breed clubs came in to existence in the first place.
People say, "I can show my dog without belonging to the club." Yes, you can, but there may come a time when there will be no one to put on a show for you. If each owner of every breed would join their breed club and just do one thing for the club each year, it would make a world of difference. Serve on a committee, run for office, donate a trophy, place an ad in the newsletter, or simply join the club and pay your dues to help support your breed.
When a group of dog lovers gets together, it's amazing what they can find to talk about. For instance, one question recently asked on a public Sussex forum was "What is the best toenail clipper for Sussex?" (Without a doubt, the winner was "the ones with the orange handle"!)
Other things you might not know that can be found out by connecting with other fanciers of the breed: Most Sussex people now feed high-end, mostly grain-free foods, or else a raw diet. Sussex owners are much more interested in participating in performance events and therapy than ever before. Sussex owners take lots of photos of their dogs—and every one of them is worth seeing. Sussex more often than not share their owner's bed—with share being a casual word that mostly means that the Sussex sleeps in the bed, and the owner curls around them in some manner or balances on the edge!
I saw a T-shirt recently that said, "My owner is a Sussex Spaniel." This is a breed that can do a little bit of everything!
—Marcia Deugan, Sussex Spaniel Club of America (October 2014 AKC Gazette)
Check out more information on clubs and find your breed club here.
https://www.akc.org/wp-admin/admin-ajax.php
Get Your Free AKC eBook
Puppy Nutrition
Your puppy's lifelong health and happiness begins with you. Get it right from the start. This e-book provides valuable information on how good and sound nutrition habits will set your puppy on the right path.