As a dog trainer and an instructor for puppy socialization classes, I can't help but notice that almost all of the purebred puppies I see (and many popular purposely-bred mixes) are not from good local breeders but were purchased through the Internet.
It's actually quite astonishing: On a whim, anyone can Google a breed, click on a website, put in a credit card number, and a puppy will arrive at their local airport within 24-48 hours, just as though they had ordered new shoes or a surfboard.
In an effort to reduce the numbers of unwanted dogs in shelters, many counties and states enact anti-breeding laws. Exemptions to keep an intact dog or bitch are often financially onus and at the approval whim of a local animal-control hearing officer who may—or may not—be familiar with the world and goals of purebred dog fanciers.
With the onslaught of anti-breeding commercials and billboards, reputable breeders who are open and visible feel hunted and slandered. However, it is the people breeding with no oversight or legal regulation who willfully produce great numbers of dogs of questionable quality and heritage. Because involved dog fanciers are easy to spot at dog shows and within the media, we are the ones whom anti-breeding groups attack—the anti-breeding people can't find or don't know about the producers who often live in rural or economic areas and who are under the radar but able to sell animals like so many gizmos from a factory.

Because involved dog fanciers are easy to spot at shows and in the media, ironically it is the responsible, knowledgeable, and dedicated dog lovers who are often the targets of anti-breeding groups, rather than the irresponsible and ill-informed puppy producers who do not participate in events.
What's particularly ironic is that it seems the flashier the website, the worse the producer of dogs behind it. Most of the best breeders I know have either very simple sites or no site at all! We are not a tech-savvy lot, and we are spending more time and money with our dogs than on building an online facade. Puppy producers, however, like Vegas casinos, want to pull the buyer in and have them deposit their money there in exchange for cheap, easily reproducible merchandise.
These careless buyers always tell me how they "researched" the breeder—often by merely reading their website. They did not ask whether the person is a member of a reputable dog club with a code of ethics, if their dogs have health clearances or titles, or where the pups are raised and how they're handled.
By the way, I have no reason to believe the lies of these puppy buyers, because when these people bring their puppies to class, I can tell everything from the pup itself: the poor temperament and health are blatant. The buyers blithely believe everything on the producer's site, or what they've been told on the phone. Many of my clients have learned the hard way that it's easy to slap an OFA, CERF, or AKC insignia on a website—but it doesn't actually mean the breeding dogs have actually been registered or tested. I have, on several occasions, taken their "contracts" (which basically say, "you bought it, good luck") and tried to find OFA numbers or even an AKC registration number, as promised on the contract, to only find none exists. I've had to watch several clients pay for expensive surgeries to repair problems that are easily tested for in breeding dogs.
How can we, as club members and fanciers, push back?
 
One part of being a responsible breeder is being kind and helpful to those who contact you.
First, we must all—every single one of us—take the time to talk with anyone who is interested in obtaining a dog. Even if they say they want to adopt, we can steer them towards a recognized purebred dog rescue, often affiliated with a national parent club. We can counsel prospective owners on our breed's unique needs and issues. We must be not only willing but happy to answer the most mundane questions over and over again, to do a little hand-holding, to assure them that taking their time to meet a good breeder, to get the right dog—a healthy dog with stable temperament—is the correct, even moral, thing to do.
We must all support rescue, support our breed and sport clubs, support our fellow club members, and be gracious and generous of spirit, to put forward at all times the best face of being an AKC dog fancier. There should be no blowing off people ringside who are there to learn and have fun, nor having temper tantrums at the show for everyone to see, no blaming the dog for "losing," no being a poor sport, no being seen with no ill-behaved dogs who lunge and bark, no snarky comments and gossiping. Be kind, transparent, and helpful. Invite people to contact you for assistance. Help steer them. Let them see your wonderful dogs, touch them, and be charmed. It's really the only effective way we have to fight back—through the dogs themselves. —J.K.M.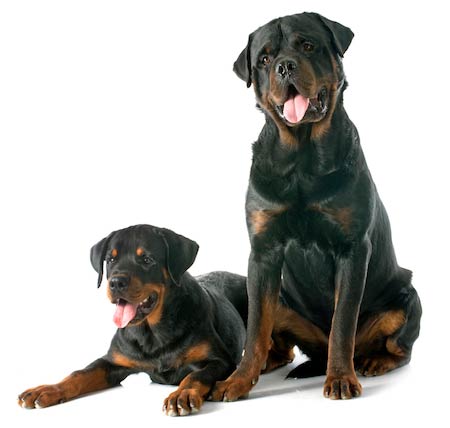 Jill Kessler Miller is a guest contributor for the American Rottweiler Club's breed column for the AKC Gazette. She is a TV personality and a longtime Rottweiler fancier and rescuer.
https://www.akc.org/wp-admin/admin-ajax.php
Get Your Free AKC eBook
Canine Good Citizen (CGC)
This program is recognized as the gold standard for dog behavior. In CGC, dogs who pass the 10 step CGC test can earn a certificate and/or the official AKC CGC title.