Golden Retriever breeder Denise Hoyt of Granbury, TX, shares two good tips for stud dog owners – on maintaining a confident attitude and a good grip!
It's natural for male dogs to attempt to mount females who are not in heat, to mount other male dogs, and even mount a friend's leg or a sofa pillow. We often yell "get off" or "stop that," because it's annoying and maybe even embarrassing when you have guests around.
 
However, if you have a male you are planning on breeding, especially if you offer "live cover" versus artificial insemination, be very cautious about reprimanding him for this behavior. Reprimands could result in a male who is hesitant or too submissive to mount a willing in-season bitch. He may also dismount if you walk toward him to assist in positioning of the female, thinking that you're going to pull him away.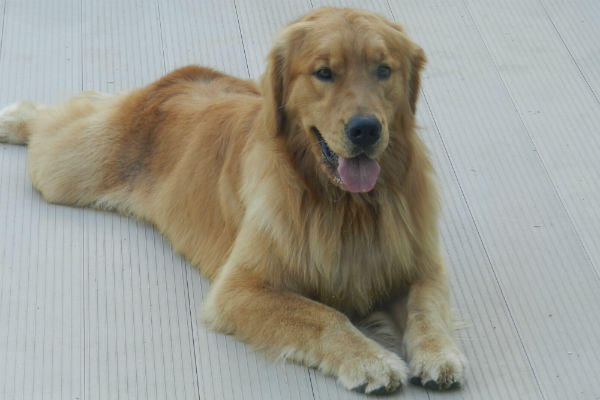 On a separate note, you may want to consider leaving the dew claws on a male you plan on breeding. He will use his dew claws to grip and hold the bitch in place and assist him with proper positioning during the mating process. Mating is hard work for a male, and the advantage of dew claws assists him in creating a successful tie.
https://www.akc.org/wp-admin/admin-ajax.php
Get Your Free AKC eBook
Breeder Education Courses
Training isn't just for pets - here's your chance to learn too. Visit the AKC Breeder Education Platform designed to support your continuing education needs. Course topics include introduction to breeding, genetics, anatomy, whelping and nutrition.