The AKC maintains one of the largest libraries devoted to dogs in the world, containing approximately 18,000 volumes, and the only national repository dedicated to the art of the purebred dog. It has been providing internal and external reference on all manners of dog-related inquiries since 1934.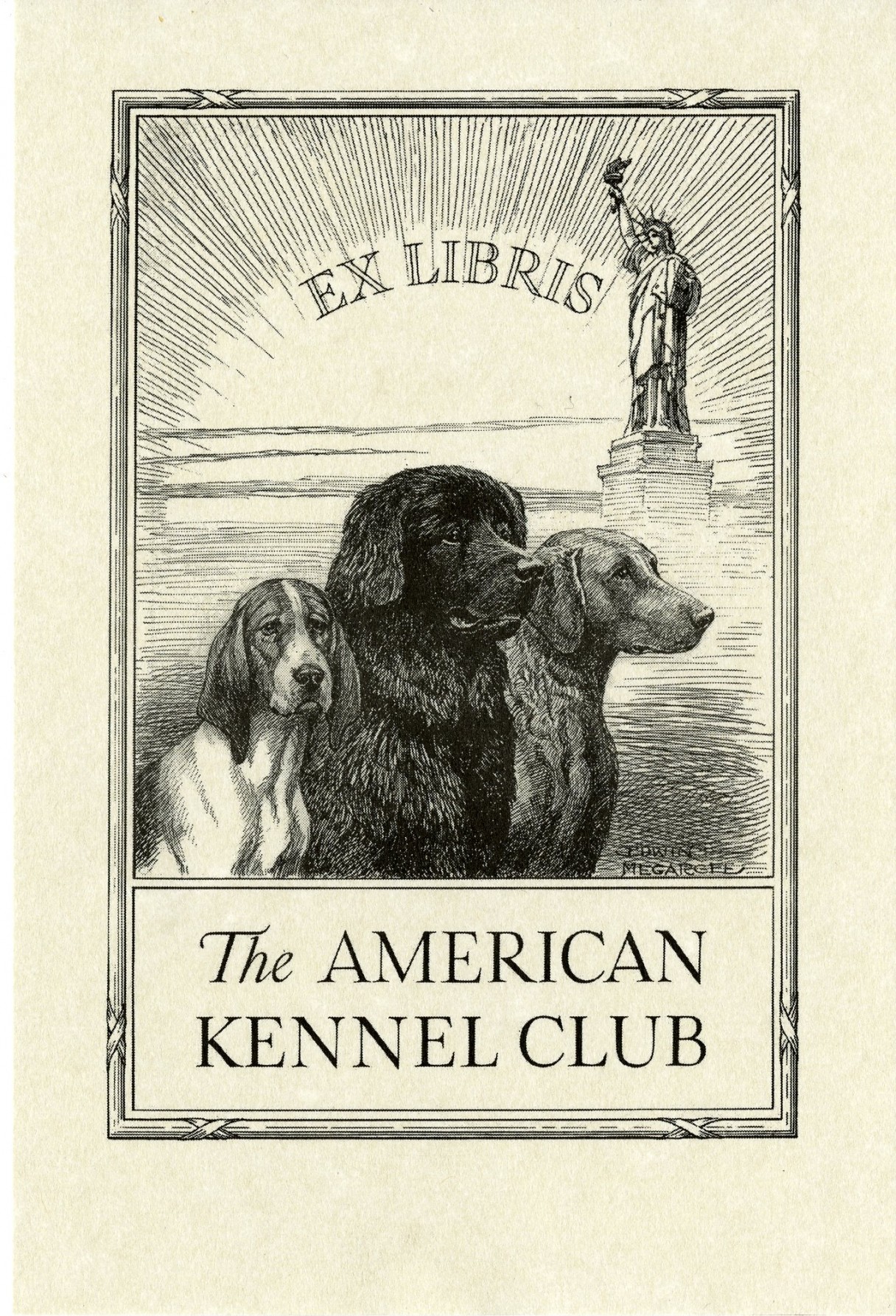 The AKC Archives began in 1998 as a service to Parent Clubs. Since then, it has grown to include AKC Administrative records, and personal collections of prominent men and women in the sport.
The AKC Library & Archives holdings also include a complete run of the AKC Gazette and other bound periodicals, Stud Books, AKC-licensed dog show catalogs (1877-1983), art, literature, juvenile books, stamps, bookplates, scrapbooks, and vertical files of clippings, magazine articles, and photographs. The collection boasts such rare books as Johannes Caius's De Canibus Britannicis, published in 1570; Cynographia Britannica by Sydenham Edwards, published in 1800; and the personal libraries of renowned fanciers John Cross, the Shearer sisters, Alva Rosenberg, and more.
---
The AKC Library & Archives is preparing for a partial move into the AKC Museum of the Dog and may not have access to all of its collections. Please consult the Archivist to confirm they can accomodate your needs. Your patience and understanding is appreciated until semi-regular operations are resumed at the end of the year.
---
For all research inquiries*, appointment requests, general questions or comments, please contact:
American Kennel Club
Brynn White
101 Park Ave.
New York, NY 10178
bew@akc.org
(212) 696-8216
*All dog pedigree requests and related inquiries to dogs registered in the last three decades, should be first directed to the AKC Registration and Customer Service department at info@akc.org or 919-233-9767.
---
Follow @akclibrary on Instagram to see treasures from our collections!
---
Links