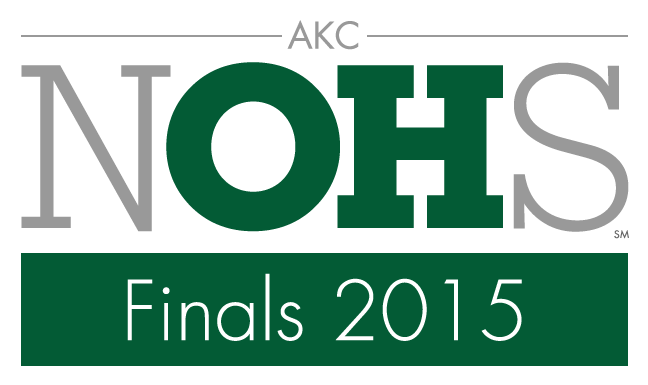 The AKC National Owner-Handled Series Finals returns December 11, 2015 to Orlando's Orange County Convention Center. This event will again be held in conjunction with the AKC/Eukanuba National Championship.

News and Updates
December 1, 2015
The NOHS Finals Judging Program is now available: Click here.
November 9, 2015
Please be aware there has been an unforeseen interruption of service in the Oklahoma City area which effects/impacts all phone/internet and cable services to the Onofrio Dog Show Superintendents. They expect to have this rectified shortly.
Also please note:
As per AKC Rules and Regulations in chapter 6: Sec.9: "Whenever the closing day noted above falls on a postal holiday, entries received in the first mail only on the following day may be accepted."
All entries for the AKC/Eukanuba National Championship and the NOHS Finals received with the first mail Thursday November 12th will be accepted.
October 23, 2015
Emails invitations are being sent out today and mailed early next week to qualifiers. Qualifiers can enter through Onofrio for the 2015 NOHS Finals either online or by mail. Entries for this event close 3 PM CST Wednesday, November 11th at the Superintendent's office.
2015 NOHS Rankings can be viewed here by selecting the 2015 year and specific breed.
October 1, 2015
The 2015 AKC NOHS Finals Premium List is now available. Entries for this event will be accepted after all results for the qualification period have been processed.
September 16, 2015
Ground Transportation options from airport to Orlando hotels.
July 6, 2015
AKC NOHS Finals Judges Panel released. The panel will be headed by Mrs. Murrel Purkhiser of San Antonio, Texas. To view the complete panel information click here.