From our partners at realtor.com
Quick quiz: Do you…
A. Actually enjoy being woken up each morning with a wet nose in your face?
In Partnership with

B. Walk around chatting with your dog and don't feel embarrassed?
C. Have on your Galaxy S7 dozens of pictures of Humbert the Harrier, but none of your spouse, parents, or children?
D. Call him on a treat-dispensing videophone when you're away from home?
If the answer to any or all of these questions is a resounding yes, here's the news: You are a crazy dog person — and you're not alone!
In America, 54.4 million households (44 percent) own at least one dog, according to the 2015–2016 American Pet Products (APPA) survey, handily beating the share of cat-owning households (35 percent).
Overall, Americans are sparing no expense for their beloved animal companions. Spending on pets more than doubled from 2001 to 2015, going from $28.5 billion to $60.28 billion, according to the APPA.
So making sure you have the very best for your dog — space to run, grass to sniff, and lots of other nice dogs to play with — is a major factor for many of us in determining where we'll live.
And it turns out, some cities are just better for having a dog. The realtor.com® data team sniffed out 10 of the country's best cities for your tail-wagging friends, based on the following criteria:
Percentage of households that own a dog, from Nielsen
Number of dog parks, trails, and beaches (per capita) from BringFido.com
Number of dog-friendly restaurants and bars (per capita) from Yelp.com
Number of pet stores, trainers, groomers, boarding services, and vets (per capita) from Yelp.com
Number of dog walkers per capita and average hourly rate from Care.com
Ready? Let's check out the top pooch-friendly towns!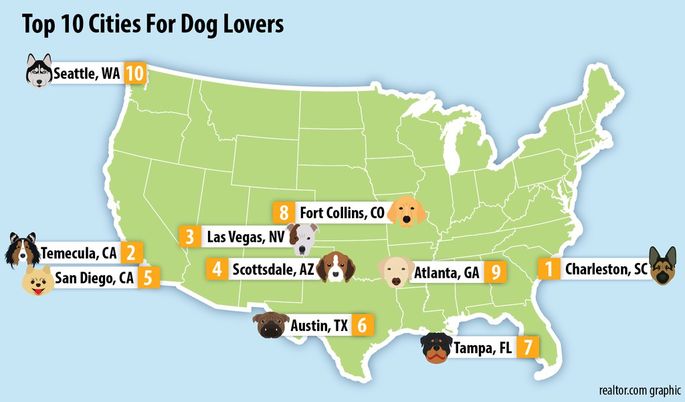 Median home price: $349,000
68% of households own a dog
The rapport between humans and dogs in Charleston goes way back, long before the city was named one of the most dog-friendly cities by Rover.com. Poogan's Porch, one of the city's oldest restaurants, was named after the dog that began parking himself on the porch in 1976. After being adopted by the owner, Poogan served as the restaurant's official greeter. (The Poog's breed, sadly, is lost to history.)
Apart from dog parks and trails, dogs can also enjoy the area's seven dog-friendly beaches — Isle of Palms and Sullivan's Island beach even allow them to go off-leash at certain hours. The beloved Yappy Hour summer music series at James Island County Park features music and beverages for dog owners and their pups all summer long. You can even take your hound with you on an old Charleston Ghost Tour! For protection, of course.
Median home price: $519,000
85 percent of households own a dog
The charming town in the heart of Southern California's leading wine region is increasingly known as a pet-friendly destination, as 24 of the valley's wineries now allow canine companions — even in the tasting room, in many cases. The small town also has 23 pet-friendly restaurants where well-mannered dogs can join you in outdoor seating.
Every spring, Wiens Family Cellars holds the Wines for Canines and Kitties event. The event raises money for a local animal shelter. And if you want even more do-good doggie events, check out Woofs and Purrs in the Vines each fall, hosted by the Oak Mountain Winery, which raises funds for pets with diabetes.
Median home price: $249,000
62% of households own a dog
Pet pampering is a real thing in the City of Lights: The place ranked seventh in lavish pet spending on Amazon.com. And owners aren't just shelling out online; when they go out of town, Luxe Pet Hotels offer a boarding service that purports to be "tailored with relaxation and luxury in mind." That means dog gym, indoor obstacle course, outdoor pool and cabana, king-size memory-foam bed, and 42-inch TV in the "celebrity suite." Think of it as a "Rain Man" suite for your Standard Schnauzer.
And just in case you feared that Las Vegas didn't have its own pet-themed radio show, it does. Vegas Rock Dog Radio is an impressively popular live weekly rock 'n' roll series about pets, people, and pop culture. Especially pets.
Median home price: $596,500
69% of households own a dog
This wealthy suburb of Phoenix has no shortage of retirees who can spend all day with Fido alfresco. The city boasts a long list of restaurants and cafes with extensive outdoor dining for you and your furball, along with 20 bars where dogs can sit alongside your bar stool.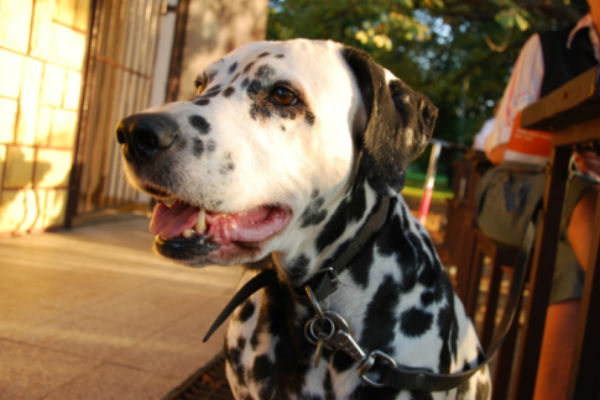 There's also an abundance of pet shops that cater to petite dogs. Check out miniature cable-knit sweaters and fancy collars at Mackie's Parlour, or Louis Vuitton knockoff dog toys, plush sports car–shaped dog beds, and rhinestone collars at Oh My Dog.
Median home price: $689,000
63% of households own a dog
Good weather, beaches, and hiking: San Diego has it all for you and your lovable pooch! The annual dog surf competition attracted 50 four-legged competitors riding the waves last year — they were judged based on length of time spent on the board, size of the wave, and perceived comfort while on the board. San Diego has almost 1,000 pet-related businesses, including 200-plus veterinarian services and more than 120 pet stores. The city also has a huge army of dog walkers — a total of 1,221 listed — to ensure that no dog is left unwalked.
Median home price: $450,000
61% of households own a dog
In case Austin's, 265 dog-friendly restaurants don't speak enough about its "pawesomeness," there's even a food truck dedicated to your foodist Fido. Bow-Wow Bones offers dogs treats in eight flavors, including peanut butter, salmon, and cheesy apple. Groovy Dog Bakery, a gourmet pet bakery, serves signature pup pies, puppy ice cream made with real yogurt, and "Yappy Barkday" cakes.
After some delicious canine birthday treats, you'll likely want to take your best friend out for some exercise. Go for a swim at Red Bud Isle, a popular dogs-only swimming spot, or Doga, a dog-centered yoga studio. Its specialty move is "down dog," or so we've heard.
Median home price: $230,000
57% of households own a dog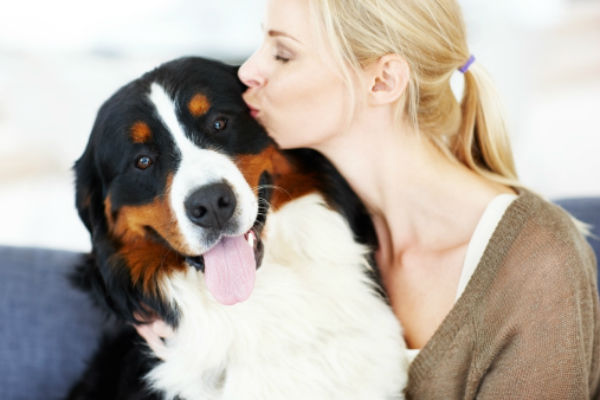 Outdoor-loving canines and their human companions will dig Tampa's many off-leash dog parks and beaches, while fashion-loving curs will gravitate to the area's many dog-friendly shops and boutiques. In the Hyde Park Village, an upscale open-air shopping mall where many stores keep fresh water and treats at the front door, it's common to run into dogs on leashes or in handbags as their owners browse the newest clothing lines. The annual Tampa Bay Pet Expo features the latest pet products, costume contests, pet care lessons, and low-cost vaccinations.
Median home price: $419,000
67% of households own a dog
Like his owner, Chew Barka will never run short of exercise opportunities in this mountain town. Hiking trails of various degrees of difficulty abound, including the renowned Poudre Trail and Mason Trail. Fort Collins also has four dog parks where your best pals can run free. The beloved Spring Canyon Dog Park has separate play areas for dogs of different sizes. Does your pet like to swim? There is a pond located inside the huge park just for fur-faced paddlers.
Median home price: $314,900
54% of households own a dog
It's baseball season, time for Atlantans — and their dogs — to cheer for their Braves! This season, the team is hosting two "Bark in the Park" nights, when hounds are allowed into Turner Field at games. Speaking of sports, owners also shouldn't miss the Doggie Dash 5K run and Doggie Bash in Piedmont Park, a 3-acre dog park. Feeling hungry? Lucky's Burger & Brew, with the owner's cuddly Golden Retriever featured in the logo, sells signature burgers named for different breeds (and, of course, pups of all ages are welcome). Bellwoods Social House has a special area called the "dog bar," serving fresh water and treats.
Median home price: $609,000
52% of households own a dog
In this city, four-legged residents outnumber kids. What else do you need to know? Dog-friendly restaurants with outdoor seating are nothing new (Seattle has more than 100 of them), but places like Norm's Eatery & Ale House now let you eat inside with your well-behaved dog. Every summer, for Dog Day on Elliott Bay, dogs can join their owners on the cruise from Seattle to Blake Island, a 475-acre state park.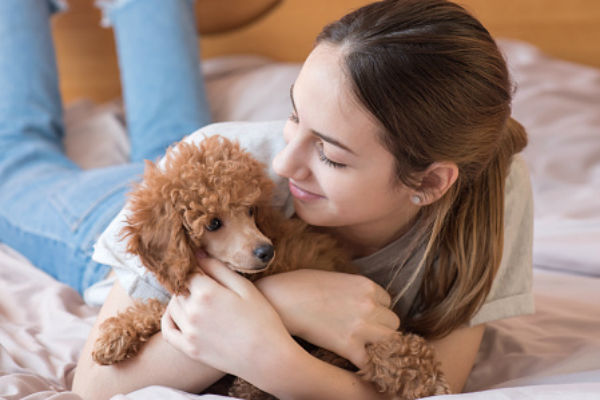 Seattle-based corporate titan Amazon sure is accommodating to the canine members of your clan. Reception desks are stocked with dog biscuits, and the campus is dotted with dog drinking fountains, according to CNBC.
By: Yuqing Pan
This article appeared first on "Real Estate News and Insights" from realtor.com.
Want more information on living with pets in your home? Get tips here.
https://www.akc.org/wp-admin/admin-ajax.php
Get Your Free AKC eBook
Tips for Responsible Dog Owners
This e-book is a great resource for anyone who's considering dog ownership or already owns a dog. Download for tips on how to be the best dog owner you can be.