Fireworks signal celebrations for Independence Day, a win at the baseball stadium or the grand finale at the community festival. While you "oooh" and "ahhh," your dog may be experiencing fear and anxiety due to the sounds of summer celebrations.
This fear and anxiety can be a progressive medical condition called canine noise aversion — also known as noise phobia, noise reactivity or noise anxiety. Fireworks are a top trigger for noise aversion.1
Scientists don't know what causes noise aversion, but they do know that genetics plays a role. Offspring of dogs with noise aversion have an increased risk.2-4 Keep in mind that even if a dog has a genetic predisposition for noise aversion, the symptoms and behaviors you might see are not normal. Sadly, all types of dogs are susceptible: more than one in three suffer from this medical condition.5
It's scarier than you think
Your dog's reaction to noise is due to fear. When dogs hide under the bed or cower in your closet, their fear is obvious. Other symptoms are more subtle, such as panting, pacing or yawning. Your dog may also bark or whine to vocalize distress. Regardless of the signs, your dog's experience is similar to a panic attack.
"Noise aversion can be a progressive condition," says veterinary behaviorist Sara L. Bennett, DVM, MS, DACVB. "Your dog may just pace at first and then show more serious clinical signs as time goes on."
Noise aversions can also cause escape behavior. A lost dog is a stressful experience for both the dog and the pet owner — and escapes are common during fireworks displays, making July 5th one of the busiest days at many shelters for intakes.6
Hiding isn't the answer
The good news is there's a solution to help dogs remain calm — and at home — during noisy celebrations.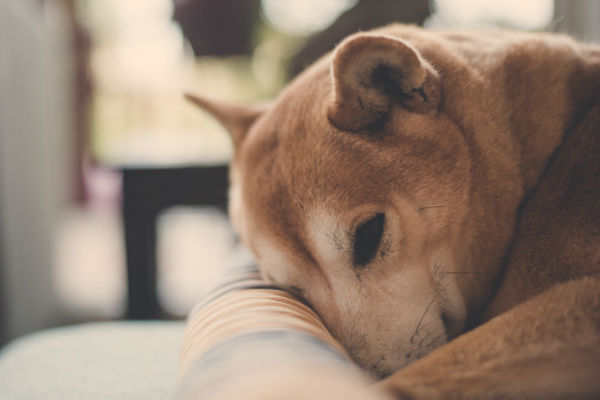 The U.S. Food and Drug Administration has approved the first and only canine noise aversion treatment. SILEO® (dexmedetomidine oromucosal gel) is clinically proven to be safe and effective without other treatments or training. Once administered, SILEO begins working in about 30 minutes to one hour, and each dose lasts 2–3 hours.
"A big benefit is that SILEO calms your dog without sedating him," says Dr. Bennett. "Beyond that, you can help your dog through a noise event by creating a safe-haven location where he feels comfortable playing or spending time with you."
Solution is dog owner approved
Early SILEO users agree that it was an easy, fast solution to their dog's condition. Ninety percent reported they were "very satisfied" or "satisfied" with how SILEO worked. 7
"I have used SILEO with my dog and recommend it to clients," said Dr. Bennett. "It helps the dog and reduces the amount of stress families feel leading up to noise events because they know their dog will be OK."
Talk with your veterinarian
Your veterinarian is your best resource for determining the best treatment for your pet. If you think your dog suffers from noise aversion, use the Triggers and Behaviors Checklist to create a free custom report to help start the conversation with your veterinarian before summer begins.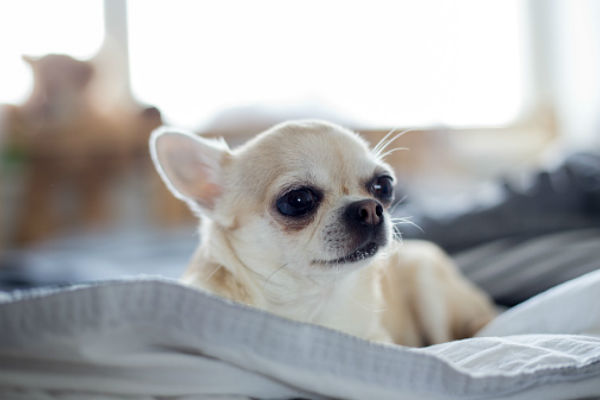 IMPORTANT SAFETY INFORMATION: Do not use SILEO in dogs with severe cardiovascular disease, respiratory, liver or kidney diseases, or in conditions of shock, severe debilitation, or stress due to extreme heat, cold or fatigue or in dogs hypersensitive to dexmedetomidine or to any of the excipients. SILEO should not be administered in the presence of preexisting hypotension, hypoxia, or bradycardia. Do not use in dogs sedated from previous dosing. SILEO has not been evaluated in dogs younger than 16 weeks of age or in dogs with dental or gingival disease that could have an effect on the absorption of SILEO. SILEO has not been evaluated for use in breeding, pregnant, or lactating dogs or for aversion behaviors to thunderstorms. Transient pale mucous membranes at the site of application may occur with SILEO use. Other uncommon adverse reactions included emesis, drowsiness or sedation and accidental overdose. Handlers should avoid direct exposure of SILEO to their skin, eyes or mouth. Failure to lock the ring-stop on the syringe before dosing SILEO could potentially lead to an accidental overdose. Always review INSTRUCTIONS FOR USE before dispensing and dosing. See full Prescribing Information at ZoetisUS.com/SileoPI.
Sileo® is trademark owned by Orion Corporation Orion Pharma Animal Health. It is manufactured by Orion Corporation and distributed by Zoetis under license from Orion Corporation Orion Pharma Animal Health.
Sponsored by SILEO®.
References:
1 FR Market Research – Noise Aversion; February 2016; N=472 Dog Owners, N=454 General Practitioners.
2 Overall KL. Manual of Clinical Behavioral Medicine for Dogs and Cats. St. Louis, MO: Elsevier Mosby; 2013:256-261.
3 Murphree OD, Dykman RA, Peters JE. Genetically-determined abnormal behavior in dogs: results of behavioral tests. Cond Reflex. 1967;2(3):199-205.
4 Storengen LM, Lingaas F. Noise sensitivity in 17 dog breeds: prevalence, breed risk and correlation with fear in other situations. Appl Anim Behav Sci. 2015;171:152-160.
5 Based on online survey conducted by Harris Poll on behalf of Zoetis in November 2013 among 784 dog owners.
6 Manning S. Fourth of July fireworks send 'freaked' dogs to shelters; what owners can do. Huffington Post. http://www.huffingtonpost.ca/2012/06/26/fourth-of-july-fireworks-_n_1628367.html. Accessed March 24, 2017.
7 Data on file, SILEO Pet Owner Submissions. August 2016, Zoetis Inc.
https://www.akc.org/wp-admin/admin-ajax.php
Get Your Free AKC eBook
Tips for Responsible Dog Owners
This e-book is a great resource for anyone who's considering dog ownership or already owns a dog. Download for tips on how to be the best dog owner you can be.