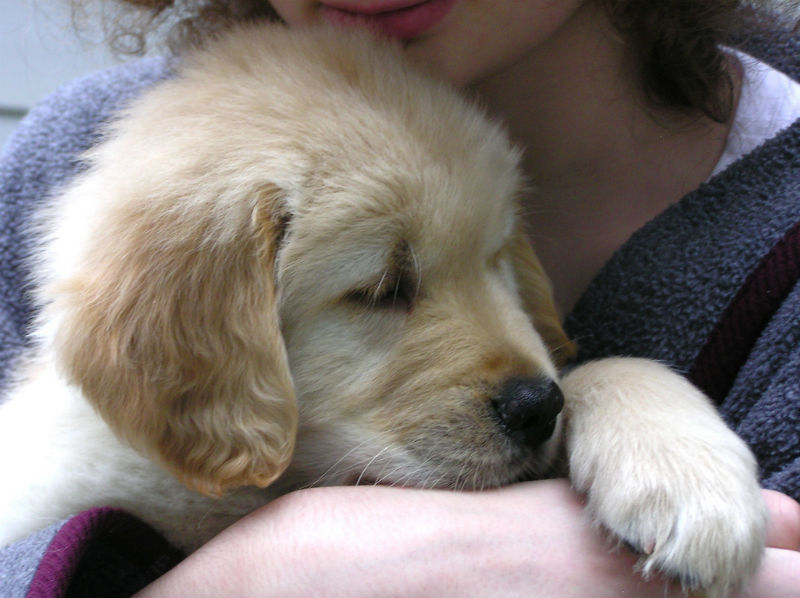 Next to Christmas and birthdays, the day that you pick your puppy up from the breeder is, hands down, the best day ever. For your puppy? It's an exciting, but difficult day. For the past few weeks he's been living comfortably nestled next to his mother and numerous siblings, and now he's about to be taken away from that. Sure, your puppy is getting ready to go to a nice new home, but it's still a dramatic change from what he's used to. Think of bringing home a puppy like bringing home a baby: he's going to need toys, food, a veterinarian, etc.; everything to ensure that he will live a happy, healthy life.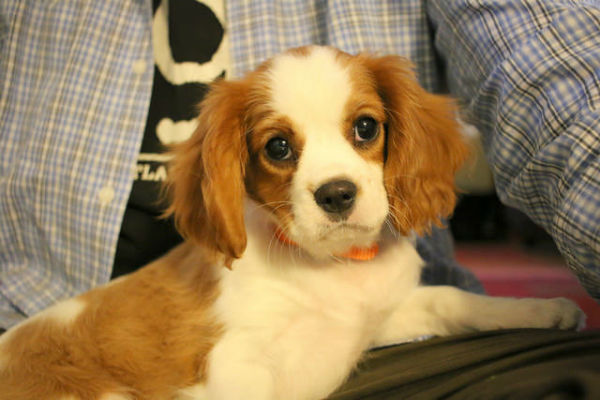 Here are some tips to help make bringing home your puppy the best experience possible.
Bring your puppy home on a long weekend or when you know you'll have time to focus on him and only him. This will give you both a chance to get properly acquainted with each other, as well as help the puppy get used to his new home.
Before you pick your puppy up to bring him home, it's a good idea to give the breeder a small blanket to place with the puppy and his mother. When you pick up the pup, take the blanket, and it will comfort him and make him less likely to whine and be anxious.
The puppy will bond the most with the family members who go to pick him up to be brought home, so make it a family affair!
On the way home, make sure that someone is either holding the puppy securely in her lap or the puppy is in a crate.
Be sure to pack paper towels, plastic bags, and odor neutralizer, in case the puppy has an accident.
After picking up the puppy, go straight home. It may be tempting to share your new little bundle of joy with a few friends, but it's important that you get your puppy home and settled as soon as possible.
Once you're home, take the puppy outside so he can do his business. Calmly walk him around his designated bathroom area. And make sure your yard is puppy-proofed ahead of time.
Make sure that everyone is calm when the puppy arrives home. The best way to get your puppy to warm up to you is to be calm and relaxed. Too many loud noises or voices will likely frighten your puppy.
If there are other pets in the house, don't be in a rush to introduce the puppy to them. Make his first day home all about him. There will be time for him to get acquainted with the other pets later.
Sit the puppy down inside and let him explore. He may decide to run around a bit, or he may hide under the couch and stare at you. It's been a long day. Just give him some time and make sure you have rules and a schedule in place for when he gets settled.
https://www.akc.org/wp-admin/admin-ajax.php
Get Your Free AKC eBook
Selecting a Puppy
How do you know what breed is right for your family? How do you find a reputable breeder? What questions should you ask a breeder? Download this e-book for guidance on these questions and other important factors to consider when looking for a puppy.