When you're in New York City (or in 2022, Tarrytown, New York) for the Westminster Kennel Club dog show, all the excitement and fun is going to work up your appetite. If you're not familiar with the area, finding a good place to eat can be a challenge; there are just so many options! But don't worry—we've got you covered courtesy of AKC President Dennis B. Sprung. Plan your visit with this list of some of the best eateries around, and enjoy!
Best Choice Near Tarrytown: Benjamin's Steakhouse Westchester
If you will be going out to dine during Westminster 2022, what better way than to visit the special sister restaurant of everyone's favorite New York City steak (and fish) house? Zagat Restaurant Guide describes "melt-in-your-mouth" steaks. In Manhattan, Exhibitors' and Judges' first choice year after year is Benjamin's on 40th Street and Benjamin Prime on 41st Street, both within walking distance from Madison Square Garden.
With the 2022 show again at Lyndhurst in Tarrytown, excellent dining is less than a 10-minute drive with both inside and outside seating including a sprawling patio to relax and enjoy a festive meal.
Ask for maître d's Victor, Mario or Albert.
610 Hartsdale Road, White Plains, NY
Reservations: 914.428.6868
benjaminsteakhouse.com/westchester/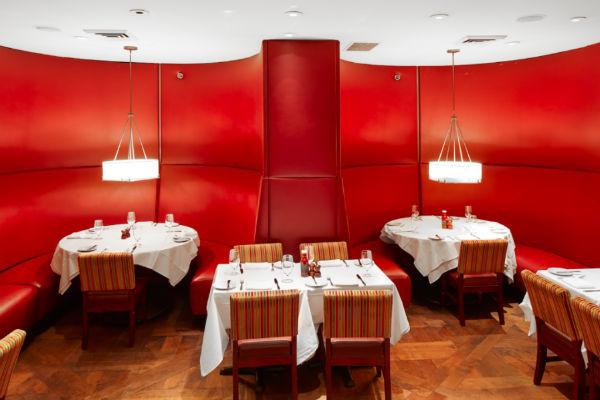 Best Steakhouse: Benjamin Steakhouse
A must visit! Still in first place on this list, and rated the No. 1 steakhouse in Manhattan. The team of Benjamin Prelvukaj, Ben Sinanaj, and Victor Dedushaj provide New York's best steak—or, if you prefer, excellent seafood. The atmosphere, service, and quality are first class. Celebrities galore. Best table in the house is No. 54.
52 East 41st Street, between Madison and Park Avenues
Reservations: 212.297.9177
benjaminsteakhouse.com/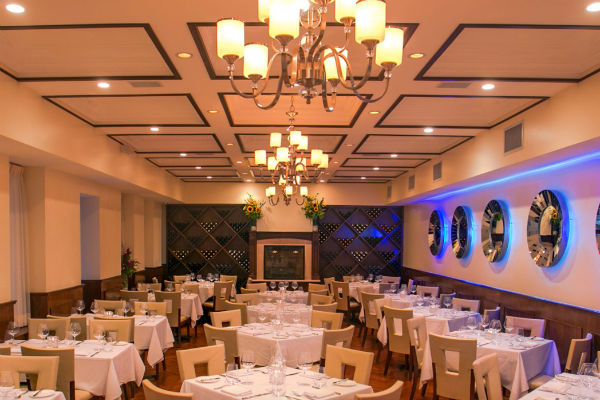 Best Seafood: The Sea Fire Grill
This beautiful East Midtown restaurant provides incredible seafood (as well as steaks) and is coupled with a limitless wine list. It has a sophisticated ambiance that is friendly and makes you feel at home. Rated in the top 25 of Zagat New York City restaurants, maître d's Alex Bogolli and Jay Dozza are the most caring professionals. Table No. 28 is perfect for people watching.
158 East 48th Street, between Lexington and Third Avenues
Reservations: 212.935.3785
theseafiregrill.com/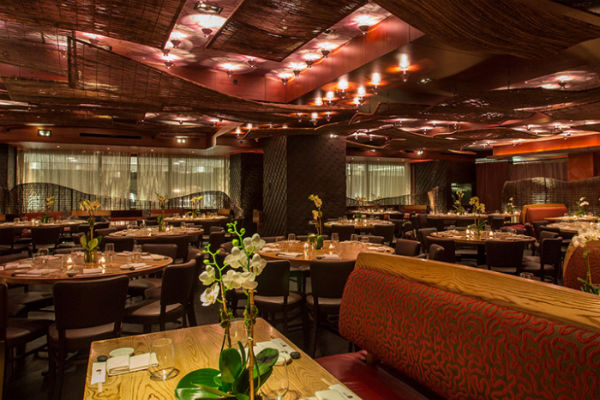 Best Japanese: Nobu 57
For a modern, trendy atmosphere, Nobu 57—chef Nobu Matsuhisa's primary international location—offers a chic uptown environment and modern Japanese cuisine. Keep an eye out for celebrities as it remains a prime spot for star gazing.
40 West 57th Street, between Fifth and Sixth Avenues
Reservations: 212.757.3000
noburestaurants.com/fifty-seven/
Best Italian: Il Postino
Truly amazing Italian cuisine served with class and in a beautiful setting. This newly updated restaurant sits just two blocks from Bloomingdale's and is certainly the best with specials galore. Combined with excellent service it has become the favorite of dog people and celebrities. Bring your friends. Congratulations to Luigi Russo on another big success. Be sure to make reservations in the main room and request Table 2.
133 East 61st Street (corner of Lexington)
Reservations: 212.688.0033
ilpostinonyc.com/
Best Greek: Periyali
A first-class Greek restaurant in a beautiful setting. Favorites to start include: chicken livers with warm lentils, or red and yellow beets with garlic sauce. Don't miss the mousakas. Ask for maître d's Demetri or Philippe and table 53. If with a crowd, sit in the Pink Room.
35 West 20th Street, between 5th and 6th Avenues
Reservations: 212.463.7890
periyali.com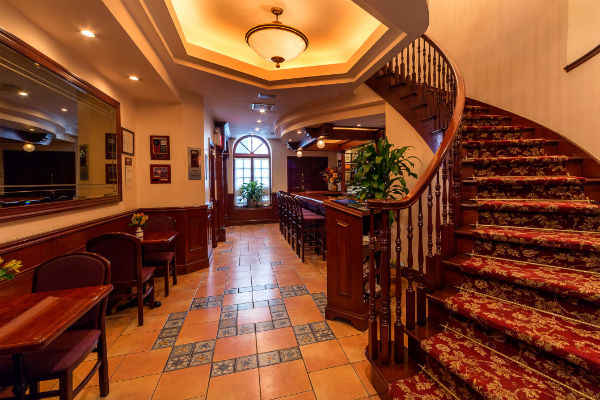 Best Spanish: Toledo
The finest Spanish food in town in a quiet atmosphere is at Toledo, located close to Madison Square Garden. Owner Manuel Lorenzo serves classic fare in a very sophisticated setting. The paella dishes are simply superb and the flan is amazing.
6 East 36th Street, between Fifth and Madison Avenues
Reservations: 212.696.5036
toledonyc.com/
Best Chinese: Hwa Yuan
This is the upscale restaurant in Chinatown that everyone is talking about. First, try the cold sesame noodles—which this restaurant made famous in America—and then order the finest Peking Duck you have ever tasted. Owned by Chef Tang. It will make you come back for more. Sit downstairs and choose table 1, 4, 7, or 9.
42 East Broadway, between Catherine and Market Streets
Reservations: 212.966.6002
hwayuannyc.com/
Best Dessert: Veniero's
Save room for dessert and head over to the historic Veniero's Pasticceria and Caffe. Specializing in Italian desserts since 1894, their over-the-top assortment of cheesecakes and other pastries are sure to satisfy your cravings. Try the pignoli cookies or the famous almond torte. Eat in, or take out!
342 East 11th Street, between First and Second Avenues
212.674.7070
venierospastry.com/