It was an exciting first night of the 2016 Westminster Kennel Club Dog Show presented by Purina® Pro Plan® on Monday, Feb. 15 at Madison Square Garden in New York, as winners of the Hound, Toy, Non-Sporting, and Herding groups were named.
CH Belisarius Jp My Sassy Girl, aka "Lucy," a 3-year old Borzoi won the Hound group, with the Whippet, Saluki, and Beagle following in second through fourth, respectively. Lucy, who was the No. 1 dog in Japan last year, is owned by Mai Ozeki and was bred by Kyoto Ozeki of Japan. Virginia Lyne of Saanichton, British Columbia, Canada, judged the group. Lucy is fed Purina® Pro Plan® Focus Adult Sensitive Skin & Stomach.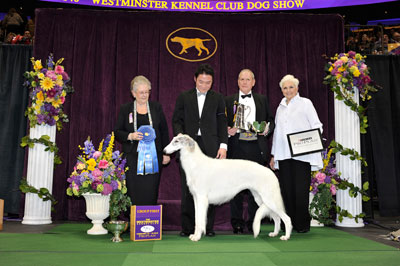 Judge Jason Hoke of Madison, Wisconsin, declared 2-year-old Shih Tzu GCH Wenrick's Don't Stop Believing, also known as Panda, winner of the Toy group. The Pekingese, Pomeranian, and Italian Greyhound followed. Panda is owned by Sharon Bilicich and Jody Garcini and was bred by Wendy Paquette, Jody Paquette, and Richard Paquette. He is fed Purina® Pro Plan® Performance 30/20 Chicken & Rice.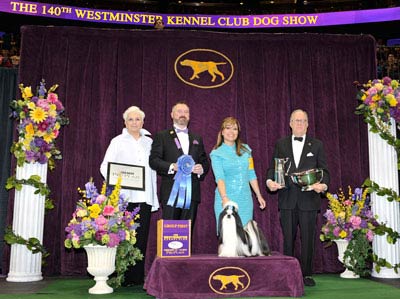 In the Non-Sporting group, GCH Imperious Hamitup Southern Bell, a 3-year-old Bulldog was selected by judge Luc Boileau of Lake Geneva, Wisconsin as the winner. She was followed by the Dalmatian, the Standard Poodle, and the Boston Terrier. Annabella was bred by Suzanne and Rick Glover and Rick and Kelly Franz and is owned by Ellen Charles, Imperious Bulldogs, HamItUp Bulldogs, and Hetherbull. She is fed Purina® Pro Plan® Active 26-16 Sport Chicken & Rice.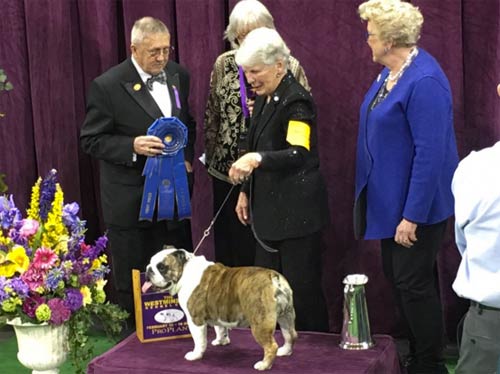 As for the Herding group, GCH Lockenhaus' Rumor Has It V Kenlyn won the group that was judged by Dorothy Collier of Sapphire, North Carolina. She was followed by the Australian Shepherd, Border Collie, and Puli. Rumor, a 4-year-old German Shepherd Dog, is owned by Deborah Stern, Pamela Buckles, Patti Dukeman, Pam McElheney and Kent Boyles, and was bred by Pamela McElheney and Kent Boyles. Rumor is fed Purina® Pro Plan® Sport Performance 30/20 Salmon & Rice.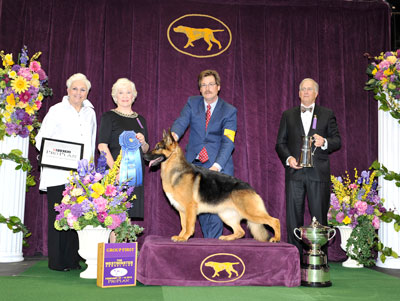 The Sporting, Working, and Terrier groups will compete Tuesday night before Best In Show.
Sponsored by Purina® Pro Plan®
https://www.akc.org/wp-admin/admin-ajax.php
Get Your Free AKC eBook
The All-Purpose Grooming Tool kit
Do you have everything you need to keep your dog in tip top shape? Not sure where to start? This e-book will outline how to put together the perfect grooming kit for your dog.