On the afternoon of May 1, "Rumor" (Grand Champion Lockenhaus' Rumor Has It V Kenlyn), the German Shepherd Dog who took Best in Show honors at both the 2017 Westminster Kennel Club Dog Show and the 2015 AKC National Championship took a grand tour of the U.S. Capitol to raise awareness of purebred dogs and National Purebred Dog Day. Breeder/owner/handler Kent Boyles, his family, representatives from the American Kennel Club, and Senate Director of Door Keepers (and Labrador Retriever Breeder) Krista Beale accompanied her.
Boyles, who also participated in the AKC Government Relations legislative conference, noted the event was an eye-opening experience. "I'm going to pay a lot more attention to the threats facing dog owners and breeders and get involved where I can," he said.  Combined with the Rumor tour, "we had a great experience, and we loved sharing Rumor with so many new fans".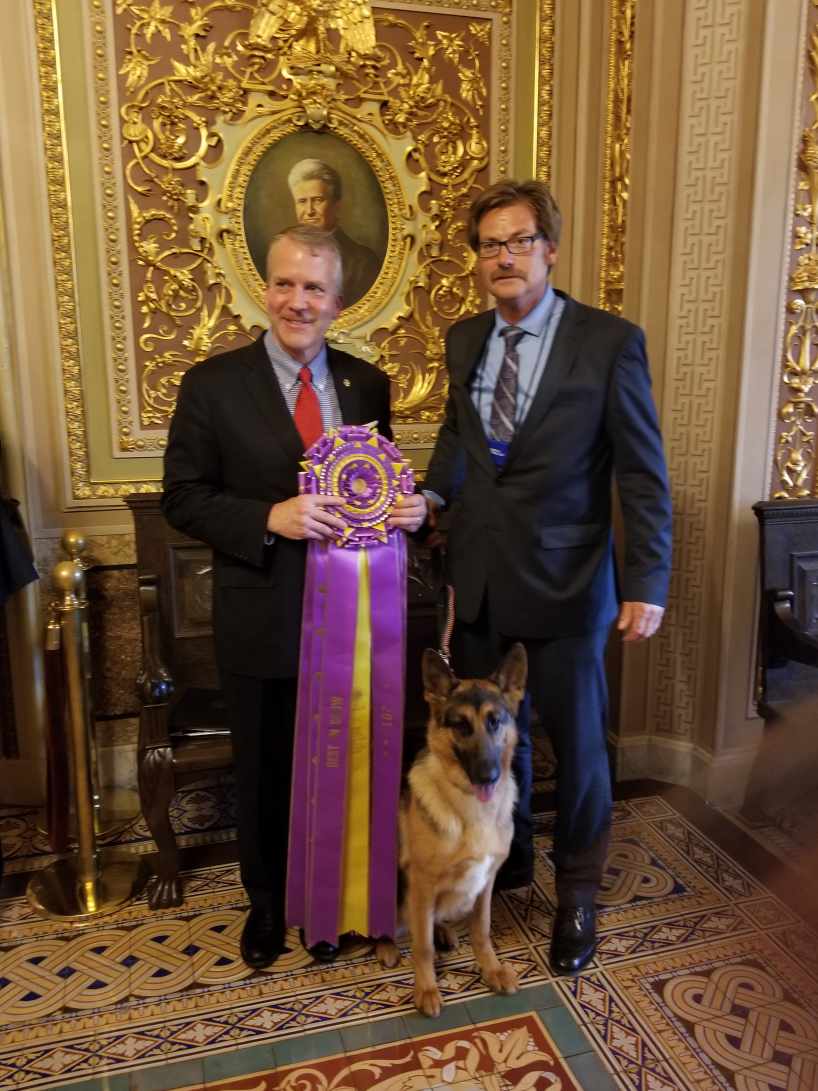 Following meetings with Boyle's Member of Congress, Mark Pocan, and a photo op on the famous Capitol Speaker's porch, Rumor participated in a private tour of the US Capitol, met numerous lawmakers and dignitaries, and visited the Senate Reception Room where she met and charmed more than 50 Senators.