Cool temperatures prevailed and ready-to-harvest corn rattled in the wind as rolling thunder crossed the prairie: a field of Rottweilers converging on Del Seaman's Chisago City, Minnesota, farm October 8 and 9 for the annual Northstar Rottweiler Club all-breed herding tests and trials.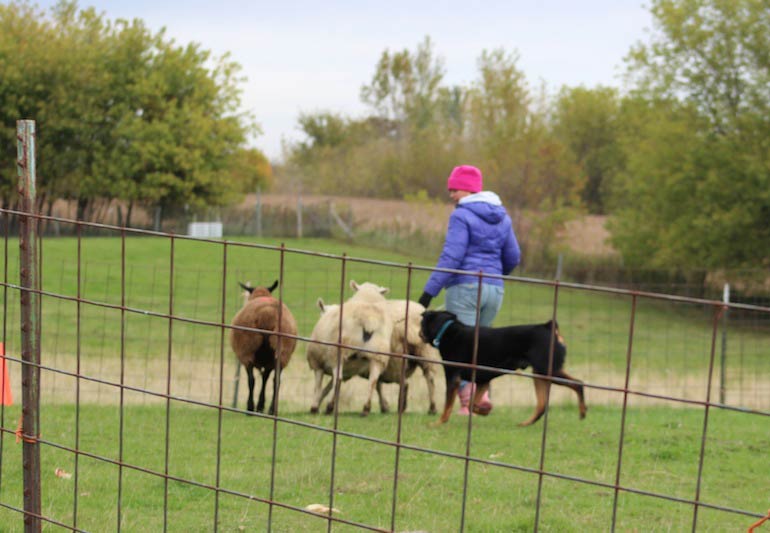 Judged by longtime Colorado Rottweiler owner-trainer Kathy Howse, there were Rottweilers competing from test classes through the advanced level, with the High in Trial dog on Saturday being appropriately a Rottweiler. This young dog from the Started Sheep class demonstrated the calm and capable traits of this traditionally rustic farm dog, winning with a score of 96 out of a possible 100 points.
Judge Howse commented that the dogs she was seeing at this trial were typical Rottweilers: They have a great deal of presence, so they are able to exert control without the need to grip the stock.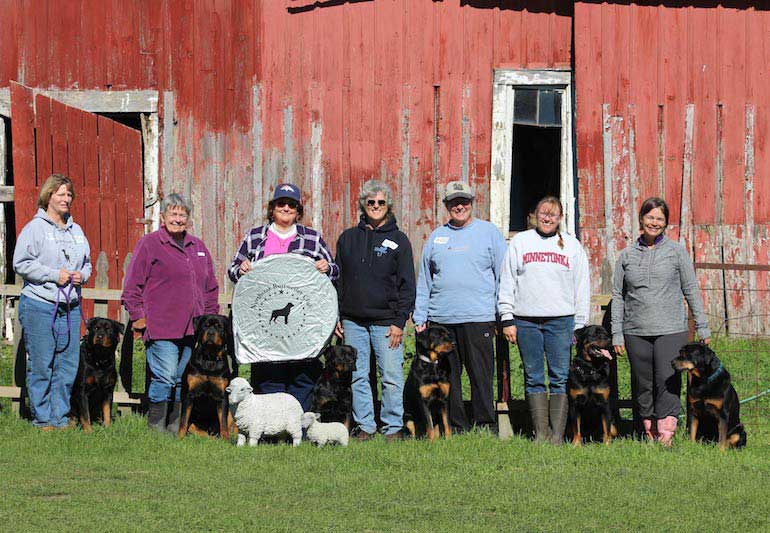 AKC herding tests demonstrate ability, control, and basic stock-management sense. The trials build on these qualities, with training and often the dog's maturity enabling greater finesse and control of the stock. In the process, the owner will learn more about stock behavior and how his or her dog affects the attitude and movement of the livestock. Dogs with training in other performance sports can crossover to herding, as can dogs who show in conformation. It's a sport that demonstrates a true respect and partnership between the dog and owner.
The Northstar Rottweiler Club (NRC) was formed in 1986 by a small group of Rottweiler owners, and it has since grown into a club of well over 100 hundred voting members. Looking for more information on one of the most active breed clubs in Minnesota? Check them out online here.
All photos courtesy Linda Spengler
https://www.akc.org/wp-admin/admin-ajax.php
Get Your Free AKC eBook
5 Tricks You'll Want to Show Off
Are you looking for inspiration on new tricks to teach your dog? If the answer is yes, then this is the e-book for you!