Neeko, a German Shepherd Dog working for the Ross Township Police Department in Pennsylvania, recently received a protective vest that will keep him a little safer on the job. The vest was purchased by the German Shepherd Dog Club of Western Pennsylvania from Vested Interest in K9s  and will help protect Neeko from bullets and stabbings.
Police K-9s are essential members of law enforcement and perform vital tasks that humans cannot, such as pursuing and apprehending fugitives, detecting illegal substances and explosives, and searching for lost and missing children as well as Alzheimer patients.
The German Shepherd Dog Club of Western Pennsylvania donated the funds for the vest in memory of Rocco, a K-9 who was stabbed to death last year while working with the Pittsburgh police. He was one of 20 dogs to die in the line of duty in the United States in 2014. Many club members were surprised to learn that dogs weren't automatically outfitted with a protective vest.
Learn more about Neeko's story in TribLive and how you can get involved with Vested Interest for K9s.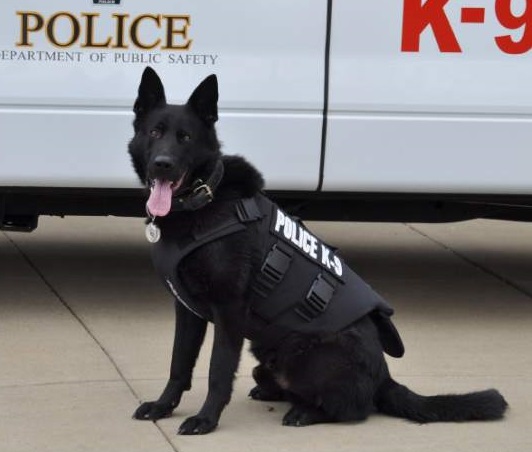 Neeko. Photo via TribLive.