The Judging Program for the 2015 AKC/Eukanuba National Championship all-breed dog show is now available, including details on when breeds will be competing in the various rings as well as other information. The show takes place Dec. 12–13 at the Orange County Convention Center in Orlando, Florida.
This year's event has drawn a record entry, with 4,670 dogs entered to compete for the title of National Champion. Combined with other weekend events such as the AKC Agility Invitational, AKC Obedience Classic, and competitions for junior handlers in conformation, obedience, and agility, the overall show totals top 6,100 entries, making this the largest dog show held in the United States in the past 20 years.

The winner of Best in Show at the 2014 AKC/Eukanuba National Championship—and 2014 National Champion—was Skye Terrier GCh. Cragsmoor Good Time Charlie, owned by Victor Malzoni, Jr. and Cragsmoor Kennels of Oyster Bay, New York. Charlie was handled by Larry Cornelius, and the Best in Show judge was Mr. Ronald Menaker.
Best in Show will be awarded on Sunday evening by judge Mr. Robert Stein of Chapel Hill, North Carolina, with a prize of more than $50,000.
The AKC is spotlighting quality breeders of purebred dogs by awarding a total of over $52,000 in prize money to winners at different levels in the special Bred-by-Exhibitor category, for dogs competing in the show who are handled in the ring by their owner/breeder. Best Bred-by-Exhibitor in Show, with a prize of $15,000, will be selected on Sunday evening by judge Mr. Edd E. Bivin of Ft. Worth, Texas, from among 998 dogs entered in this category.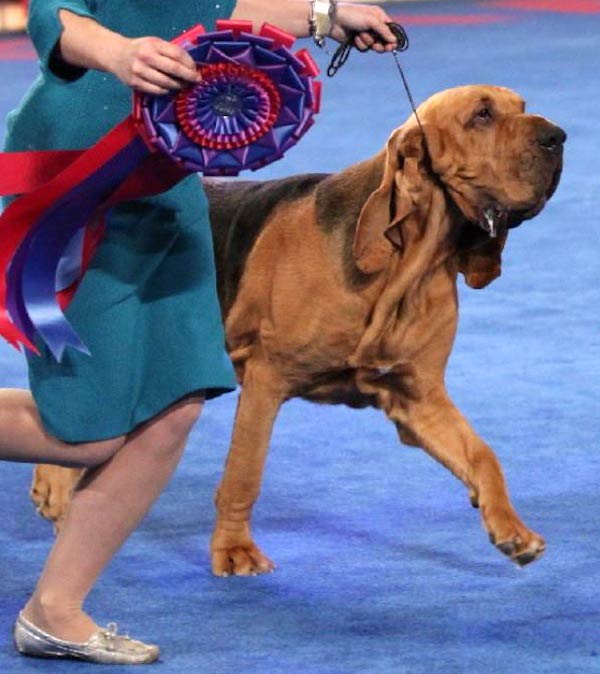 Best Bred-by-Exhibitor in Show for 2014 was GCh. Flessner's International S'Cess, a Bloodhound known as "Nathan."
The show will also include Veterans Competition in every breed or variety for dogs seven years of age and older, with one Best Veteran selected for each breed. The Best Veteran in Show will be judged on Sunday by Colonel Joe B. Purkhiser of San Antonio, Texas.
The 2015 AKC/Eukanuba National Championship tops off a week of dog-related events in Orlando, with several area dog clubs hosting large AKC all-breed dog shows and trials Tuesday through Friday; the AKC National Owner-Handled Series finals, on Friday; the Canine Breeder Excellence Seminar, on Friday; Dock Dog competitions and demonstrations throughout the week; and more.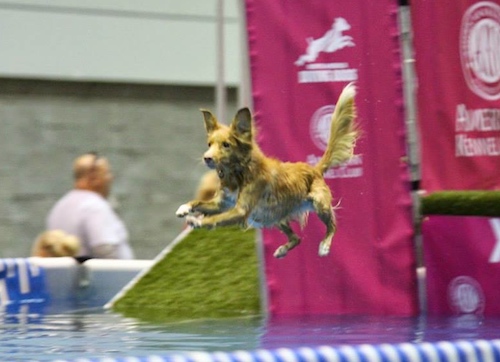 Dock diving demonstrations will be held throughout the week
Also taking place Saturday and Sunday is AKC Meet the Breeds, where dog lovers can meet and learn about more than 100 dog breeds in booths individually decorated to depict each breed's country of origin, historical purpose, and attributes as a family pet.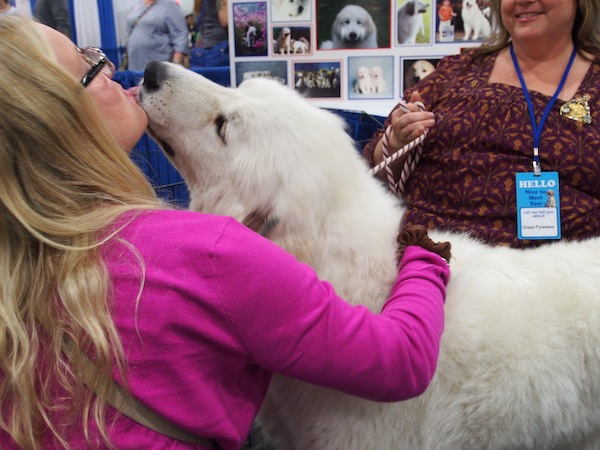 A Great Pyrenees says hello at Meet the Breeds, where dog lovers can get up close and personal with more than 100 breeds.
WHERE TO WATCH: TV AND LIVE STREAMING
The AKC/Eukanuba National Championship evening competition will be streamed live beginning at 6 p.m. Saturday and Sunday on www.akc.org and live.eukanuba.com, and televised live on FidoTV(Channel 245 on DISH). The Bred-by-Exhibitor groups, Veteran groups, Junior Showmanship finals, agility, and obedience will be taped and available on demand at www.akc.org and live.eukanuba.com.
For directions, tickets, and other details about the events, visit the AKC Eukanuba National Championship page.